Apple's Studio Display webcam fix & firmware update will be offered separately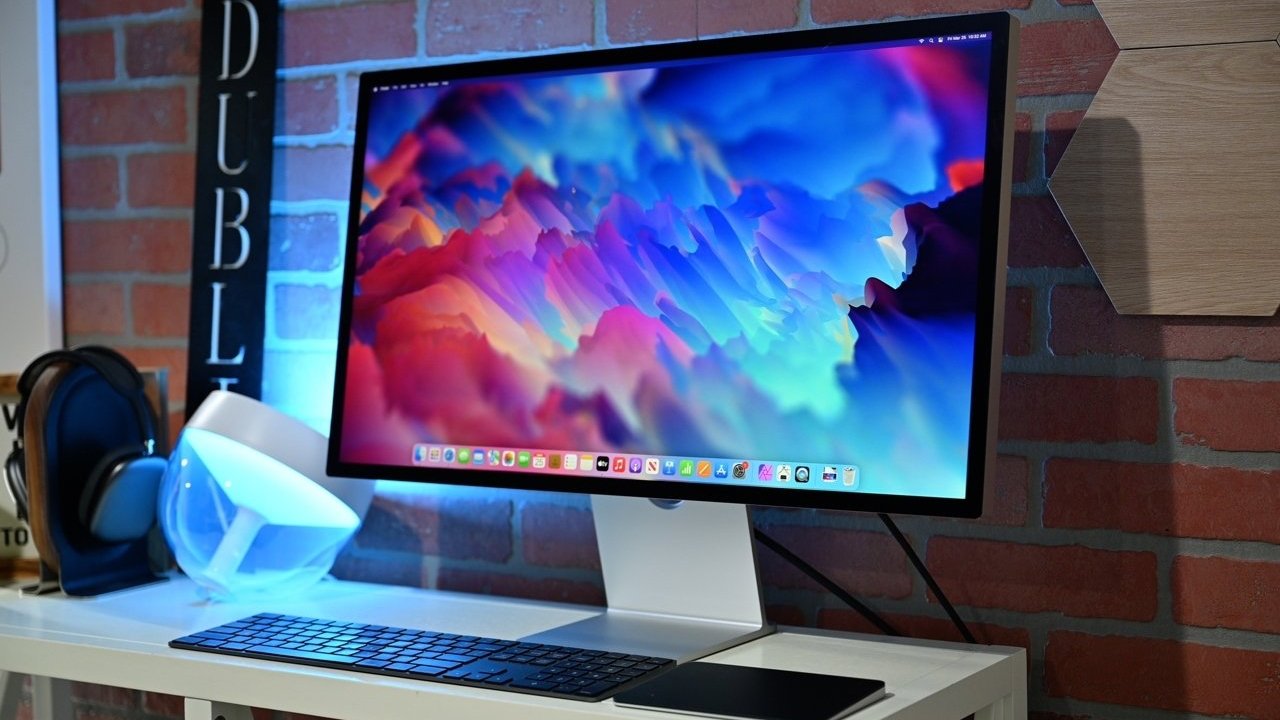 Apple says that its update to improve Studio Display webcam issues will stand alone and be released separately from macOS.
The Studio Display's mixed reviews chiefly criticized its webcam, and Apple promised an update to improve the issue. The beta of this update did make things better, but was short of a the complete fix users were hoping for.
Nonetheless, in AppleInsider testing, the beta was shown to improve skin tones, for example, as well as producing an image that was less noisy. Center Stage also no longer cropped in quite so tightly on a face during a FaceTime call.
As Apple now issues its first Release Candidate of macOS 12.4 to developers, it has also announced that Studio Display updates will be done separately.
"Support for Studio Display Firmware Update 15.5, available as a separate update, refines camera tuning, including improved noise reduction, contrast, and framing," says Apple.
It means that this fix, and presumably any further ones, will be downloadable by themselves instead of requiring a complete macOS update.