Digital ID feature in Apple Wallet has expanded to Maryland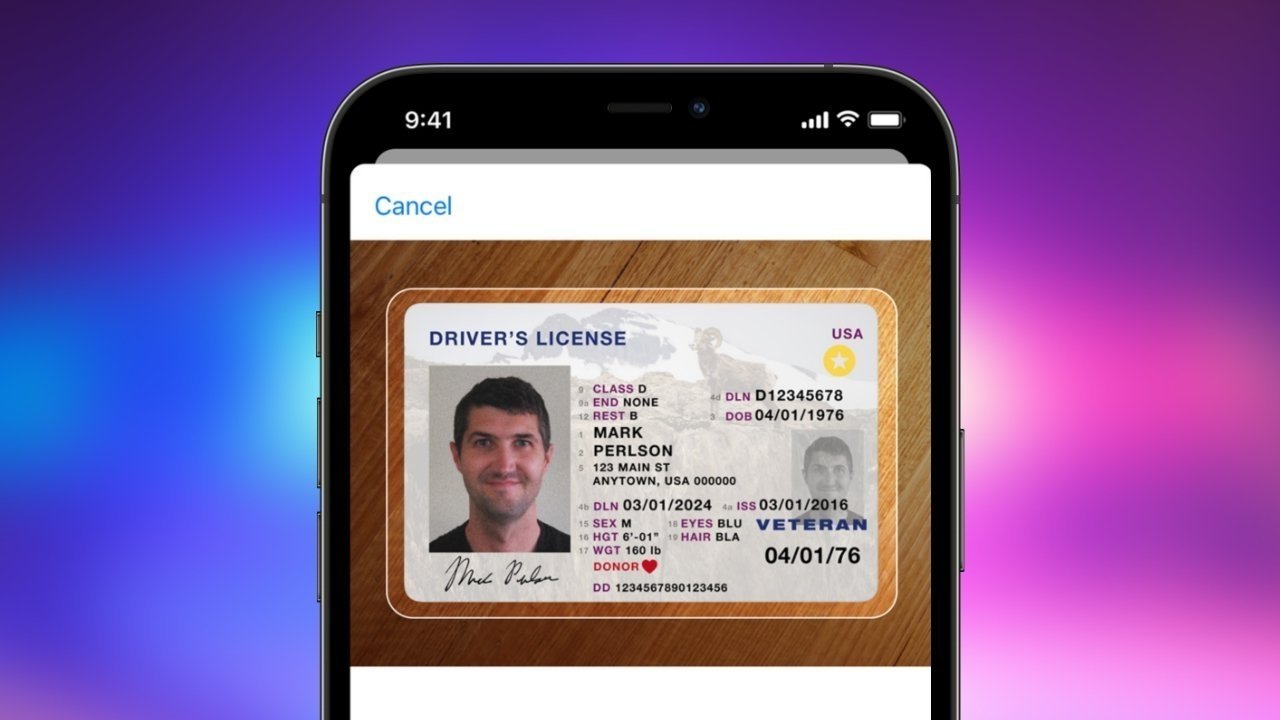 Apple iPhone users in the state of Maryland are now able to add digital IDs to the Wallet app on their devices for easy presentation at TSA checkpoints.
The feature, which Apple showed off at WWDC 2021, first launched in Arizona in March. Now, support for the capability is live in the state of Maryland.
For now, the feature is limited to identification at TSA checkpoints. However, it will make presenting ID at airport security contactless and more convenient. Users will authenticate their identity by tapping on special TSA readers at security checkpoints.
In addition to to Arizona and Maryland, Apple says that the first slate of states to adopt the feature will also include Colorado, Hawaii, Mississippi, Ohio, and the territory of Puerto Rico. The feature will also come to Georgia, Connecticut, Iowa, Kentucky, Oklahoma, and Utah.
The digital ID support in Wallet is currently only available in the U.S. It requires an iPhone 8 or newer running at least iOS 15.4. Users who want the digital ID on an Apple Watch will need an Apple Watch Series 4 running watchOS 8.4 or later.