Apple's latest iPad Pro is on sale from $699 (up to $210 off)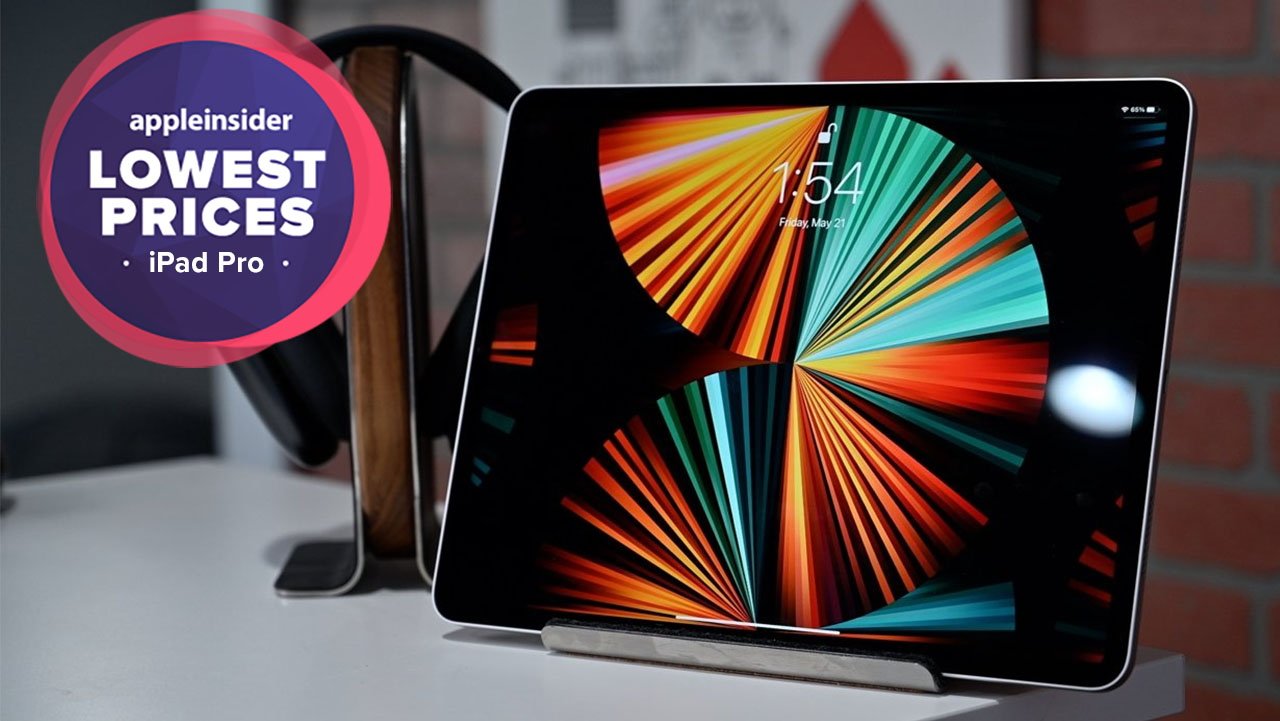 AppleInsider may earn an affiliate commission on purchases made through links on our site.
Apple's robust 11-inch iPad Pro and 12.9-inch iPad Pro are on sale now, with steeper discounts offering up to $210 off the M1-equipped models. Enjoy prices as low as $699 with our exclusive coupon.
New iPad Pro discounts
Using this cost-saving activation link with promo code APINSIDER, you can save on eight 11-inch iPad Pros and one 12.9-inch iPad Pro this week. The current Wi-Fi models, which are equipped with Apple's M1 chip, are now up to $210 off just in time for Father's Day and graduation gift-giving.
11-inch iPad Pro markdowns
*Price with promo code APINSIDER using the pricing links above.
12.9-inch iPad Pro deal
M1 Chip, Wi-Fi, 256GB, Space Gray: $1,095* ($104 off)
*Price with promo code APINSIDER using the pricing links above.
(*) How to activate the APINSIDER coupon
Redeeming the APINSIDER promo code at Adorama is quick and easy. Simply follow the steps below.
Shop through this activation link.
Add a qualifying iPad Pro 11-inch to your cart. Then look for a link to reveal the coupon code field in the Payments section and enter promo code APINSIDER to activate the exclusive discount in the same browsing session.
Compare prices
According to our iPad Price Guide, which tracks the cheapest prices across Apple's tablet line, these iPad deals deliver the steepest discounts on the M1 models.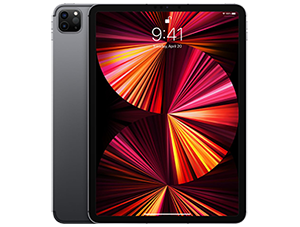 M1 iPad Pro 11-inch Prices
AppleInsider may earn commission on products purchased through affiliate links.
---
Configurations
Discount
Apple Pencil (2nd Gen)

$129.00

$40.00
Apple Magic Keyboard for 11" iPad Pro (Black)

$299.00

Coupon

Price with $10 coupon code APINSIDER. As always, if you have any issues, you can reach out to us at [email protected] and we'll try and help.

n/a

$50.00
Apple Magic Keyboard for 11" iPad Pro (White)

$299.00

n/a

n/a

n/a

n/a

$50.00
128GB, Wi-Fi, Space Gray

$799.00

Coupon

Price with $54 promo code APINSIDER. As always, if you have any issues, you can reach out to us at [email protected] and we'll try and help.

$149.01
128GB, Wi-Fi, Silver

$799.00

Coupon

Price with $34 promo code APINSIDER. As always, if you have any issues, you can reach out to us at [email protected] and we'll try and help.

n/a

$149.01
256GB, Wi-Fi, Space Gray

$899.00

Coupon

Price with $54 promo code APINSIDER. As always, if you have any issues, you can reach out to us at [email protected] and we'll try and help.

n/a

$200.00
256GB, Wi-Fi, Silver

$899.00

Coupon

Price with $54 promo code APINSIDER. As always, if you have any issues, you can reach out to us at [email protected] and we'll try and help.

n/a

$200.00
512GB, Wi-Fi, Space Gray

$1,099.00

Coupon

Price with $64 promo code APINSIDER. As always, if you have any issues, you can reach out to us at [email protected] and we'll try and help.

n/a

$400.00
512GB, Wi-Fi, Silver

$1,099.00

n/a

n/a

$400.00
1TB, Wi-Fi, Space Gray

$1,499.00

n/a

$800.00
1TB, Wi-Fi, Silver

$1,499.00

Coupon

Price with $100 promo code APINSIDER. As always, if you have any issues, you can reach out to us at [email protected] and we'll try and help.

n/a

$800.00
2TB, Wi-Fi, Space Gray

$1,899.00

Coupon

Price with $120 promo code APINSIDER. If you have any issues, please reach out to us at [email protected] and we'll be happy to assist.

n/a

$1,200.00
2TB, Wi-Fi, Silver

$1,899.00

Coupon

Price with $120 promo code APINSIDER. If you have any issues, please reach out to us at [email protected] and we'll be happy to assist.

n/a

n/a

$1,200.00
128GB, Wi-Fi + Cellular, Space Gray

$999.00

Coupon

Price with $34 promo code APINSIDER. As always, if you have any issues, you can reach out to us at [email protected] and we'll try and help.

n/a

n/a

$300.00
128GB, Wi-Fi + Cellular, Silver

$999.00

Coupon

Price with $34 promo code APINSIDER. As always, if you have any issues, you can reach out to us at [email protected] and we'll try and help.

n/a

n/a

$300.00
256GB, Wi-Fi + Cellular, Space Gray

$1,099.00

Coupon

Price with $44 promo code APINSIDER. As always, if you have any issues, you can reach out to us at [email protected] and we'll try and help.

n/a

n/a

$400.00
256GB, Wi-Fi + Cellular, Silver

$1,099.00

Coupon

Price with $44 promo code APINSIDER. As always, if you have any issues, you can reach out to us at [email protected] and we'll try and help.

n/a

n/a

$400.00
512GB, Wi-Fi + Cellular, Space Gray

$1,299.00

Coupon

Price with $64 promo code APINSIDER. As always, if you have any issues, you can reach out to us at [email protected] and we'll try and help.

n/a

n/a

$600.00
512GB, Wi-Fi + Cellular, Silver

$1,299.00

Coupon

Price with $64 promo code APINSIDER. As always, if you have any issues, you can reach out to us at [email protected] and we'll try and help.

n/a

n/a

$600.00
1TB, Wi-Fi + Cellular, Space Gray

$1,699.00

Coupon

Price with $84 promo code APINSIDER. As always, if you have any issues, you can reach out to us at [email protected] and we'll try and help.

n/a

$1,000.00
1TB, Wi-Fi + Cellular, Silver

$1,699.00

Coupon

Price with $84 promo code APINSIDER. As always, if you have any issues, you can reach out to us at [email protected] and we'll try and help.

n/a

n/a

$1,000.00
2TB, Wi-Fi + Cellular, Space Gray

$2,099.00

Coupon

Price with $100 promo code APINSIDER. As always, if you have any issues, you can reach out to us at [email protected] and we'll try and help.

n/a

$1,400.00
2TB, Wi-Fi + Cellular, Silver

$2,099.00

Coupon

Price with $100 promo code APINSIDER. As always, if you have any issues, you can reach out to us at [email protected] and we'll try and help.

n/a

n/a

$1,400.00
Additional tech deals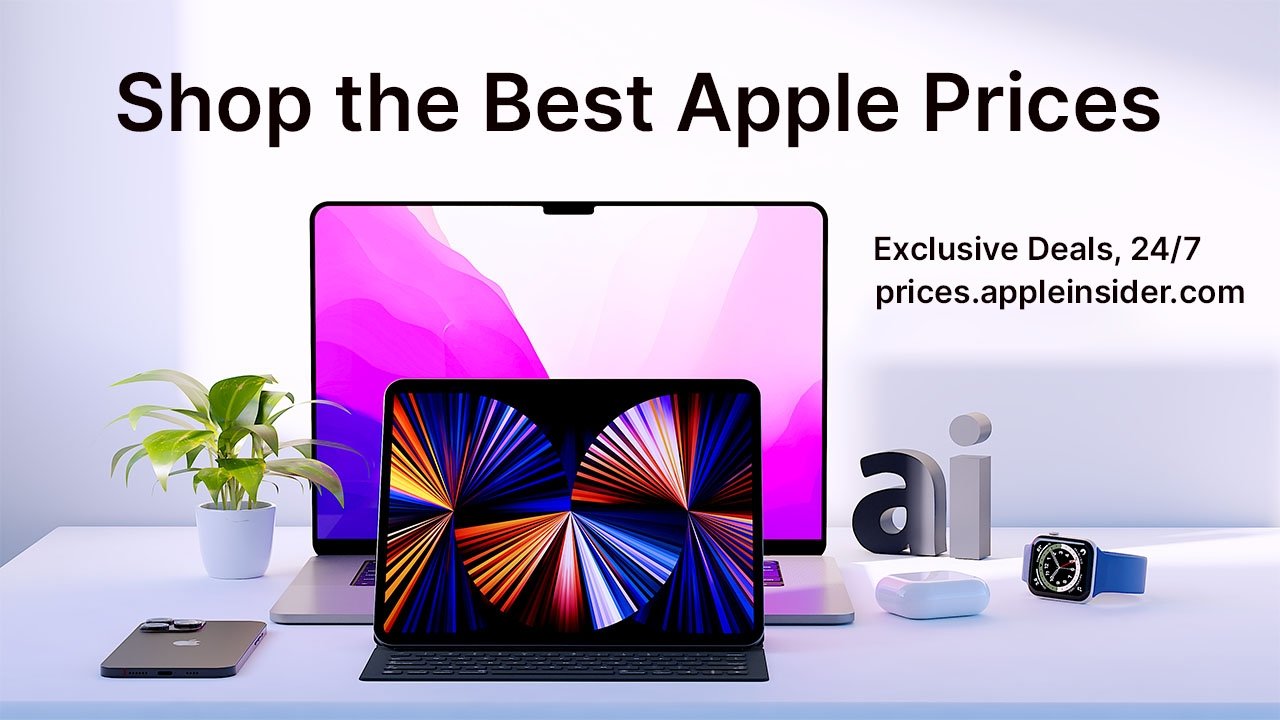 If you're looking for the best deals on Apple hardware, it's worth checking out our Apple Price Guide. Updated daily, there are hundreds of exclusive discounts on everything from iPads to the Apple Silicon MacBook Pros. Here are a few specials running this Memorial Day: