Apple offers sneak peek at Freeform collaboration tool for iPhone, iPad, Mac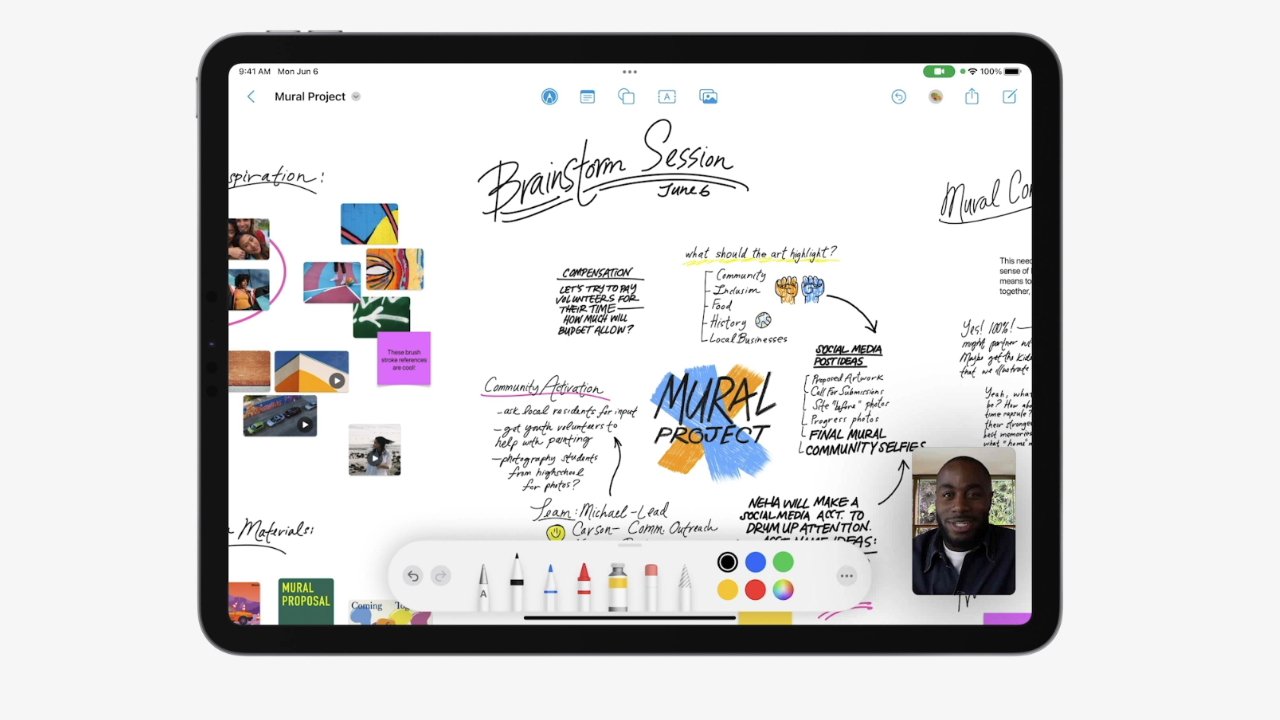 Mac, iPhone, and iPad will gain the "Freeform" tool for brainstorming sessions, letting multiple users collaborate simultaneously on shared documents and files.
Coming to macOS Ventura, iOS 16, and iPadOS 16 "later this year," Freeform is a brand new app that acts as a multi-user collaboration tool, like a graphical version of Google Docs.
"We have so many great ways to collaborate," said Elizabeth Reid., senior engineer, applications, "but up until now, you didn't have a space to work in a place for group sessions, project planning, home renovations or school projects."
"Now you can be on a FaceTime call," she continued, "and with a tap you're all collaborating live on a freeform board. You can add almost anything to a board. It's perfect for brainstorming sessions, jotting down notes, sharing files, or even creating diagrams with others."
"As others begin adding their thoughts you can see their live cursor showing you right where they're working," said Reid. "And if someone is in another part of Freeform, you can just tap jump straight to where they are on the board."
Freeform lets users sketch with Apple Pencil on iPad, or on any of the platforms users can add "photos, video, audio documents, PDFs [and] web links."
Apple says that Freeform is being built "right into iPadOS, macOS and iOS later this year."