watchOS 9 debuts with new watch faces, refreshed Workout app & more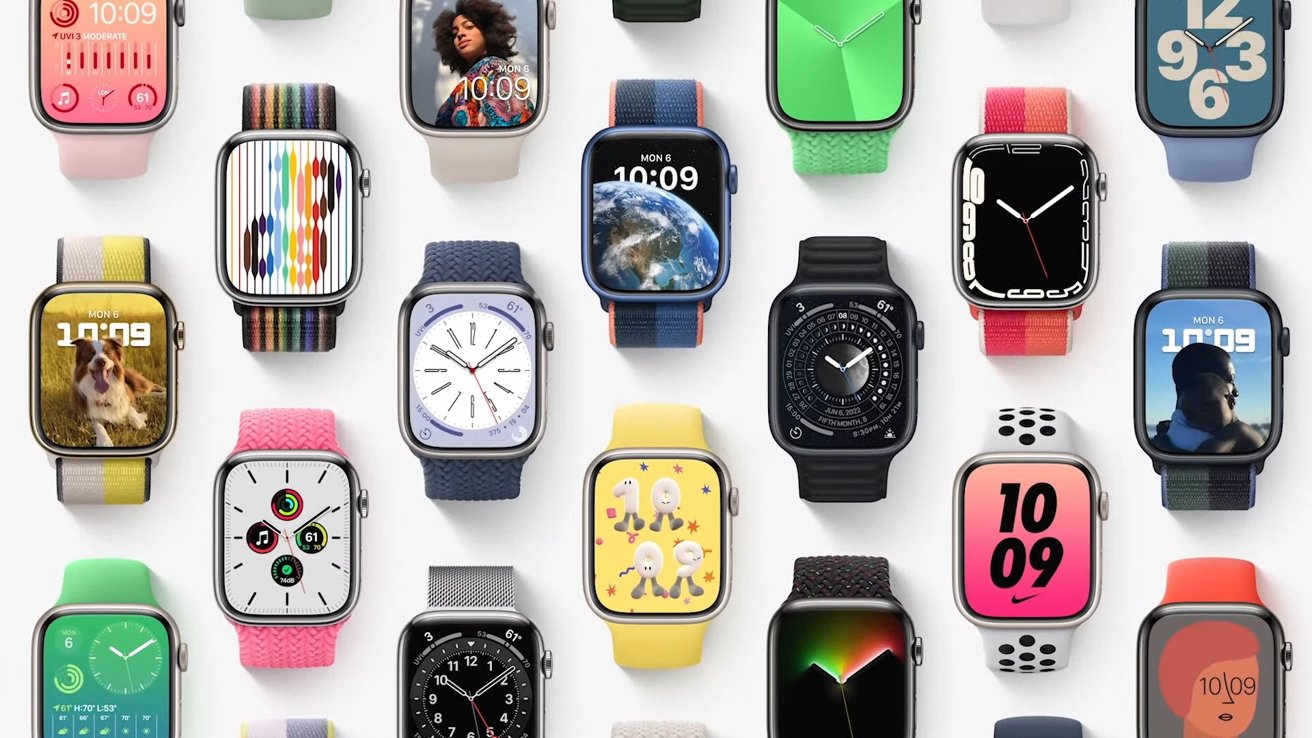 Apple has officially unveiled watchOS 9, the latest update to its wearable operating system that introduces a new Afib History feature, a revamped Workout app, and more watch faces.
The new watchOS 9 update got a preview at the company's WWDC 2022 keynote Monday. As is typical with major number releases, the latest version of watchOS brings a suite of new features to the Apple Watch.
Some of those new features include watch faces like a Lunar option that depicts the relationship between the Gregorian and Lunar calendars and a Playtime face with artwork by Joe Fulton. There are also enhanced and upgraded complications available on older watch faces.
The revamped Workout app will also introduce much more granular tracking metrics and features for runners, including vertical oscillation, ground contact time, and stride length.
A new custom workout type will let users create a structured workout with both work and rest intervals. New alerts like Pace and Heart Rate Zones will give fitness enthusiasts more data to work with. Additionally, Apple is also releasing new training experiences inspired by high-performing athletes.
Apple has also added a new Multisport workout type for triathletes that will automatically switch between any sequence of swimming, biking, and running workouts — and offer granular details on a user's performance in each workout. Swimmers can take advantage of a new kick board detection stroke type for Pool Swim workouts.
Apple has also updated the Sleep app on watchOS, allowing users to learn more about their sleep patterns. The feature, called Sleep Stages, will use machine learning to determine whether a user is in REM, Core, or Deep sleep.
As far as health features go, Apple introduced a new AFib History option that allows users to see how often their heart rates showed signs of atrial fibrillation over a set period of time. Apple was granted approval by the FDA for that feature earlier on Monday.
The Apple Watch will also get a new Medications app to help users keep track of their meds, vitamins, and supplements. The app will remind users about when to take medications, track dosages and other information, and alert them for drug interactions. Both Health and Medications data can be shared with family members.
New productivity features include a way to prioritize frequently used apps at the top of the dock to make them easier to access. There's also an updated Calendar app with new event creation support.
Compatible Apple Watch models
Apple Watch Series 4
Apple Watch Series 5
Apple Watch Series 6
Apple Watch Series 7
Apple Watch SE
The Apple Watch Series 0, Series 1, Series 2, and Series 3 are not compatible with watchOS 9.