How to remove photo backgrounds in iOS 16 & macOS Ventura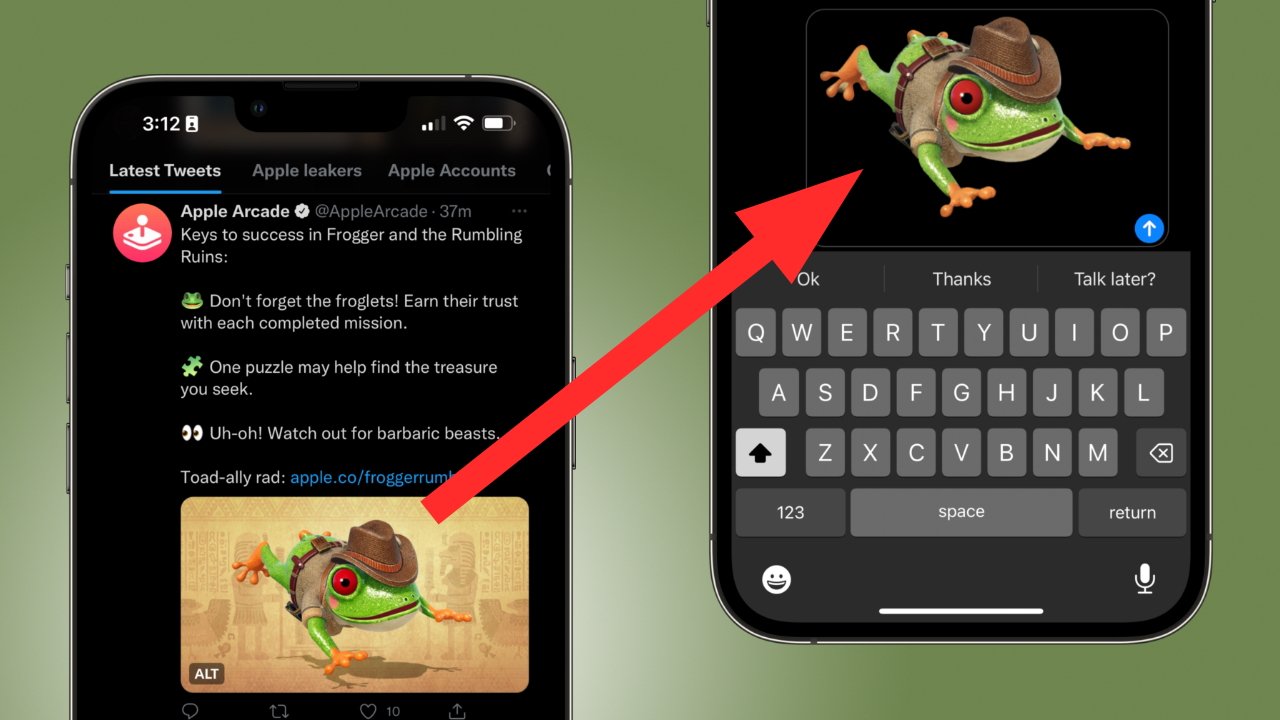 Apple introduced a new system-wide feature that lets you remove the background from photos in iOS 16 and macOS Ventura. Here's how it works and when you'll want to use it.
Apple's latest operating systems got a machine learning overhaul for dealing with photos. Now, apps like Photos recognize the subject and background of an image, which gives users new superpowers across the OS.
Subject detection in photos appears in places like the iOS 16 Lock Screen which can use the subject of a photo to obscure the clock. Images that take advantage of this feature don't have to be Portrait photos with depth data — subject detection uses machine learning algorithms.
However, the feature isn't limited to the Lock Screen. Users can take advantage of image subject detection across the OS using a new whimsical tool called "lift subject from background."
On iOS 16 and iPadOS 16, users can press and hold on a photo in Safari or Photos to copy the subject right out of the image. After a brief press, haptic feedback will tell you that the subject is selected. Let go to see a copy or share button, or drag to pick up the subject for use elsewhere, like Messages.
On macOS Ventura the system is a little more robust. Apple says users can copy subjects from photos found in screenshots, Quick Look, and Safari, and this holds true on macOS at least. We've only been able to grab photos from Safari and Photos on iOS.
Sometimes a menu will have the option to copy the subject after a long press; this option appears most in Safari. Otherwise, the tap and hold gesture will work. Since there are no tapping gestures on macOS, users will find the copy subject function in the right-click menu.
There are numerous reasons why someone would want to pull the subject from a photo, but we believe it will be best used as a tool for sending pet PNGs in iMessage. The system isn't perfect and parts of the background sometimes come along with the subject, so it isn't likely something to rely on for professional work, at least not at this early stage.
Dragging subjects from the Photos app to other locations is easy, even on iPhone. Just be sure that wherever you're dropping it accepts PNGs. Oddly enough, Photos will not let you drop a subject into the app as a separate PNG, nor will Finder let you paste a subject copied from an image. Some apps, like Twitter, do support PNG images to be dropped in the text field.
On iPhone, devices will need the A12 Bionic or later to lift subjects from photos. Apple has not specified requirements for the feature on macOS Ventura, but an M1 processor or better may be needed.