Stage Manager for iPadOS 16 limited to M1 over memory, storage speed requirements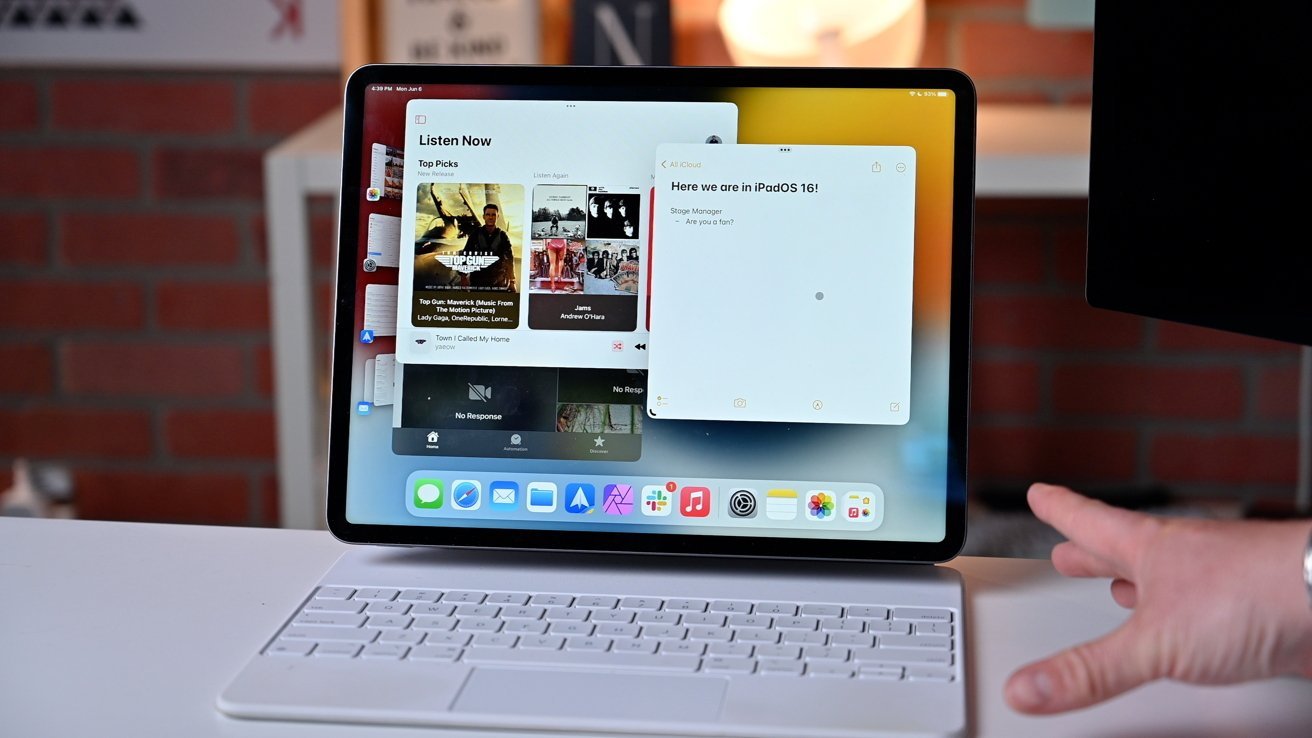 Apple has provided more explanation for why Stage Manager for iPadOS 16 is only available on M1-equipped iPads, with memory, storage speed, and the connection to an external display behind the decision.
Stage Manager is a feature of iPadOS 16 that adds overlapping windows to the multitasking interface, along with better organization and quick switching between apps. The feature is also one that is exclusively used on external displays, connected using the USB-C port.
However, the feature is limited only to M1 iPad models, namely the 12.9-inch iPad Pro, the 11-inch iPad Pro, and the iPad Air 5. An initial explanation for the limitation was issued on June 8, but Apple has since offered a more full statement on the matter.
Shared on Twitter by Rene Ritchie, Apple explains by initially outlining "Stage Manager is a fully integrated experience that provides all-new windowing experience that is incredibly fast and responsive and allow users to run 8 apps simultaneously across iPad and an external display with up to 6K resolution."
"Delivering this experience with the immediacy users expect from iPad's touch-first experience requires large internal memory, incredibly fast storage, and flexible external display I/O, all of which are delivered by iPads with the M1 chip," the statement continues.
In a previous explanation, Apple said Stage Manager required the fast memory swap feature in the new iPadOS to function, which converts free flash storage into makeshift RAM. As a resource-intensive environment, Apple reasoned that it required the power of the M1 processor.