Apple could theoretically enable Stage Manager for older iPads in iOS 16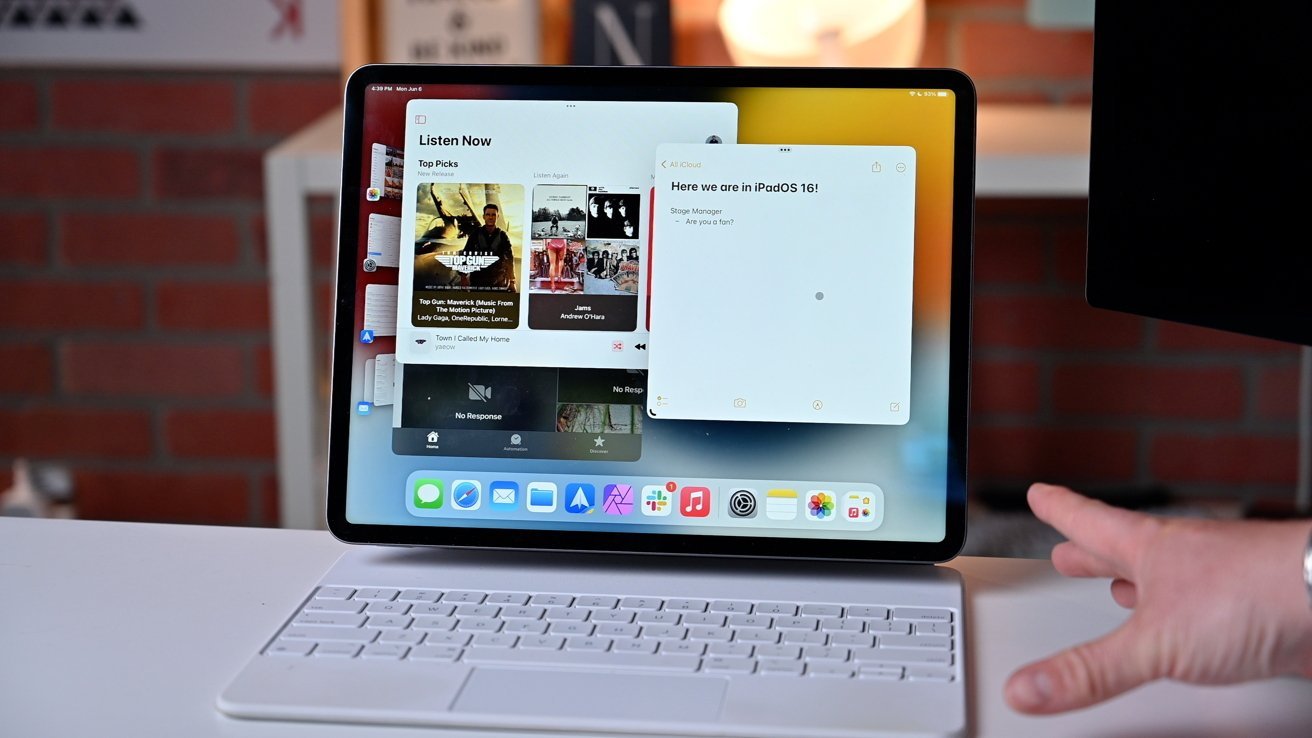 AppleInsider may earn an affiliate commission on purchases made through links on our site.
Code in the iPadOS 16 beta has revealed that that Apple — and only Apple — could possibly enable Stage Manager on iPads without the M1 processor.
Apple will not add Stage Manager to pre-M1 iPads because of performance concerns and capabilities that simply will not be changed by the release of iPadOS 16, Apple has confusingly said in different ways since WWDC. But, a setting in code makes it clear that they've considered it, and have tested it.
After a few days of conflicting statements about why the feature was limited, Apple Senior Vice President Craig Federighi said in an interview on June 16 that the feature was only on M1 iPads.
"I mean, we would love to make it available everywhere we can," Apple's Craig Federighi said recently about the M1 limitation. he said. "[But it's]only the M1 iPads that combined the high DRAM capacity with very high capacity, high performance NAND that allows our virtual memory swap to be super fast... we just don't have that ability on the other systems."
If only as proof that Apple really did try Stage Manager out on pre-M1 iPads, though, a new internal option has been found in the iPadOS 16 code.
The internal setting enables and disables "Chamois," Apple's codename for Stage Manager. Specifically it does this for what the code describes as "Legacy Devices." It is not a Settings toggle-switch, nor is it user-accessible in any way.
Conceivably, it's a sign that Apple's developers tested, and may still be testing, Stage Manager on older iPads, a report by 9to5mac on late Wednesday claims. It's more likely, however, that since the option cannot be accessed by users, that it simply hasn't been removed yet.