Craig Federighi promises iPad Stage Management improvements coming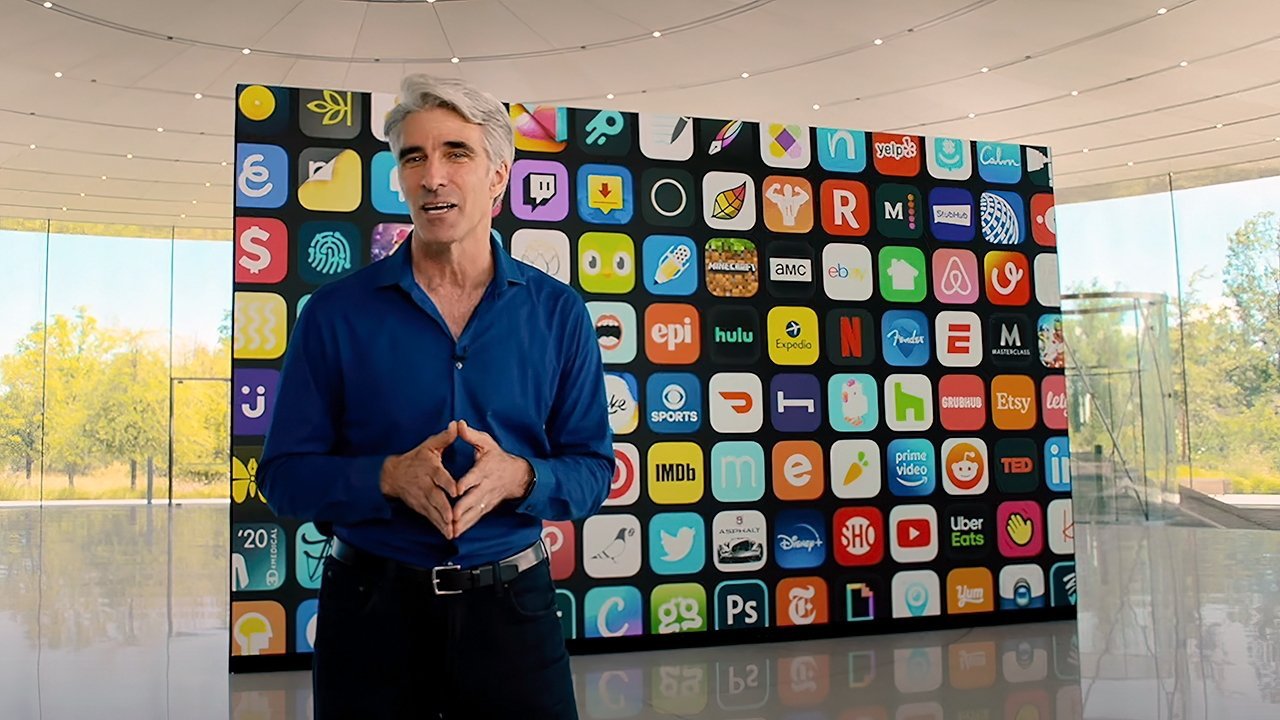 Apple's Craig Federighi says Apple is aware of criticisms of Stage Manager on iPad, and fixes were already planned for forthcoming beta releases.
One of the stand-out and most immediately popular features of both iPadOS 16 and macOS Ventura, is Stage Manager — but it has had criticisms. Chiefly, beta testers have complained that the iPad version is limited to those few iPads with an M1 processor.
Apple says that this is due to hardware limitations in earlier iPads, and in a new interview with TechCrunch, Federighi stresses how they would have wanted to add it to every iPad.
"I mean, we would love to make it available everywhere we can," he said. "But this is what it requires."
"From the start, the iPad has always maintained this extremely high standard for responsiveness and interactivity," he continues. "That directness of interaction in that every app can respond to every touch instantaneously, as if you are touching the real thing underneath the screen."
"And I think it's hard sometimes for people to appreciate the technical constraints involved in achieving that," said Federighi. "It's only the M1 iPads that combined the high DRAM capacity with very high capacity, high performance NAND that allows our virtual memory swap to be super fast... we just don't have that ability on the other systems."
"This is the experience we're going to carry into the future," he said. "We didn't want to constrain our design to something lesser, we're setting the benchmark for the future."
Improvements coming
Beyond the criticism over the hardware limitation, though, Federighi says that feedback on Stage Manager for iPad has included other points that Apple has also seen.
"We already had a number of them planned as it relates to stage manager both on Mac and iPad," he says. "And some of the feedback we've received are things where we're like 'yeah I mean that that's coming in seed two or seed three!' We already have those things identified, either that or bugs or just incomplete elements or tweaks to behavior."
"There hasn't been anything we've seen, that has us thinking like, whoa, that is that is unexpected news," continued Federigi. "Many of them are either the reaction we expect from people who haven't sort of adapted to the system or in areas where we have refinements in flight. So yeah, we're certainly going to continue to do that."
Federighi didn't specify any of the Stage Manager criticisms, nor speak to when the next beta releases are due. Despite his comments about fixes and refinements, however, AppleInsider testing shows that Stage Manager for iPad is already a very welcome update.