'Ted Lasso' cast say show creators always had an ending in mind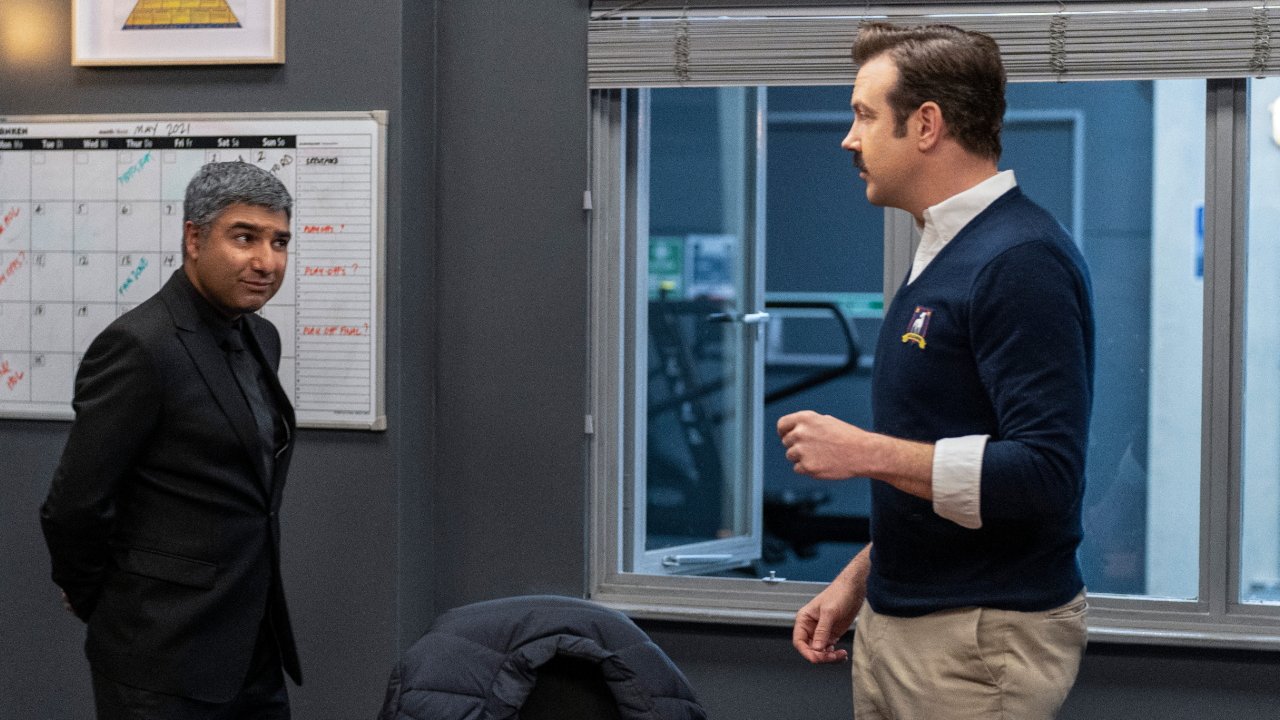 AppleInsider may earn an affiliate commission on purchases made through links on our site.
Cast members from the Apple TV+ hit "Ted Lasso" comedy talk about their characters' journey, and how well-planned out the show is.
As "Ted Lasso" continues filming its final season, and continues boosting London tourism, there remain rumors it may yet keep going. In a new interview, however, major members of the cast say the writers have always been built to tell a beginning, middle, and end in three seasons.
"They're so clever at that," Nick Mohammed recently told Deadline about his character, Nate. "It's not just Nate: they've done it for Sam, Roy and Keeley — for Jamie and his redemption, as well. They were plotting from the off."
"I knew from very early on [what would happen with Nate]," he continued. "We were filming the gala episode of Season 1 — and this is before Seasons 2 and 3 had been commissioned."
"I remember sitting next to Jason [Sudeikis, co-creator] for a lot of that filming," said Mohammed. "And he said: 'Oh, just so you know, the outline for this, if we get picked up, this is effectively the three-season arc for Nate,' and he was very clear about Season 2 being like the 'The Empire Strikes Back' [for Nate]."
Hannah Waddingham, who plays Rebecca Welton, agrees that at least the major moments were planned early on. But that doesn't mean the cast get told everything — especially concerning the ending of the show.
"I think they probably don't tell us because we'll all probably be a sobbing mess," she told Deadline. "And I'm not even entirely sure if they know yet."
"And I do know for one thing that Jason has always maintained that he had in his head: a beginning, a middle and an end," she continued. "Which means: this is the end, if we're going by that."
"Which, I can't quite think about," says Waddingham, "because I'd quite happily play Rebecca with her teeth falling out."
The first and second seasons of "Ted Lasso" are streaming now.