Apple is preparing three new M2 Macs [u]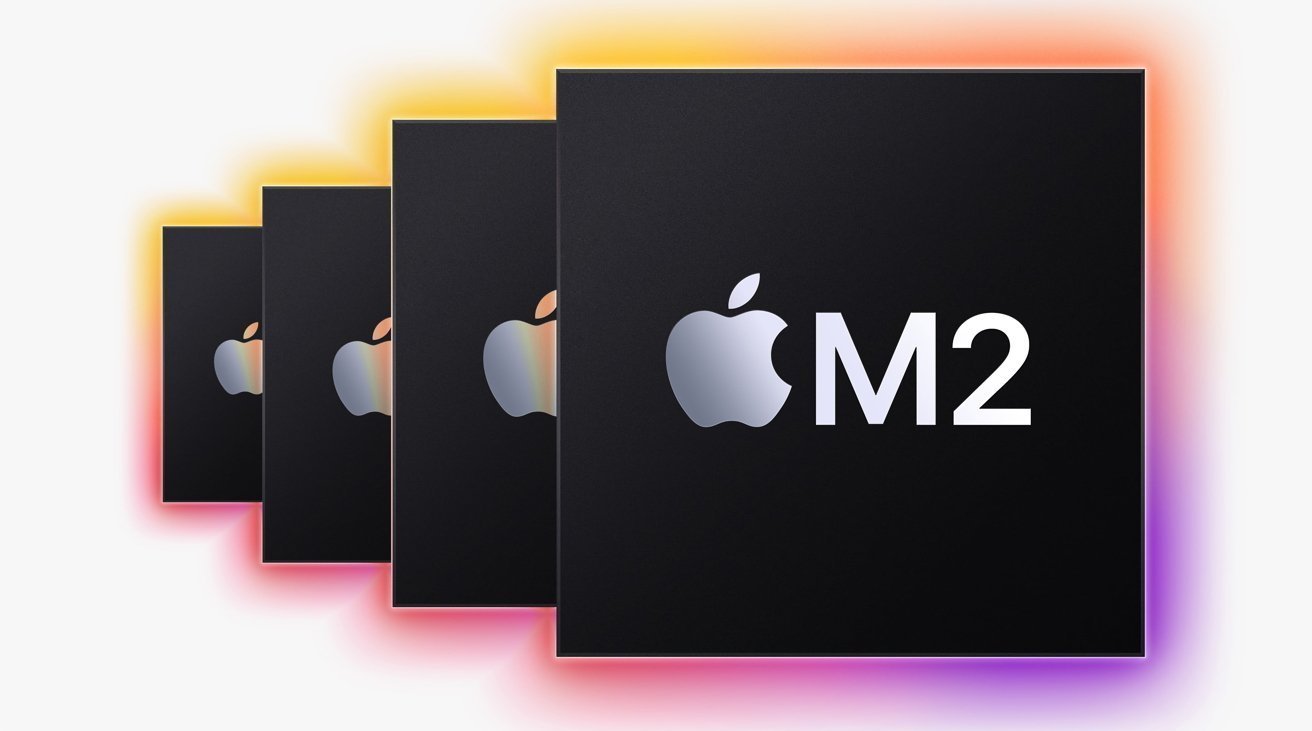 References to three new M2-based Macs, along with model identifiers and even code names have reportedly been found within unspecified Apple code.
With the M1 having made its way into multiple critically-acclaimed Macs, it's not a surprise that the M2 is going to appear in more too. Now, though, a developer has spotted specific references to as-yet unreleased M2 models - and many more Apple devices.
Mac14,5
Mac14,6
Mac14,8

— Pierre Blazquez (@pierre_blzqz) June 30, 2022
Developer Pierre Blazquez will not identify which Apple code the references were found in, nor confirm how it's certain they are M2. However, Apple has said that the M1 is finished, so the three — Mac14,5; Mac14,6; and Mac14,8 — are almost certainly new M2 models.
"Identifiers have been extracted from a file archived in a publicly available software bundle," says Blazquez. "No UI resources or anything actually juicy (wouldn't have tweeted otherwise)."
Blazquez stresses that this is information from publicly-downloadable software and is not in any way claimed to be an insider leak.
"Fun fact: the software bundle has been online for months," continues Blazquez, "others have downloaded it way before me."
New iPhone, iPad and more devices
Blazquez has also now reported finding codenames and identifiers for more than 20 further new variants of devices. For the iPhone 14, he says the identifiers are:
iPhone15,2
iPhone15,3
iPhone15,4
iPhone15,5
Developer Blazquez says the identifiers for as-yet unknown iPads are:
iPad14,3
iPad14,4
iPad14,5
iPad14,6
iPad15,1
iPad15,2
There is no more information about forthcoming iPads, but amongst recent rumors there have been multiple sources reporting that Apple is working on a 14.1-inch iPad.
Similarly, persistent rumors say Apple will introduce a toughened, ruggedized Apple Watch — although the company claims its current one is tough enough. Developer Blazquez says he's discovered nine variants coming:
Watch6,10
Watch6,11
Watch6,12
Watch6,13
Watch6,14
Watch6,15
Watch6,16
Watch6,17
Watch6,18
Blazquez has also uncovered a series of codenames that include T8120 and T8122. He says these are Apple System on a Chip numbers for new processors.
Previously, the T8110 was the codename for the iPhone's A15 Bionic, which suggests the T8210 could the next iPhone's processor. Similarly, T8220 could be the codename for a future Apple Silicon processor for the Mac.
Perhaps most interestingly, Blazquez has also found one identifier named
AudioAccessory6,1, with a codename of B620AP. He presumes this is a new HomePod, since the HomePod mini's internal name is AudioAccessory5,1.
Apple has not commented on this or any forthcoming releases. Nonetheless, Blazquez's findings back up recent rumors of Apple bringing out a new HomePod.
Updated July 5 at 9:25 AM ET Updated removing Mac Studio-specific references.
Updated July 5 at 10:50 AM ET Adding identifiers and codes for more Apple devices.