Apple agrees to $50M settlement in MacBook butterfly keyboard lawsuit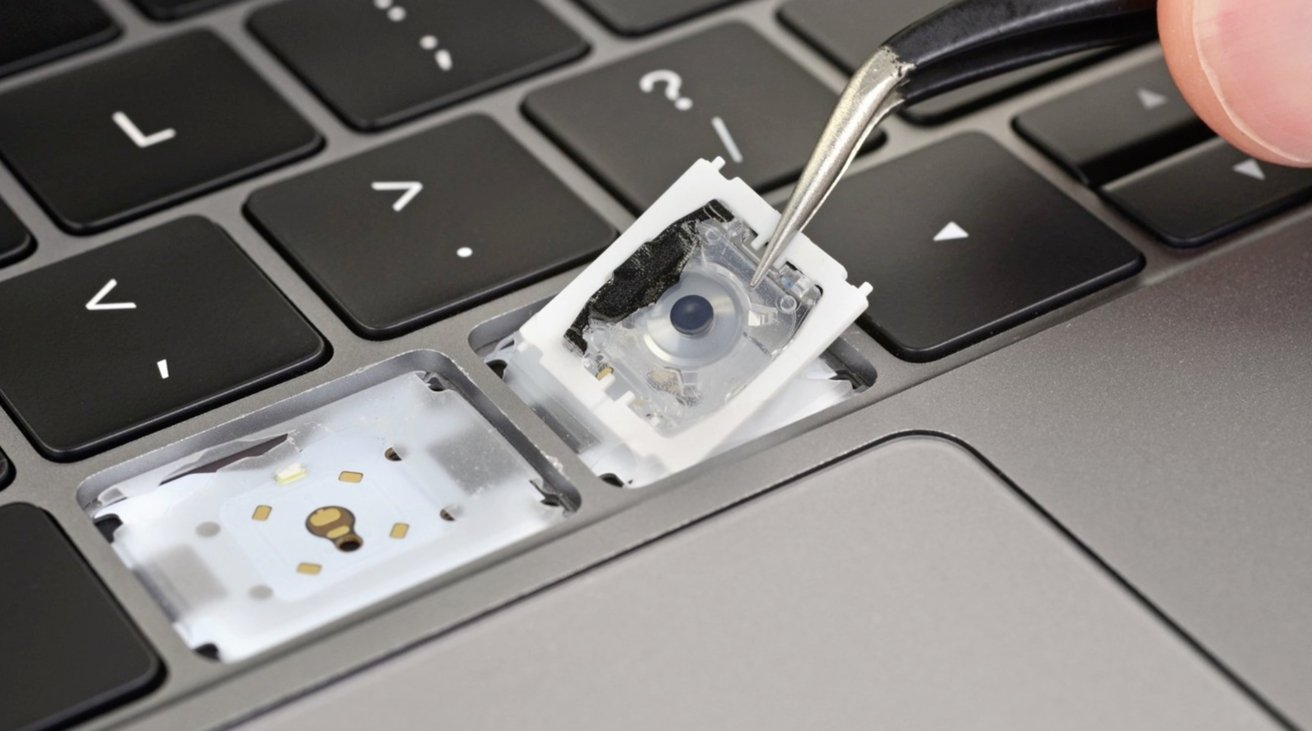 Apple has agreed to settle a class-action lawsuit over its "Butterfly" keyboards, with $50 million being paid out to end a lawsuit over the controversial keyboard design.
The payments are intended for customers who bought a MacBook, MacBook Air, and most MacBook Pro models between 2015 and 2019, located in seven states, reports Reuters. Those states are California, Florida, Michigan, New Jersey, New York, and Washington.
It is expected that the customers will receive maximum payouts of $395 for those who replaced multiple keyboards, $125 to those who replaced one keyboard, and $50 to any who replaced key caps. Customers were eligible for free keyboard repairs for four years after original purchase, with most models having already fallen off the free repair list.
Law firms Girard Sharp LLP and Chimicles Schwartz Kriner and Donaldson-Smith LLP can claim up to $15 million from the $50 million settlement, to cover legal fees.
Apple denied any wrongdoing in settling, and did not offer further comments.
The class-action suit surfaced after users discovered their butterfly keyboards were prone to sticking and becoming unresponsive over time. The problem lay in the mechanism, which was able to be clogged by small amounts of dust and debris very easily.
The lawsuits also claimed that Apple was aware of the problem, and accused the company of failing to do enough in customer support. During the period, Apple offered advice on specific ways to clean a clogged keyboard, and in June 2018, launched a keyboard service program for those affected by the issue.
While initial reports were anecdotal, service data collected by AppleInsider for the first year of release of relevant MacBook Pro models revealed that the butterfly keyboard failed twice as often in the first year as its predecessors.
In 2018, Apple added a membrane to the mechanism, which was billed as a way to make the keyboard "quieter." It also appeared that the membrane was an attempt to keep out some of the debris, albeit poorly, though Apple said at the time the membrane was not intended to improve reliability.
Small design changes to the keyboard in 2019 did little to alleviate the problem.
With the introduction of the 16-inch MacBook Pro, Apple fixed the problem by throwing out the butterfly mechanism and introducing the Magic Keyboard, which switched back to a scissor-style mechanism. The Magic Keyboard has since spread throughout the rest of the product line.