Apple gains share in a contracting smartphone market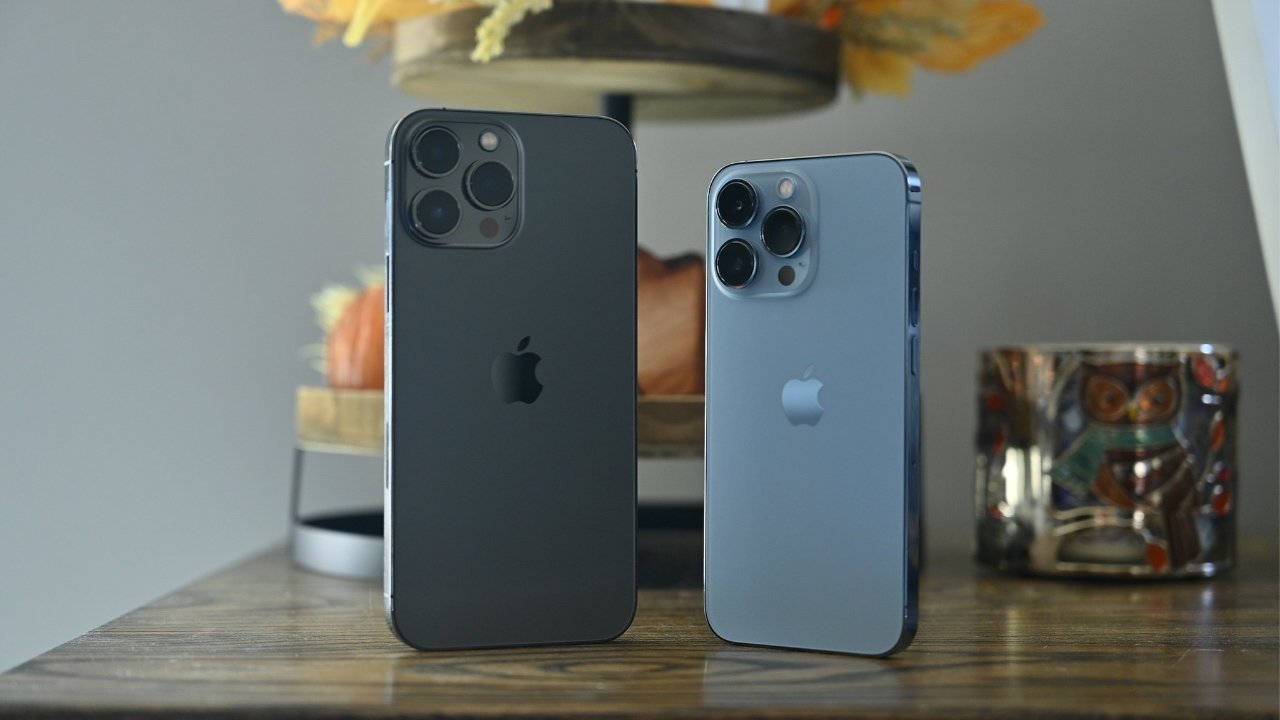 Apple is seeing its position increase in the global smartphone market, with the market share of iPhones increasing year-on-year in Q2 2022 while the rest of the market contracts.
Global smartphone demand is weaker in Q2 2022 than it was one year prior, analysts claim. Smartphone shipments are down 9% year-on-year, with various factors causing problems for the market as a whole.
Amid the downturn, Apple appears to be managing the downturn a lot better than others. In Canalys' quarterly estimates, Apple saw its market share grow from 14% in Q2 2021 to 17% in Q2 2022, citing high demand for the iPhone 13.
This puts Apple in second place on the list, ahead of three other companies that saw reductions in share. Xiaomi went from 17% to 14% year-on-year, Oppo declined from 11% to 10%, and Vivo from 10% to 9%.
Only one other member of the top five saw improvement, with Samsung seeing its share increase from 18% to 21%. According to Canalys, Samsung saw a strengthening of its low-end A-series smartphone supplies, helping bolster its numbers.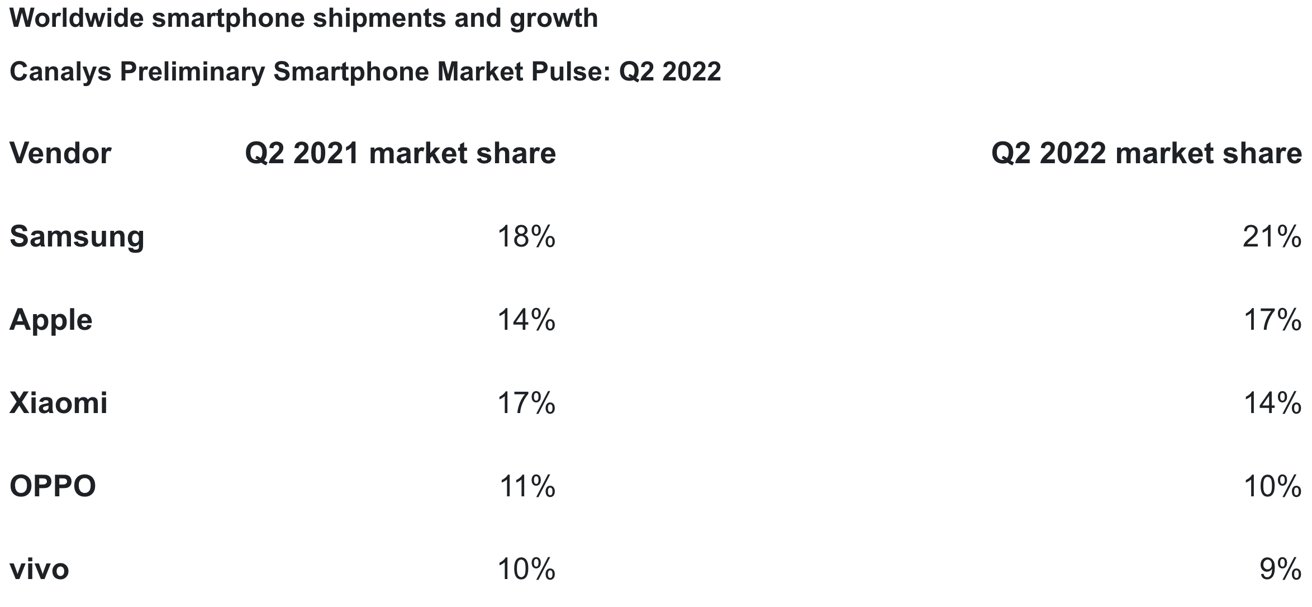 "Vendors were forced to review their tactics in Q2 as the outlook for the smartphone market became more cautious," said Canalys Research Analyst Runar Bjorhovde. "Economic headwinds, sluggish demand and inventory pileup have resulted in vendors rapidly reassessing their portfolio strategies for the rest of 2022."
Bjorhovde adds that the mid-range market is oversupplied and factor that vendors need to consider with their new launches. With consumers constrained in budget, the analyst reasons device purchases are shifting towards the value end of the market.
Sales in 2021 also enjoyed "pent-up demand," said analyst Toby Zhu, but for 2022, "consumers' disposable income has been affected by soaring inflation." In the near term, Zhu reckons vendors will use promotions and offers to shift as much existing stock as possible, to make way for product launches later in the year.
Canalys' analysis seems to correlate with that of others, with Apple succeeding in a toughening market.
In June, Counterpoint Research reckoned Apple sold five of the top ten smartphones in April 2022. The firm also said Apple took 62% of the premium smartphone market in Q1 2022, the highest first-quarter result since 2017.
Reports have also claimed the iPhone 13 is continuing to sell well, better than the iPhone 12 one-year prior. This was an unusual behavior in the market, as sales typically slow down in the months ahead of new model releases.