Apple sold five of the top ten smartphones in April 2022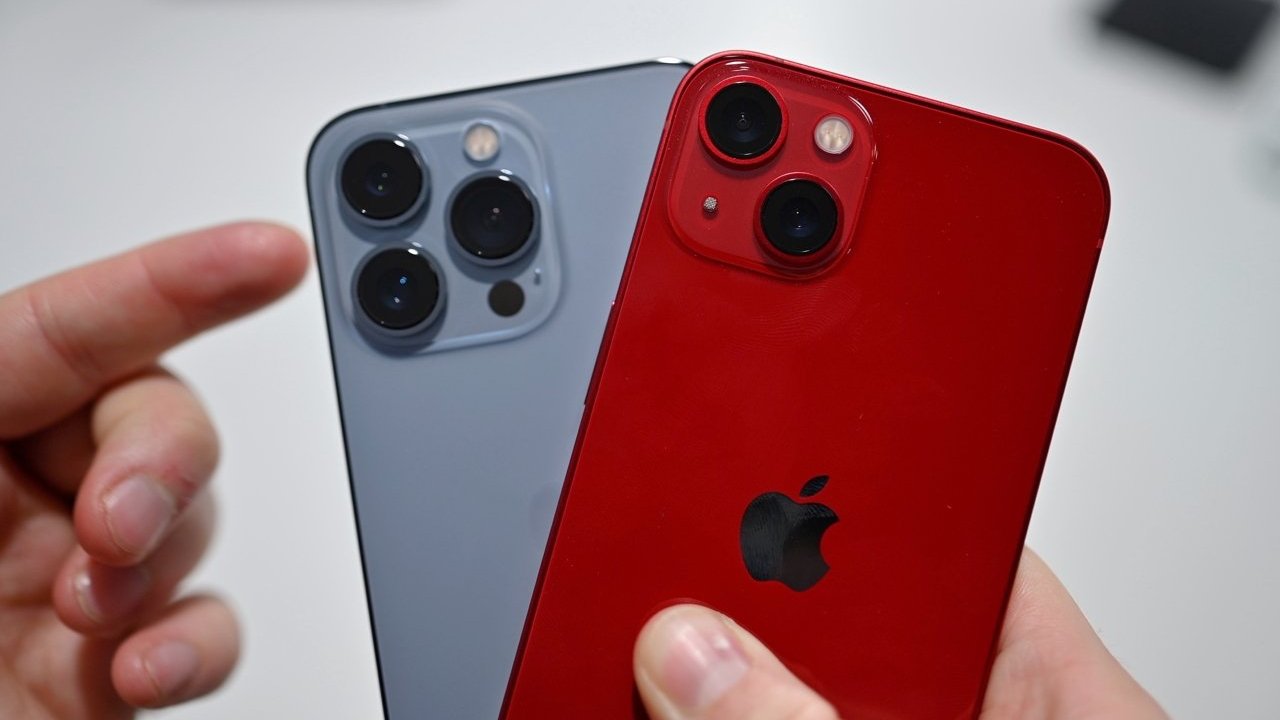 New research claims that five different models of the iPhone dominated the top ten list of smartphones sold in April 2022 worldwide.
Counterpoint Research has previously reported that the Apple sold seven out of the ten top-selling smartphones across the whole of 2021. Now for April 2022, it says five iPhones are in the list, with the top four spots all taken by Apple.
"Apple continues to do well with three of its latest iPhone 13 models capturing the top three spots," reports Counterpoint. "Unlike its last generation, the non-Pro iPhone 13 model has maintained a lead every month since launch and has done better than the Pro variants in terms of sales in most large markets."
The iPhone 13 was the top seller, taking 5.5% of the market. Apple's iPhone 13 Pro Max was second with 3.4% of sales.
Fifth and sixth place went to the Samsung Galaxy S22 Ultra 5G on 1.5%, and the Samsung Galaxy A13, on 1.4%.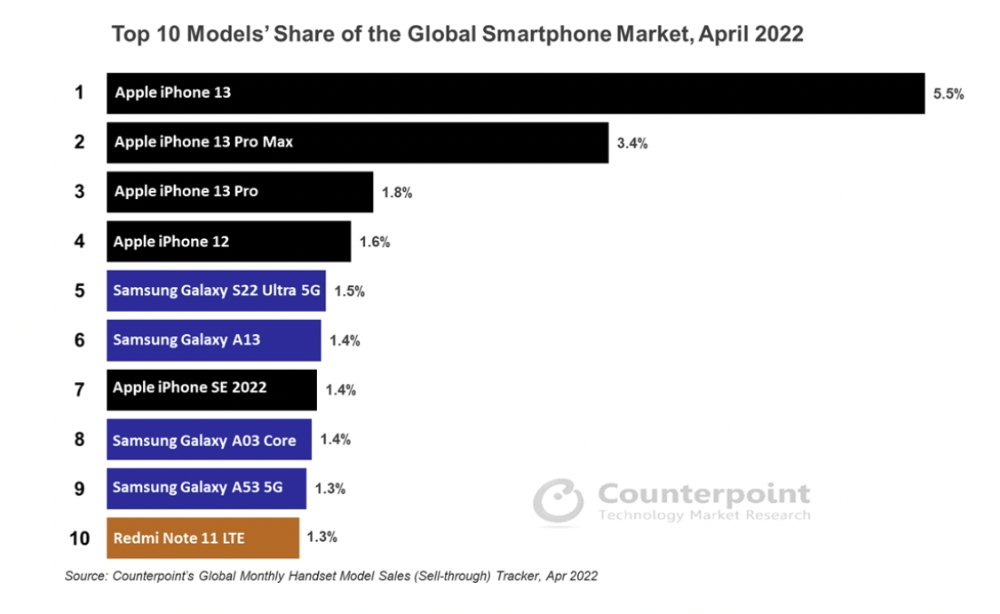 The report also notes the success of the 2022 model of the iPhone SE, globally.
"The recently launched iPhone SE 2022 saw triple-digit MoM growth, entering the top 10 list," said Counterpoint. The new iPhone SE took seventh place which, with rounding, also represents 1.4%
Counterpoint's research covers the globe, though, and the iPhone SE has had varying success around the world.
"The model has done particularly well in Japan where it topped the sales chart for April and captured 18% of the nation's smartphone market share," said Counterpoint. "It is doing less well in the USA, however."
The research company also notes that the sole phone that remains in the top ten list since the same time in 2021, is the iPhone 12.