Everything new in iOS 16 beta 4: Messages history, Lock Screen, wallpapers, & more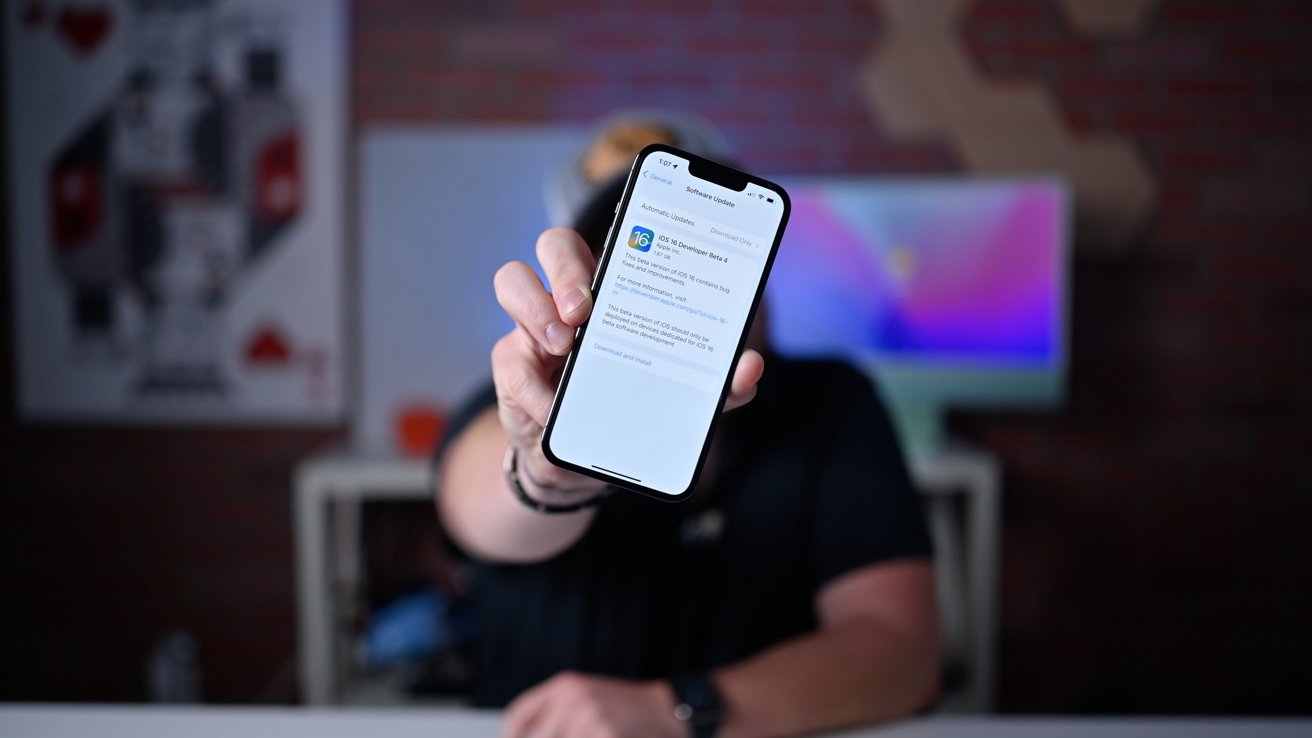 Apple has released the fourth beta of iOS 16 to developers and soon public beta testers. It contains a number of new changes as Apple prepares it for release. Here's what we've uncovered thus far.
It was more than three weeks since we got the third beta of IOS 16 and Apple's developer team has been busy. Looking at the release notes, there is a massive list of reported bugs and issues that have been fixed heading into this beta.
We've only had the beta for a few hours and can't say with certainty how reliable or stable this beta is but it is encouraging to see such a list of fixes behind the scenes. Besides bug fixes, there are plenty of other user-facing changes as well.
Messages
With the fourth developer beta, Apple has made some substantial changes to editing and unsending messages in the Messages app. You still have up to 15 minutes if you'd like to edit a message but you can only unsend a message within two minutes.
Additionally, after a message has been edited, both the sender and the recipient can see a log of the changes. If you tap on the word Edited below an edited message, it will expand to show the original text.
Messages can be edited up to five times with the whole log of changes visible. When a message has been deleted, there is no history of the message, other than alert that a message has been unsent.
Lock Screen
There were a few tweaks to the updated Lock Screen experience as Apple has continued to refine it. When you go to create or edit a Lock Screen, there is new text that informs you that widgets can be added. It wasn't clear before unless you already knew where they went.
The astronomy Lock Screen appears to have been tweaked. Side by side, the sun now looks more diffused and sports a brighter white compared to the third beta. Earth, Saturn, and some other planets look to have more detail and color too.
For developers, Apple has introduced a beta of the ActivityKit API. This is what allows live activities to be displayed on the Lock Screen. Think your Uber Eats order, the score of a live game, or when your cab is arriving at your house.
Developers can now test their apps with this API in preparation for the release of iOS 16 this fall.
If you adjust the volume on the "now playing" widget, the volume slider gets larger.
The last Lock Screen feature we discovered was a change to the notification settings. Now when you view the notification settings there is a visual way to differentiate stack, list, or count instead of just text. This is much easier to understand the types of notification display styles available.
Other changes
This update adds the ability to customize the length of the undo send delay in Mail. Instead of waiting 20 seconds, you can now choose between off, 10 seconds, or 30 seconds.
In the Home app, Apple has added two new wallpapers. one is of some diffused flowers in the sun and the other is a slightly blurred white wall. In Health, there's a new data view.
Finally, there are new wallpapers for CarPlay. CarPlay users have three new choices available alongside the myriad of other changes coming this fall.
Apple is currently testing iOS 16 with registered public beta testers and developers. It is planned to release this fall alongside Apple's other new software platforms.