Apple releases Studio Display firmware update 15.5 with speaker fault fix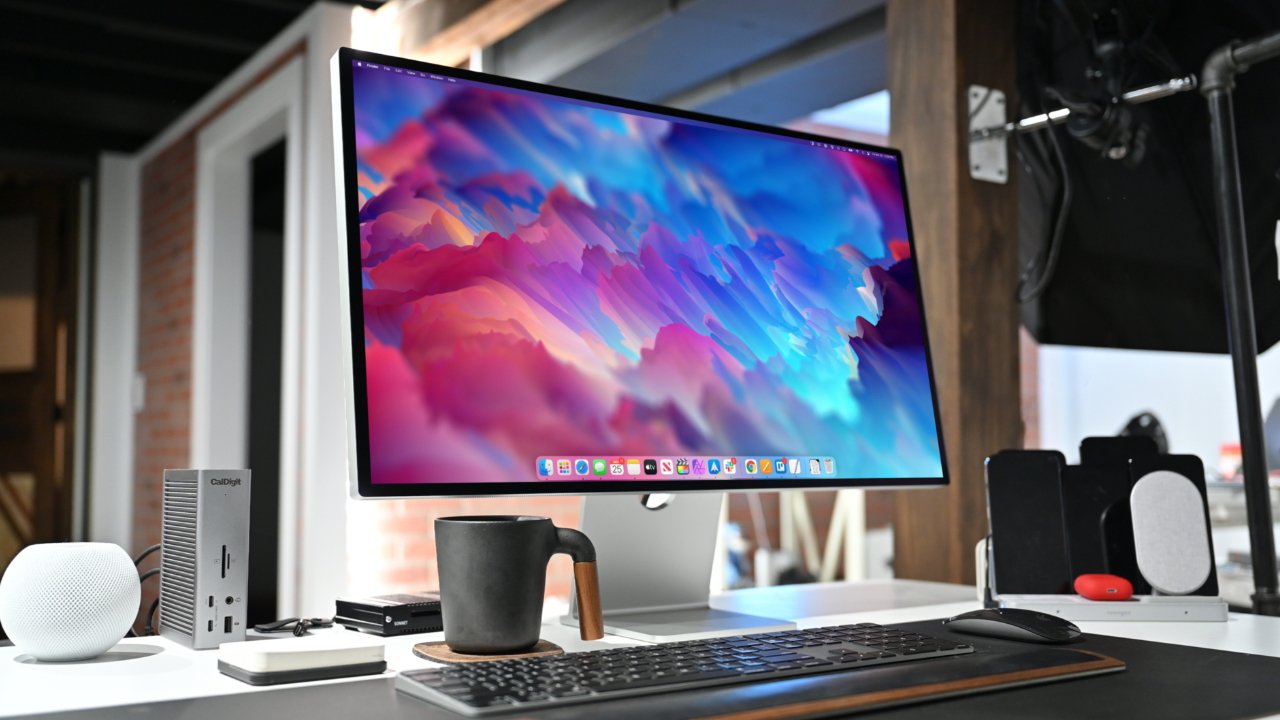 The Studio Display has a new firmware update available that fixes intermittent speaker failure on some models.
Owners of the Studio Display can get the firmware version 15.5 by navigating to System Preferences on their connected Mac. Select "Software Update" to check if the update is available.
The update was released by Apple only three days after the company acknowledged a speaker fault in the Studio Display. Users were reporting issues of sound failing intermittently, and Apple called it a software problem.
Apple offered a workaround to temporarily fix the problem by cycling the display's power. Since there isn't a power button, that means users need to unplug the monitor then plug it back in.
According to the software release notes, the new update fixes the software issue that caused some Studio Display speakers to fail.
The Studio Display has an A13 Bionic processor, and it seems to run a variation of iOS. Firmware version 15.5 has a build number 19F80, which is only a few digits higher than the iOS 15.5 build of 19F77.
Update 2:40 p.m. Eastern: Updated with details about the speaker fault fix