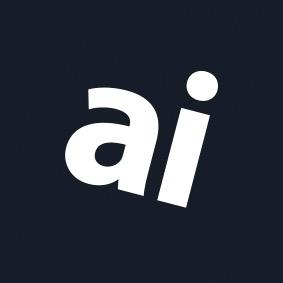 Why you can trust AppleInsider
Seagate Expansion 8TB external hard drive review: No frills storage in need of USB-C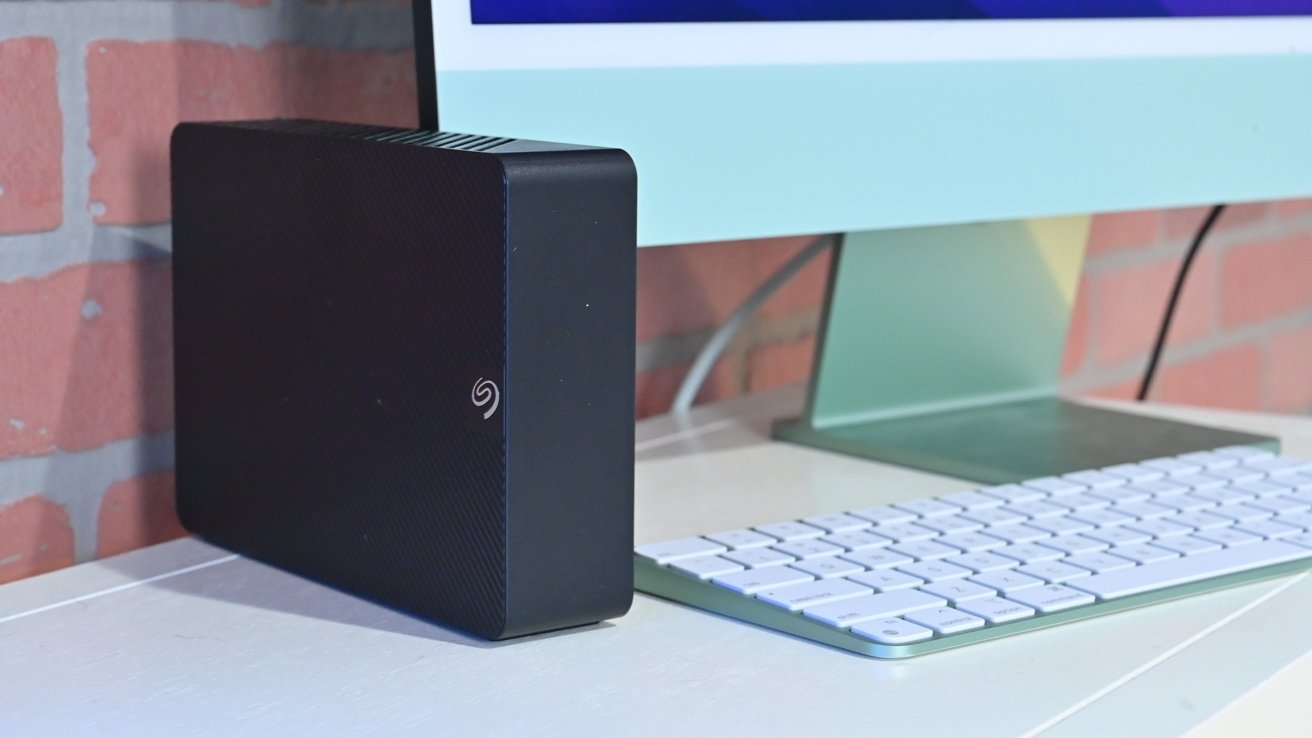 Seagate Expansion 8TB external hard drive
3.0 / 5
---
When speed isn't paramount, external USB hard drives are necessary tools for any Mac owner. The Seagate Expansion is a solid choice with 8TB of capacity for backups and file storage.
Seagate is well known in the storage space, building not only the internal drives but enclosures as well. Most drives in the Seagate lineup are mass-market consumer devices, while LaCie represents Seagate's professional line.
While they aren't necessarily as flashy as LaCie, Seagate devices are reliable and more widely available.
Design and connectivity
The Seagate Expansion is your typical desktop storage solution. It has a well-vented plastic body, just a hair larger than the 3.5-inch hard drive it hides within.
It connects to your Mac or PC using USB 3.1. On the rear of the drive is a common barrel connector used for the included power supply and USB Micro-B port.
We aren't huge fans of the slim Micro-B connector but they get used frequently with external hard drives. As the cable is a USB-A cable, you may need to use a hub or adapter with your Mac if solely has USB-C ports.
In our case, we just picked up one of the widely-available USB-C to Micro-B cables found on Amazon. We'd prefer a USB-C cable in the box, but plenty of people still rely on USB-A, and replacement cables are easy to come by in a pinch.
The enclosure has a striped appearance with angled lines along the plastic body. The top, rear, and bottom have hidden vents that allow airflow to the hard drive. They're in between the lines that make them near-invisible at a glance.
Because of the passive cooling, the drive feels a little hollow when we pick it up, but that's preferable to a loud spinning fan.
Finally, silicone feet are on the underside of the drive that keep it just off the surface of your desk and prevent it from sliding around.
Speed and performance
Speed isn't going to impress anyone on the Seagate Expansion drive. Not because it is bad, but because it is aiming to be affordable.
Spinning hard drive platters are going to be cheaper than solid state media, especially when you're looking for something as large as 8TB.
If you need a backup system or a place to store a wealth of files, then this is what you need.
We hooked the drive up to our Mac, and the drive was formatted in ExFat by default. As ExFat, it can work with both Mac or Windows PCs out of the box, but you can easily reformat it into the more Apple-specific APFS or leave it in ExFat for universal access.
Using the Blackmagic Disk Speed test, we got 177MB/s for our write speed and 178MB/s for the read speed. This isn't fast but not terribly slow either.
In practical terms, we transferred a 1GB file to the Seagate Expansion in under 10 seconds. Again, for a backup drive, file repository, and everyday tasks, this will be just fine.
This won't be ideal for a video editing scratch drive, but it's great in 95 percent of other use cases. Not everyone is moving 124GB Final Cut libraries with any regularity.
Should you buy the Seagate Expansion external hard drive?
There's not always a need for the flashiest hardware. Seagate has a solid drive with an attractive appearance that provides you with 8TB of reliable storage at an affordable price.
You can get faster drives that have hard drives in a raid formation or that use SSD, but they'll cost you notably more. If you have no need for additional speed, the Seagate Expansion will get the job done without breaking the bank.
Seagate Expansion pros
Solid, reliable drive
Ample 8TB capacity
Sleek, modern exterior
Affordable
Preformatted in the universal ExFat file system
Seagate Expansion cons
No USB-C cable incldued
Uses full-size desktop drive that take up more space
HDD speeds
Rating: 3 out of 5
Where to buy