Oeplay MusicStar5 review: Fantastic audio quality with some significant issues in the design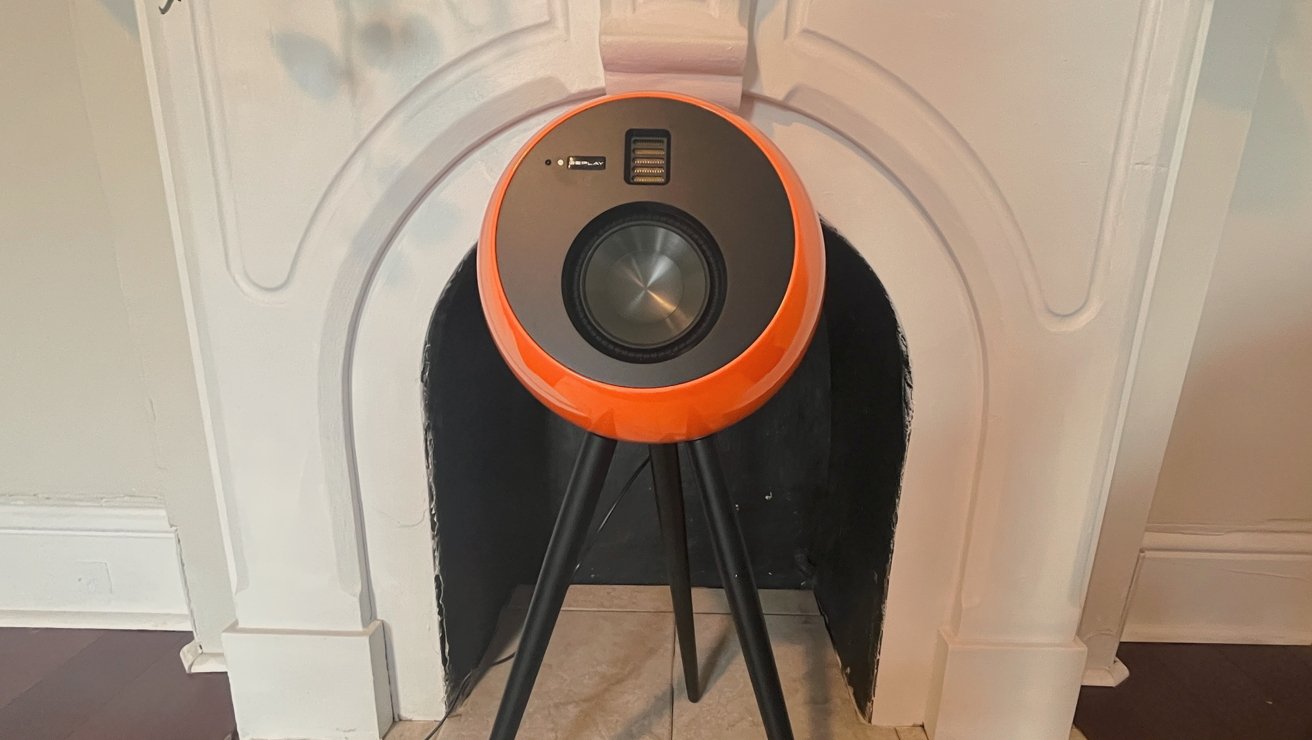 AppleInsider is supported by its audience and may earn commission as an Amazon Associate and affiliate partner on qualifying purchases. These affiliate partnerships do not influence our editorial content.
Oeplay's MusicStar5 Bluetooth speaker provides out-of-this-world sound — but only in certain circumstances.
Oeplay has just launched an Indiegogo campaign for a unique speaker aptly called the MusicStar5.
Featuring a retro-futuristic design and high-end internal components, we wanted to see just how well this speaker performed.
Oeplay MusicStar5 - Design
The Oeplay MusicStar5 is a spherical speaker that sits upon three legs and stands nearly three feet tall.
When assembling the speaker, we found it best to attach the legs while placing the speaker on a towel on a waist-height table. Be careful, though, as it is very easy to cross-thread the screws.
The speaker we received features an orange and black color scheme, but will also be available in white, black, and red colorways.
We are a fan of the design but do caution against using it in an area that is heavily trafficked by pets or young children. While it feels quite stable on its legs, it could be knocked over if bumped into.
Oeplay MusicStar5 - Sound
We were highly impressed with the sound quality of the MusicStar5. It boasts an AMT tweeter which results in extremely crisp highs.
It also has a surprisingly wide soundstage for a singular speaker. We weren't expecting to be able to pinpoint where in the soundstage individual instruments were, but we could. This was especially notable when listening to orchestral or big band music.
The bass is also pretty decent. While it isn't the same as using a speaker with a dedicated subwoofer placed on the floor, the MusicStar5 can get pretty low in its own right. The bass range is most noticeable when listening to music at moderate or high volumes.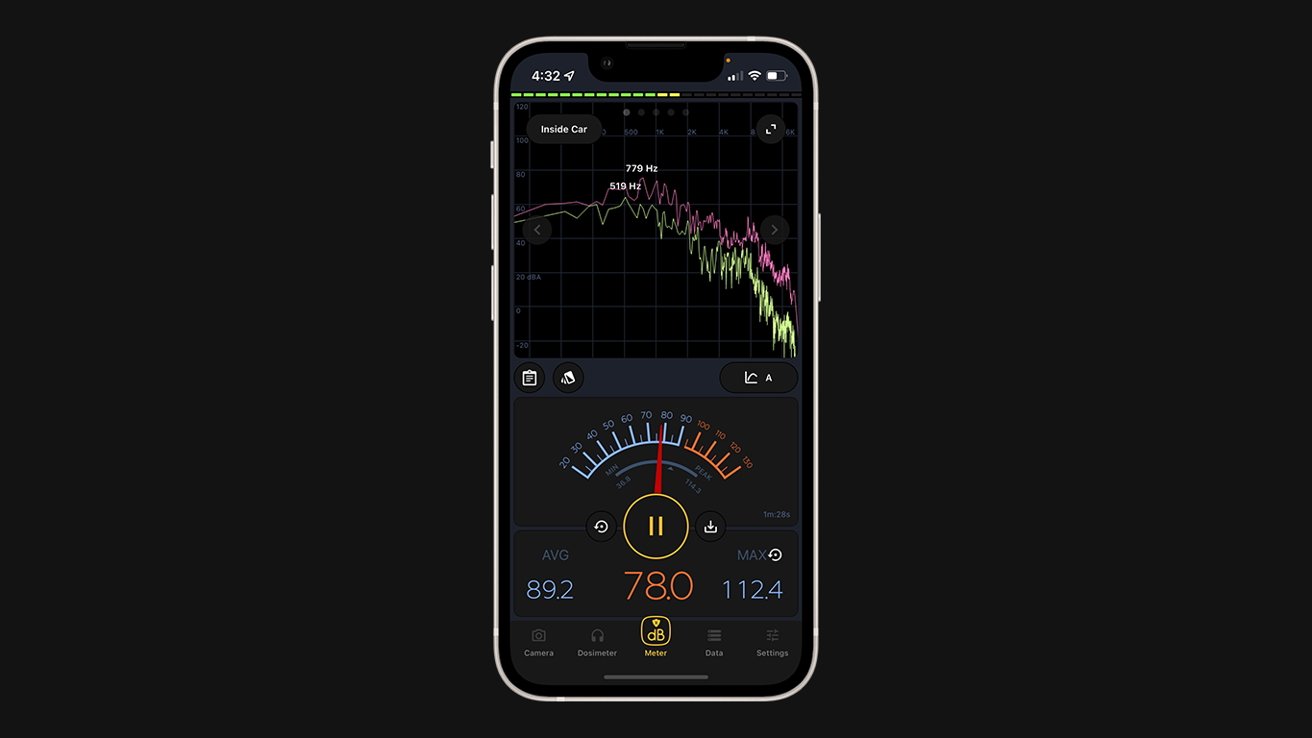 The volume is excellent, too. We tested it using our normal playlist for speaker evaluation. At maximum volume from six feet away, it averaged 89 decibels for the songs we tried. There was no distortion at all at full volume, even on songs with high bass levels.
While we didn't get to set this out, two MusicStar5 speakers can be paired together for a stereo experience.
Oeplay MusicStar5 - Bluetooth woes
Unfortunately, there's a major problem with the speaker — it has a dodgy Bluetooth connection. While the manufacturers insist that the Bluetooth 5.0 connectivity allows you to use it from 98 feet away, we did not experience that in our tests.
Instead, we had issues connecting to it from a mere seven feet away. We could not get the device to connect to our iMac unless it was within two feet of it.
We could get our iPhone to connect from seven feet away, but connectivity was dodgy and dropped out.
Additionally, when our iPhone was placed on a table five feet away from the MusicStar5, any person passing between the speaker and our iPhone would cause the connection to cut out.
This is a significant problem, as it means the speaker must be extremely close to whatever device it is paired with. While this may be fine for some Smart TV setups, we feel as though it's unrealistic for most other users.
Update: The manufacturer has alerted us that there is an antenna that should have been included within the box. We did not receive an antenna, but they assure us that the Bluetooth connection is much improved with the antenna.
Good quality if you can get over connection issues
We are a bit torn on the MusicStar5. It sounds absolutely fantastic, regardless of what genre you're listening to. It's even great for podcasts, which isn't true of every speaker we've tried.
But there are a fair amount of drawbacks, too. We have major concerns about the Bluetooth capabilities of this speaker. We also don't think it's a great speaker for homes with pets or active small children who don't know that this is a $900 speaker held up by three legs.
For the suggested retail price, there are better options. It's a better value proposition for early-birds, but the connectivity issues are still a major problem.
Oeplay MusicStar5 pros
Excellent coverage of high and mid-ranges
Respectable bass output
No distortion at higher volume levels
Oeplay MusicStar5 cons
Extremely unreliable Bluetooth connectivity
Easily tipped over by rampant children or pets
Oeplay MusicStar5 - Where to buy
Those interested in purchaing an Oeplay MusicStar 5 can head to the project's IndieGoGo page. At the time of this review, there are still a few early bird speaker spots open. One speaker can be purchased for $449, two for $879, three for $1,311, or four for $1,739.
Please be aware that crowdfunded campaigns are no guarantee that you will get the item. AppleInsider encourages you to do your own research before committing to backing anything on crowdfunded websites.