iPhone 13 sales still looking robust even ahead of new iPhone launch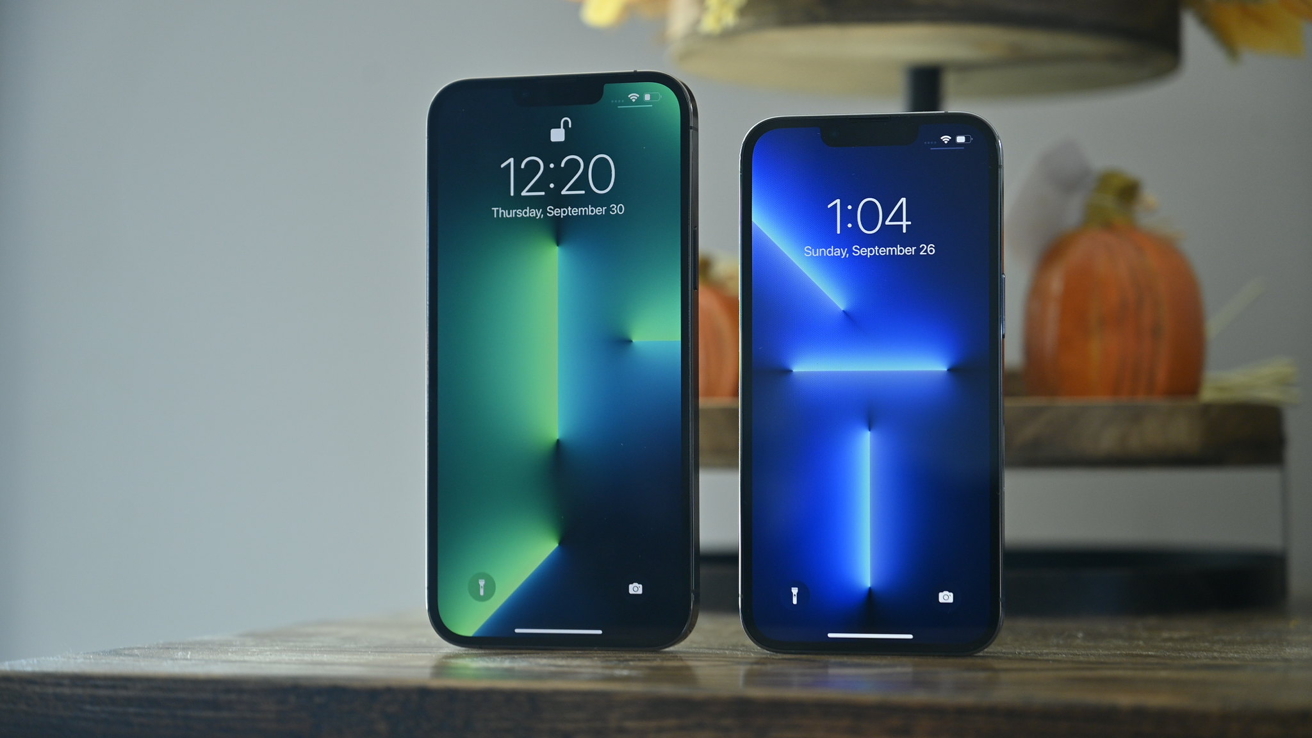 Just weeks before a new iPhone launches, carrier sales data suggests that fewer people are waiting for Apple's September event to update and doing it now instead, compared to past cycles.
In a note to investors seen by AppleInsider, JP Morgan analyst Samik Chatterjee takes a look at Wave7 Research data into U.S. carrier sales trends for the month of July. As has been the case, iPhone 13 model sales remain elevated compared to prior iPhone cycles.
However, Chatterjee also says that the higher iPhone 13 sales also point to fewer people delaying their purchases ahead of the new iPhone 14 and iPhone 14 Pro launch.
Some carrier representatives told Wave7 researchers that this indicates "lower interest" for the iPhone 14 compared to past upgrade cycles. About 10% of carrier representatives said that iPhone 14 interest is higher compared to past product cylc.es
"Fewer than usual people are delaying their iPhone purchase to wait for iPhone 14, which could be driven by expectation for limited changes/upgrades in terms of features as well as expectation of a price hike with iPhone 14," Chatterjee writes.
On the other hand, Chatterjee sees echoes of the iPhone 13 launch. Carrier channel data prior to the iPhone 13's debut also painted a picture of robust iPhone 12 sales and potentially lower interest in the following smartphone models.
Shares of Apple's current stock of devices increased across AT&T, T-Mobile, and Verizon in July. Apple taking a 67% share, 67% share, and 60% share at AT&T, Verizon, and T-Mobile, respectively.
The carrier data also suggests that advertising activity from Apple has been "seasonally weak" in the summer of 2022. Apple wasn't the only one, however, since Samsung also had weak advertising up until the Galaxy Z launch.
The iPhone 13 was the most popular Apple handset on average across all carriers with a 22% share of the market. It was followed by the iPhone 13 Pro Max with 20%, iPhone 13 Pro with 16%, and the iPhone 13 mini with 3%. All other iPhones took the remaining 5%.
The analyst is maintaining his 12-month price Apple stock price target of $200. The estimate is based on a price-to-earnings (P/E) multiple of 30x on his 2023 earnings estimate of $6.64.