iPhone 14 Pro Max will be the most wanted iPhone in the fall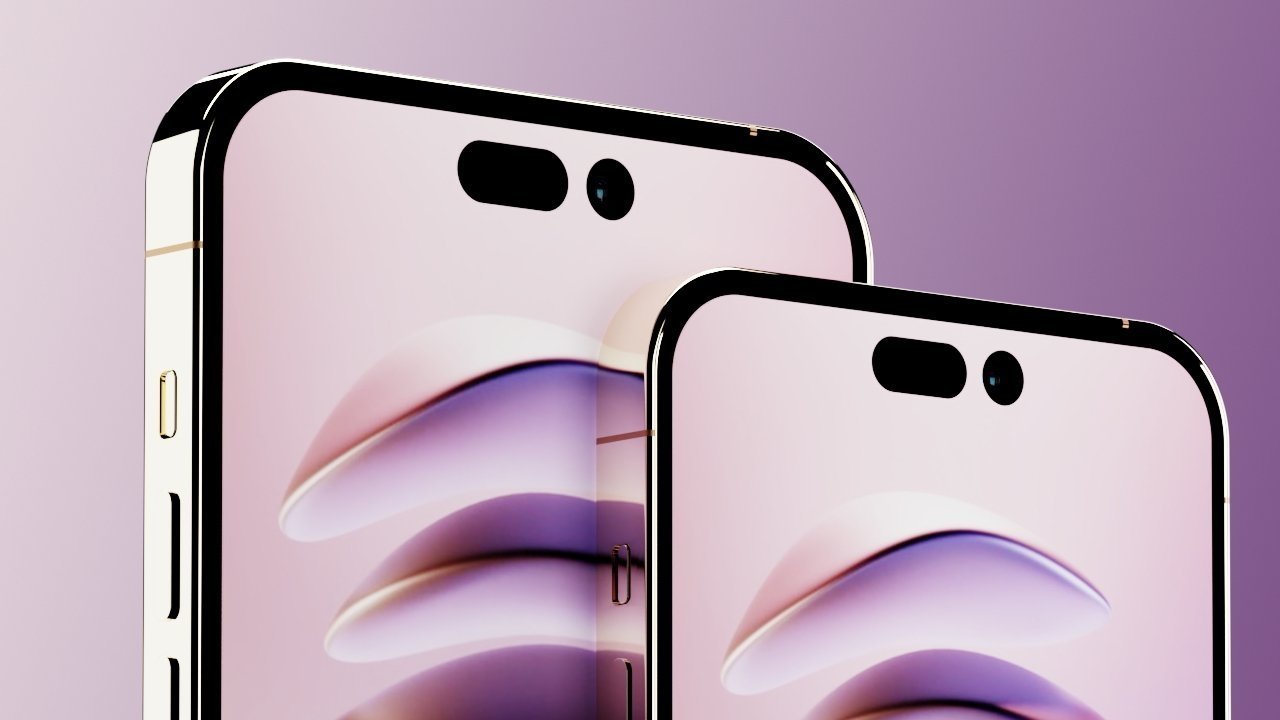 Production and shipment data for display panels used in Apple's iPhone 14 lineup indicates Apple expects high demand for its iPhone 14 Pro models in the fall.
September's launch lineup is rumored to focus most of the changes on the iPhone 14 Pro rather than the iPhone 14, and it seems Apple is planning for sales to err towards the newer models. In data shared by analyst Ross Young of DSCC, Apple's suppliers are apparently focusing their efforts on creating panels for the Pro range.
For June until September, Young claims in a tweet to "Super Followers" that the lion's share of panel shipments relates to the iPhone 14 Pro Max, with 28% of produced panels intended for that model. Following behind are the iPhone 14 and iPhone 14 Pro at 26% apiece, while the iPhone 14 Max is last at 19%.
On the production side, the iPhone 14 Pro Max apparently accounts for 29% of production, whereas the iPhone 14 Max is at 21%.
Young is still optimistic about the iPhone 14 Max, believing it will "make up a lot of ground in September." This proposes the initial rush will be for the other models, but demand should level out more later in the period.
So far, rumors and speculation indicates that the iPhone 14 won't enjoy as many updates as its Pro counterparts during September's event. For example, while the iPhone 14 will remain on the A15 chip, the Pro equivalent is slated to go to the A16, the usual upgrade in a normal cycle.
Upgrading the Pro models considerably while leaving the iPhone 14 a more muted update could result in consumers eager to get a new device to step up their choice to the Pro models. This anticipated demand model could explain why production leans more towards the Pro range, at least for 2022.