Apple is now taking orders for MacBook Pro & MacBook Air repair parts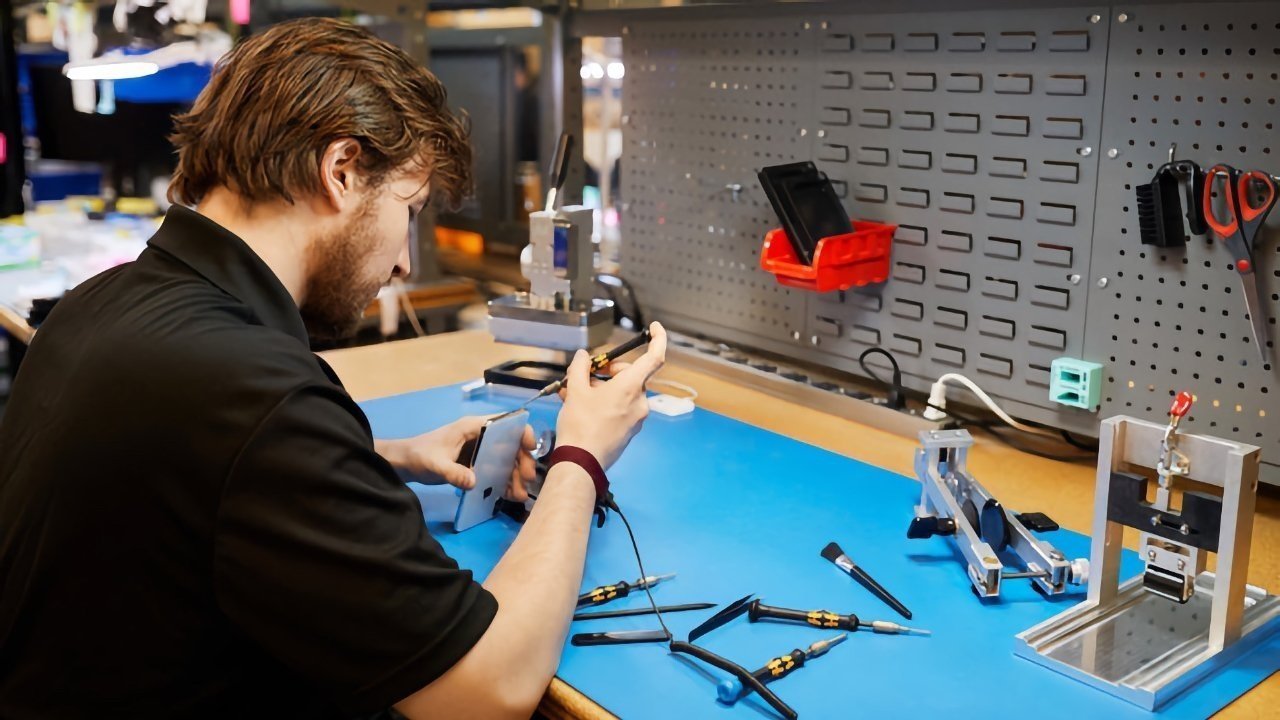 Apple's Self Service Repair Store is now accepting orders for MacBook Air and MacBook Pro parts and tools — and will also allow users to view repair manuals for M1-equipped models.
The company said Monday that customers would be able to order repair parts and tools for M1-based MacBook Pro and MacBook Air models. A few hours after the repair portal went offline Tuesday morning, the ability to get service items for Mac models went live.
Users will be able to order parts and tools for more than a dozen repair types, and view related service manuals. On the 16-inch MacBook Pro, for example, Apple lists the following repairs:
Audio board
Battery Management Unit
Flex Cable
Bottom Case
Display
Display Hinge Covers
Fans
Keycap replacement
Lid Angle Sensor module
Logic Board
MagSafe 3 board
Top Case with Battery
Touch ID Board
Trackpad and Trackpad Flex Cable
USB-C boards
Vent/Antenna module
As of writing, MacBook Pro and MacBook Air models with M2 chips are not included in the program.
Apple launched its Self Service Repair program for iPhone models back in April. Mac repairs work the same as iPhone repairs, requiring users to view repair manuals before ordering parts for service.
As with the iPhone, customers can send replaced parts back to Apple for refurbishment and recycling. The company also says that in many cases, the user will receive credit for return of the "core" part after having done so.
The company says that it will charge self-repairers the same price that it costs authorized repair centers to get the job done. This means that a new motherboard will be about $600 to replace after the core turn-in, and about $1300 up front.
Rental kits for Mac repair tools are available for $49, if the user does not already have a set.
Currently, the Self Service Repair program is only available in the U.S. Apple says it will roll out to Europe later in 2022.