iPhone 14 camera cutout may not be the shape that's expected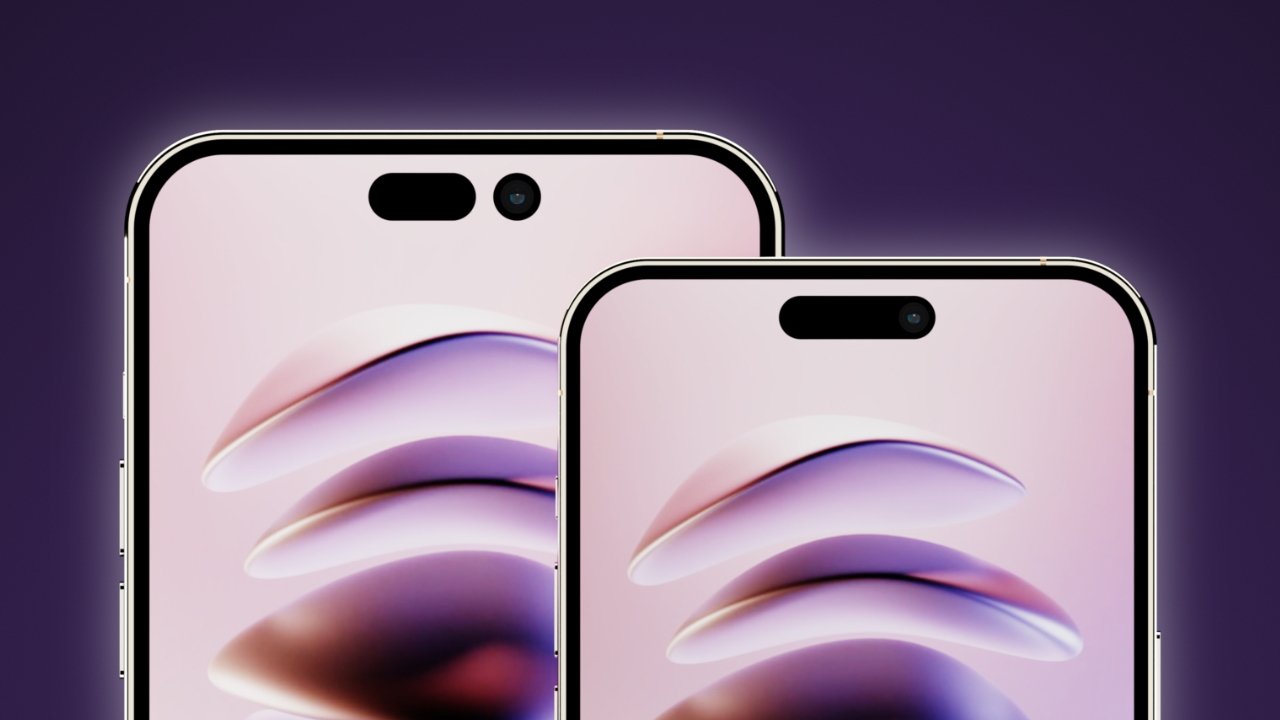 The iPhone 14 Pro has long been rumored to be switching from a notch to an i-shaped cutout, but a late rumor suggests something different.
Apple is expected to introduce an iPhone 14 Pro that puts its Face ID, and other technology, under one hole-punch and one pill-shaped display cutout. Now, however, a leaker says that these two parts will be made to look like a single, if smaller, notch.
That's specifically when the iPhone display is powered on. It's presumed that Apple may turn off pixels from the region between the two sensors, making them appear as one.
Presently, if an iPhone screen is not powered on, it shows nothing. But it is separately predicted that Apple will introduce always-on to the iPhone 14 range.
The same leaker also claims that once the screen is on, Apple may yet adjust what pixels are turned on or off. It could do so in order to better suit what is being displayed on the screen, such as by slightly shrinking a video image.
If the video being played is shrunk down on the screen by a few pixels, that space could be left black most of the time, but also then be used to display notifications.
The leak originally came from a single source, but MacRumors said on Wednesday that it has subsequently identified what may be Foxconn employees discussing the feature online.
Bloomberg's Mark Gurman has stated that he also believes the display cutouts will look like a single, wide pill shape.
If the rumors of the new cutouts for Face ID and other systems are true, it will mark five years since Apple switched to the notch. The iPhone X was the first to adopt the notch and so abandon the once-familiar home button.