Apple Pay processes $6 trillion annually, edges out Mastercard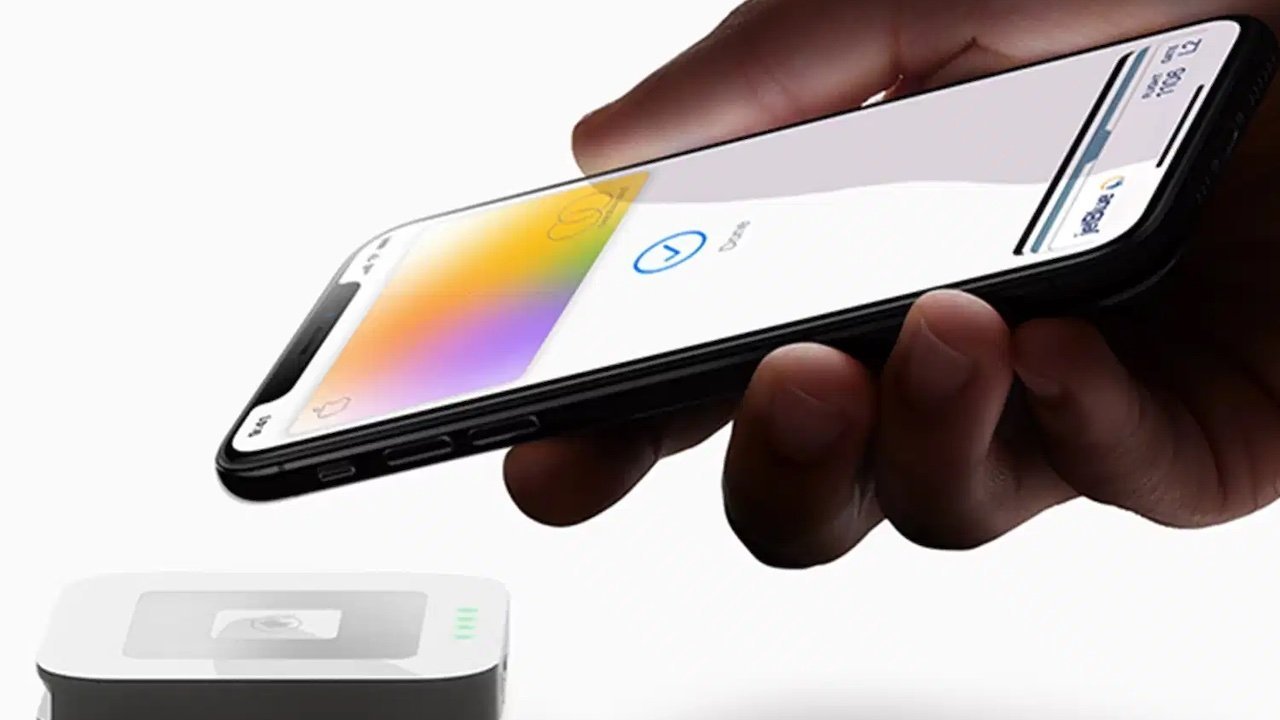 New research claims that Apple Pay has surpassed Mastercard in the dollar value of transactions annually, with its $6 trillion total meaning it's over halfway to equaling Visa.
Since its launch in 2013, Apple Pay has seen rising adoption by users, banks, and retailers, until in 2021 it accounted for 92% of all mobile wallet debit transactions.
Now, according to comparison site TradingPlatforms, Apple Pay is the second most popular digital payment system, beaten only by Visa. The top-ranking Visa processes approximately $10 trillion worth of transactions per year, with Apple Pay on over $6 trillion.
It means that for the first time, Apple Pay has a whole — including Apple Card — has overtaken Mastercard, which processes approximately $4.8 trillion worth of transactions. Apple Pay has also beaten Alipay, which reportedly processes exactly $6 trillion worth of transactions.
Google's G Play is said to be in fifth place, with around $2.5 trillion worth of transactions.
"Apple Pay is increasingly becoming the go-to payment method for consumers and businesses alike," said Edith Reads, who is cited as a TradingPlatforms' finance expert. "The fact that it has now processed more transactions than Mastercard is a testament to its popularity."
"Apple Pay has an undue advantage and benefits from their monopoly on iPhone NFC hardware," she continued. "We expect to see Apple Pay continue to grow in popularity and market share in the coming years."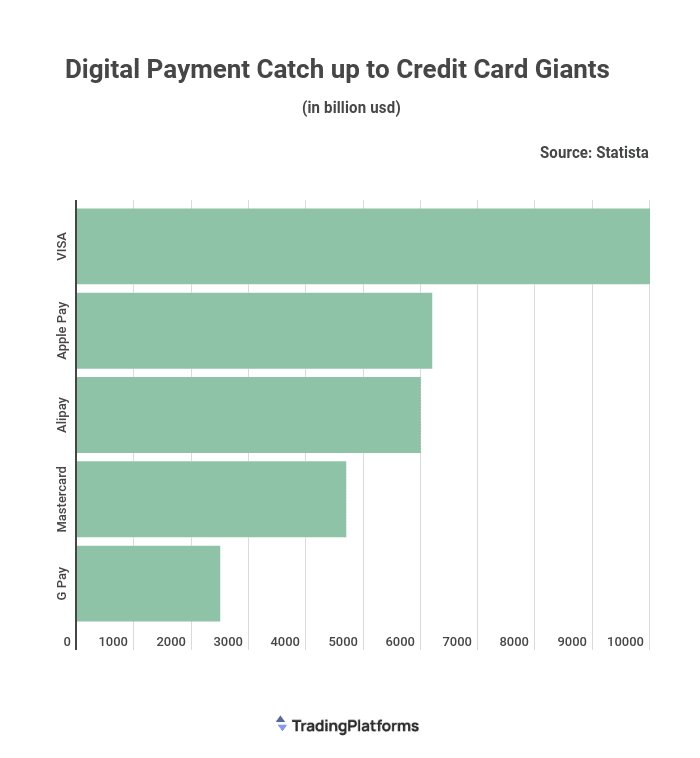 The data presented appears to be in the ballpark, at least, given what we know about Apple's financial results and transaction fees. The other companies other than Google are more transparent about transaction volume, and those appear to be approximately correct as well.
On top of that, the description of Apple beating Mastercard is likely to be valid because they and the other three companies appear to have been compared over the same period. However, while the data is said to be via Statista and be drawn from "annual transactions," TradingPlatforms does not specify what period that is.
Consequently, it's not clear from whether this is in the last 12 calendar months, or during some unspecified financial year.
The TradingPlatforms' press release reporting on its research is credited to writer Edith Muthoni. But the LinkedIn page for the finance expert she quotes here and in previous articles, Edith Reads, has the same bio photo that Muthoni uses.