Preorders for iPhone 14 Pro lineup strong, iPhone 14 Plus weak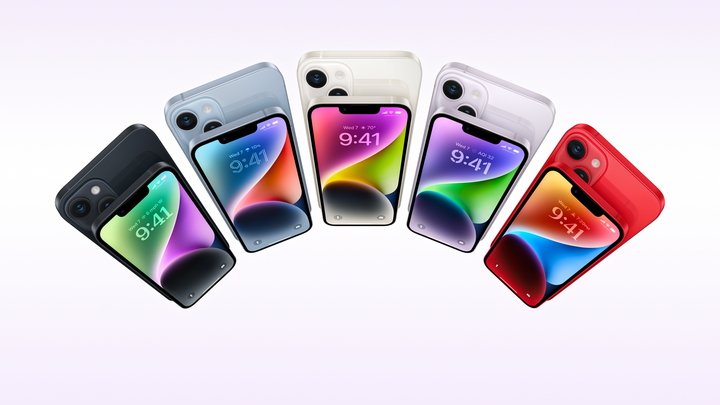 AppleInsider may earn an affiliate commission on purchases made through links on our site.
Preorders for Apple's iPhone 14 Pro and Pro Max are very high compared to its non-Pro counterparts, a survey by analyst Ming-Chi Kuo indicates, but it seems demand for the iPhone 14 Plus isn't close to that of the iPhone 13 mini it replaces.
An initial check on preorders by TF Securities analyst Ming-Chi Kuo occurring the weekend after Apple's launch event seems to show Apple is enjoying good demand for the iPhone 14 generation compared to the iPhone 13. However, it seems the bulk of the attention is for Apple's Pro range.
According to Kuo, preorders for the lineup are better than that of the iPhone 13 in general, but still classifiable as "neutral." On a product-specific basis for preorders, Kuo says the iPhone 14 Pro Max is "good" while the Pro is "neutral," before deeming the standard models as "bad."
The iPhone 14 Pro Max preorders are doing a lot better than the iPhone 13 counterpart, and is signified by the longer than four-week delivery time, heading towards six weeks. Meanwhile, the iPhone 14 and iPhone 14 Plus are expected to be in stock on launch day, which reflects "lackluster demand."
Kuo has a dim view of the iPhone 14 Plus demand, claiming its pre-order result "is significantly lower than expected," and that Apple's "product segmentation strategy for standard models fails this year." At the moment, the preorders for the iPhone 14 and Plus "is worse than the iPhone SE 3 and iPhone 13 mini."
While the iPhone 14 Plus may be falling behind at this stage, the likeliest explanation at this point is that the Plus model isn't shipping until October, rather than September. The skew towards the Pro models on early preorders has historically been at the expense of non-pro models popularity as well, reflecting the preferences of early adopters and annual upgraders.
Also, the compare isn't equivalent, as Apple has a very small — but very loyal — contingent of fans for smaller iPhones. Early preorder percentages for the iPhone 12 mini and iPhone 13 mini were skewed higher than purchase volume percentages two months after release.
The number of preorders for Pro models "proves again that Apple has numerous loyal and sticky customers amid the deteriorating economy," Kuo writes, though that doesn't necessarily mean Apple will up its orders for the Pro models immediately. "Whether Apple will increase Pro orders depends on how long the strong demand for Pro models can last amid the recession," he continues.
Shipment forecasts for the iPhone 14 and Plus in November may be cut within weeks if demand doesn't improve post-launch, the analyst reckons. Meanwhile, strong demand for the Pro models will probably last until at least November.
For the supply chain, Kuo tells investors to "watch Pro models' major beneficiaries," namely supply chain firms, who could beat the seasonality of sales in Q1 2023 due to increased component demand and higher component prices.
Firms who do not work in the Pro model pipeline face a significant decline in revenue in September and October, Kuo theorizes.