OtterBox releases new colorful cases for the iPhone 14 lineup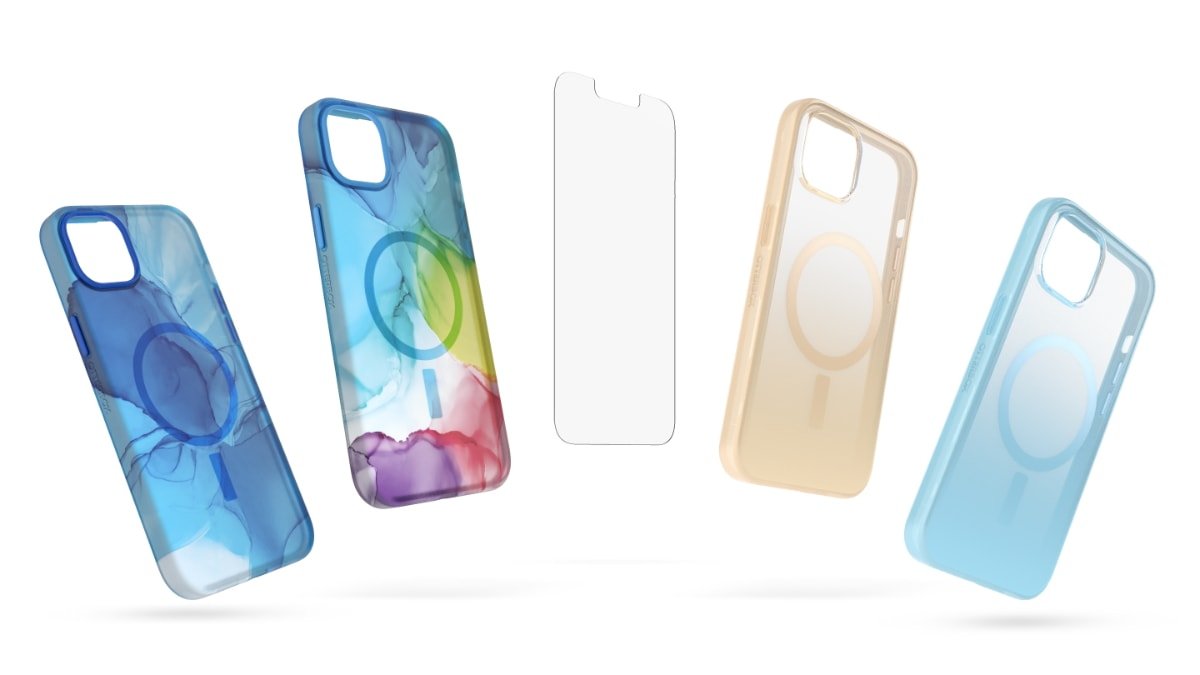 AppleInsider may earn an affiliate commission on purchases made through links on our site.
OtterBox has teased two lines of colorful cases for the iPhone 14 product line that are compatible with MagSafe.
The Figura series are clear cases that have hydrographic patterns made using a special paint-pouring process. Alcohol ink is poured into rubbing alcohol, then gently directed using airflow.
"I was looking for a medium that you can't control too much, and I wanted to have a hazy transparency to really let the design of the new iPhone 14 shine," Samantha Fowler, OtterBox graphic illustrator and artist explained.
The Lumen series are clear cases with subtle coloring on the edges, along with an ombre gradient and metallic MagSafe ring to complement the new iPhones.
Figura Series
Here are a few examples from the Figura line.
Lumen Series
Here are a few examples from the Lumen line.
Each product listing says the new cases are coming soon, and customers can sign up for email notifications when they launch.