Tim Cook granted special audience with Pope Francis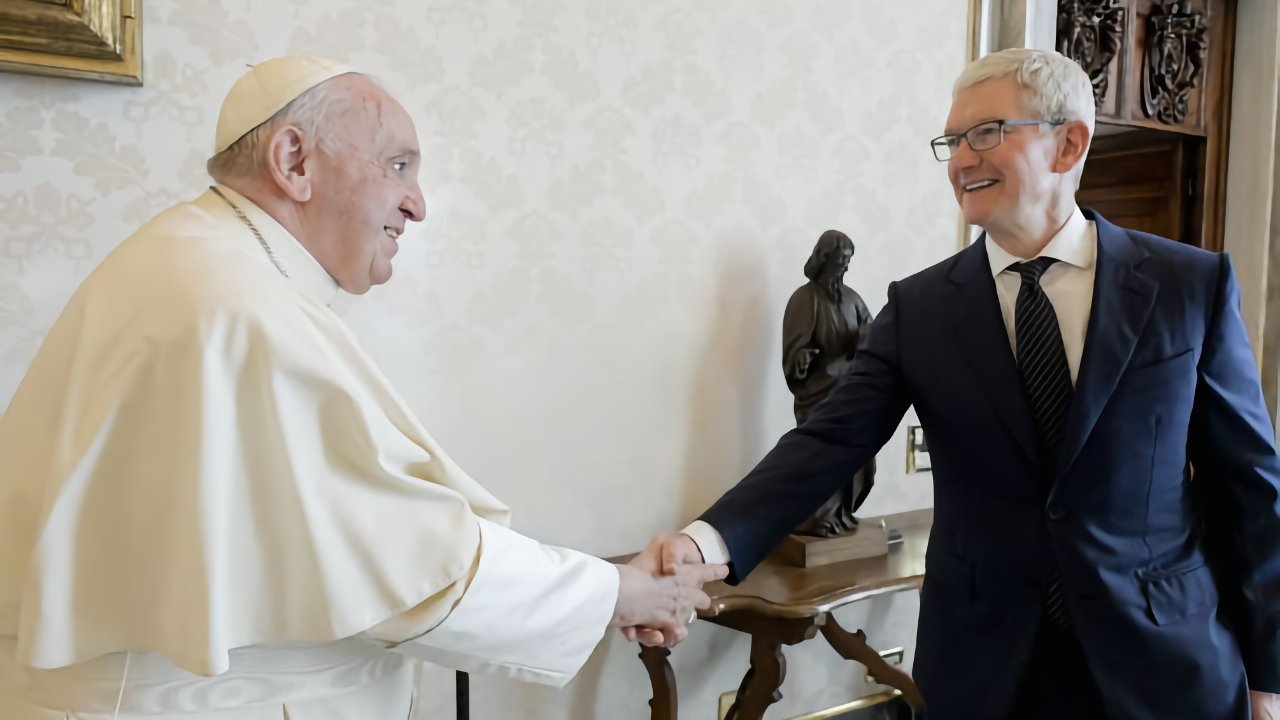 Pope Francis had a private meeting with Apple CEO Tim Cook, as the Apple executive European tour continues.
Cook's tour has so far seen him make unannounced stops in the UK, Germany, and in Italy where he was awarded an honorary degree. He has now visited Vatican City, where he has an audience with Pope Francis.
According to Reuters, Cook was listed on the Pope's daily audience list. However, as with his last audience in 2016, neither the Vatican nor Apple have released any details about what the two men discussed.
Pope Francis has famously warned against the dangers of becoming "a slave to your mobile phone." He also said in a 2015 Google Hangout that he did not know how to use a computer.
That same year, his visit to New York City prompted Apple to issue a notice to buyers that their preordered iPhone 6s might be delayed because of "traffic restrictions."
As yet, Cook has not commented publicly about his visit, but he has been consistently tweeting about each part of his tour to date, including a prior stop in Milan.
What an incredible week spending time with our teams across Europe and celebrating developers, students, and creators who are leaving their mark on the world. Grazie mille team Milan — Arrivederci! pic.twitter.com/zCumAio2bU

— Tim Cook (@tim_cook) September 30, 2022
He also spoke at the Federico II University of Naples, where he was given an honorary degree for international management and innovation.
"[Throughout] the centuries, this country has delivered breakthroughs in so many important fields," Cook said in a speech. "Daring to defy convention. Italian scientists, artists, mathematicians and engineers have propelled humanity into the future."