New App Store ad slots heavily promote gambling apps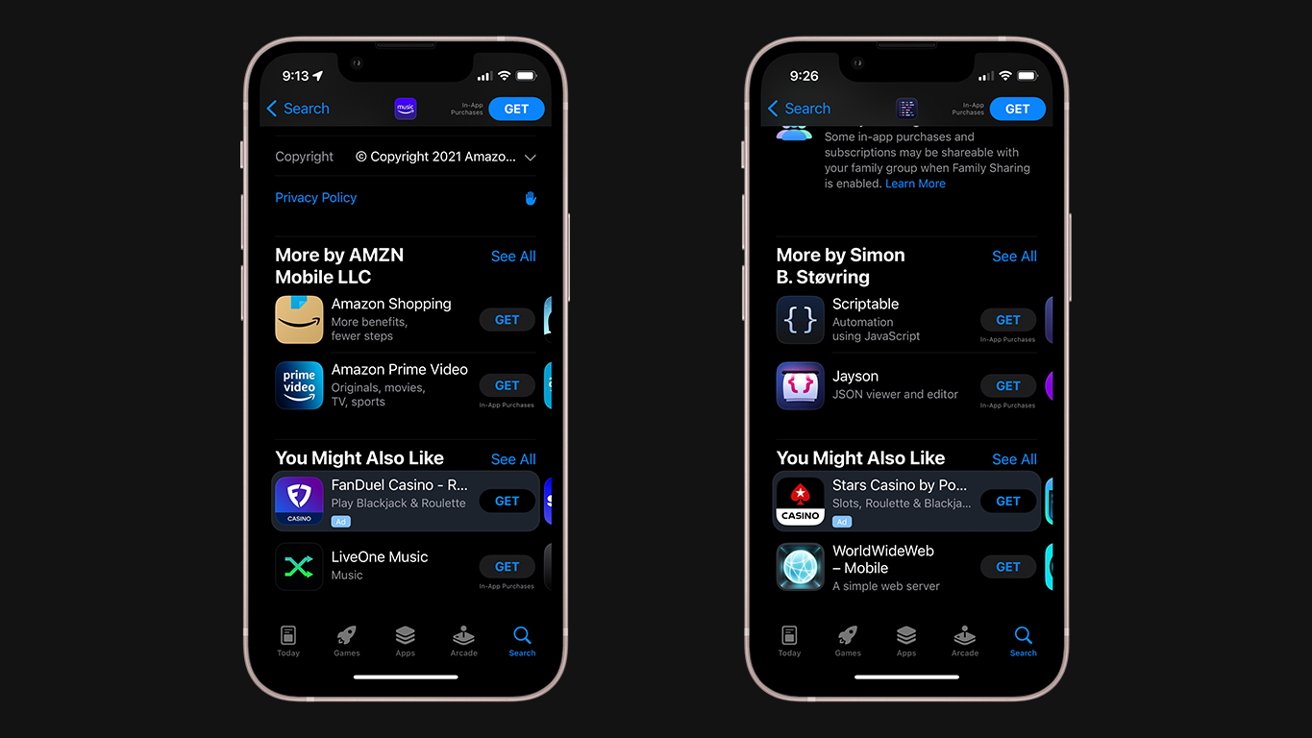 App developers have taken to Twitter to voice concerns that Apple's new App Store ad slots regularly feature gambling apps.
On Tuesday, developers began reporting that Apple's new ad spaces were frequently showing controversial gambling apps.
The new slots, which Apple began rolling out recently, appear in some searches and product pages under the header "You Might Also Like."
The frequency at which gambling ads are displayed seems to vary, with some reporting that many ads they see are skewed toward gambling. AppleInsider staffers were able to consistently locate such ads.
Simon Stovring, an app developer, reported that he'd found that gambling ads appeared on pages for his apps 30% of the time.
Gambling apps are highly controversial. The apps allow players to purchase digital currency and use it to gamble in casino-like games, including Blackjack, poker, roulette, and more. Many of these apps inform users that they can exchange winnings for cash via PayPal, Apple Pay, or prepaid debit cards.
According to complaints, many of these apps allegedly violate anti-gambling laws of at least 25 states.
There's also concern over how easy these apps are to use. At-risk individuals can — and often do — spend more money than they are able to afford.
Apple has been involved in a number of lawsuits related to digital gambling apps. Accusers claim that Apple operates as an "unlicensed casino," facilitating illegal gambling.
And, because Apple collects a 30% cut on each in-app purchase, many believe that Apple is profiting directly from illegal activity.