COVID iPhone delays won't destroy demand, but push it to 2023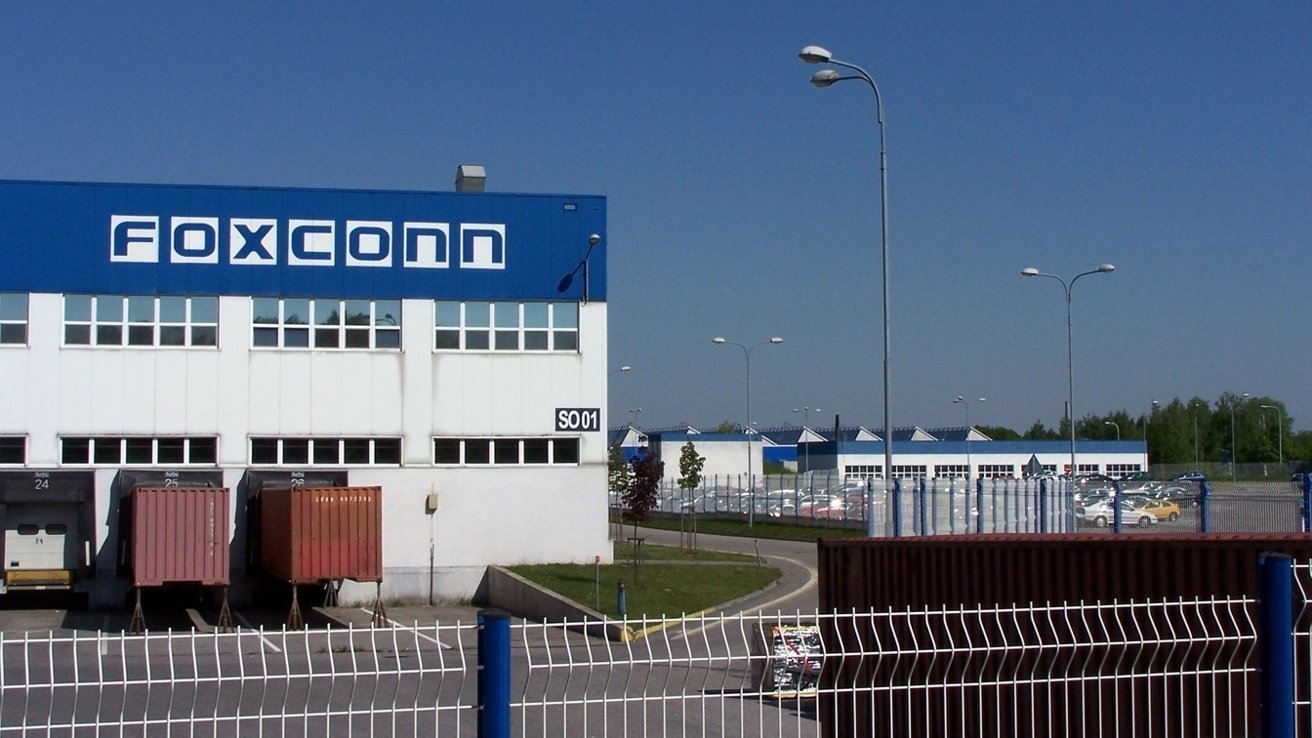 Apple's reduction in iPhone 14 production at Foxconn's Zhengzhou factory will hit revenue for the holiday quarter, says Morgan Stanley, but it also presents an opportunity for investors to "buy the dip."
The COVID-19 restrictions affecting the Zhengzhou factory, Apple's largest iPhone production facility, will reduce production of the product line for the immediate future. It's enough of an impact that Apple issued a press release on Sunday warning of reduced supplies but still high demand for its iPhone 14 Pro models.
In a note to investors seen by AppleInsider, Morgan Stanley offers that the situation isn't all that bad to those who've bought into the company. The events at the factory and its effects are still "fluid," but the analysts see it "as a deferral - not destruction - of demand."
With low target inventory of the iPhone 14 Pro and Pro Max and strong lead times, Morgan Stanley believes it "as a supply problem, not a demand problem." The issue is more a "deferral of iPhone demand" to a later time, instead of one that is being handled straight away.
As a result, the firm has reduced its revenue expectations for the quarter ending in December by $6 billion. However, $4.3 billion will "conservatively shift" to the following March quarter.
Investors may not believe as much in the deferment, with Morgan Stanley insisting "the Street will likely be overly conservative in assuming how much iPhone demand Apple could recoup in the March 23 quarter." Analysts say they would be "methodical buyers of the stock," given the current situation, but it would still require close monitoring of an ever-changing situation.
The note then recalls the initial stages of the COVID pandemic, with analysts cutting March quarter expectations by 5% to 8%, but then Apple outperformed the S&P by 10% to 20% in the following three to five months, beating consensus expectations. "We believe a similar setup could be at hand," the analysts offer.
Morgan Stanley's team covering Greater China hardware forecasts 43 million iPhone 14 Pro and Pro Max builds in the December quarter out of a total of 85 million iPhone builds. However, analysts assume that production for the two models is "effectively zero" for two weeks before returning November 21st, while Foxconn facilities in Shenzhen and Taiyuan will help to make up for lost time.
Overall, analysts feel Apple will see a net drop in shipments of 6 million for the quarter, bringing the quarter's production down to 78.5 million in total. With an assumption that 4 million units will shift to March, that quarter's figure has grown to 56.5 million iPhones.
December quarter revenue for Apple is now forecast by Morgan Stanley to be $123.4 billion, with a gross margin of 42.6% and an earnings per share of $1.96. These are down from $129.2 billion, 43%, and $2.11 respectively.
Morgan Stanley rates Apple as "overweight" with a price target of $175.