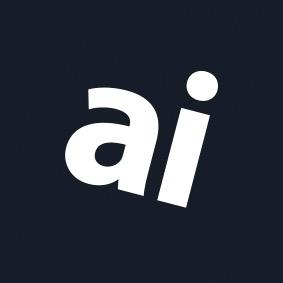 Why you can trust AppleInsider
Bluetti AC200Max Expandable Power Station review: maximum power and port selection at a price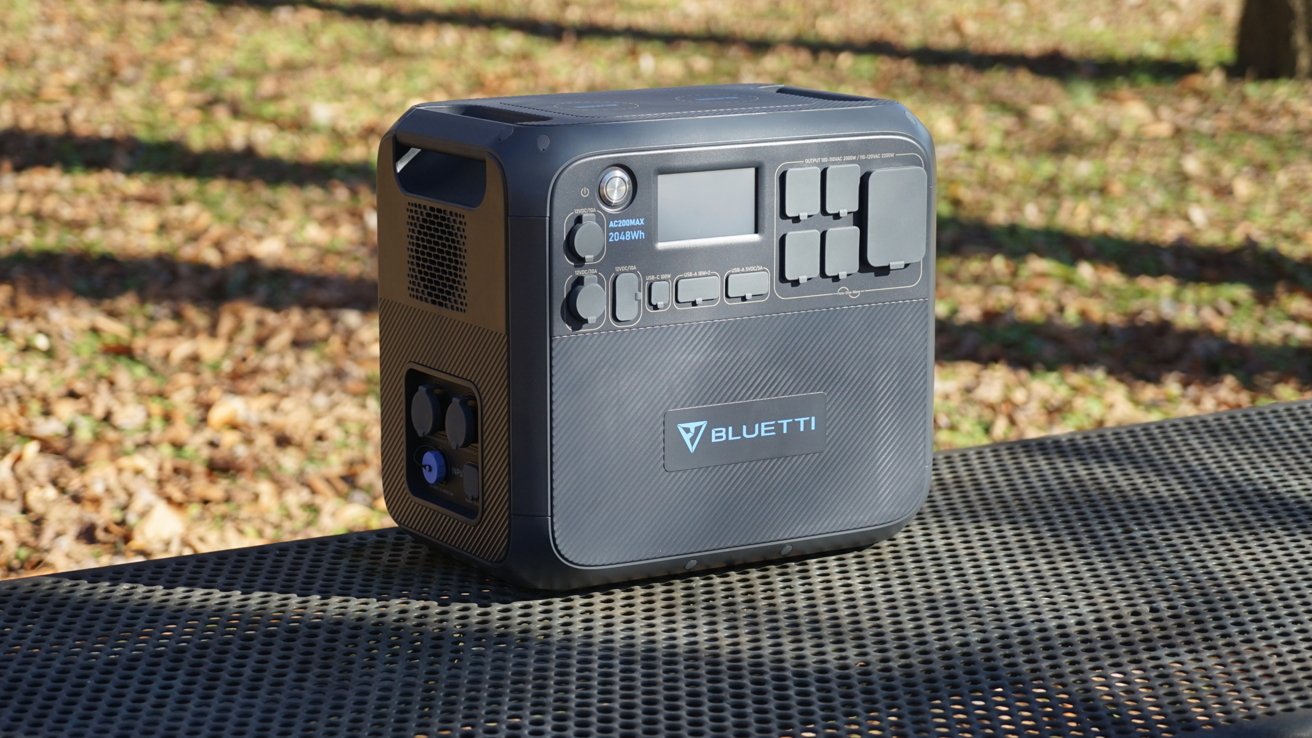 Bluetti AC200Max Expandable Power Station
4.0 / 5
---
The Bluetti AC200Max is an excellent 62-pound portable power station with 16 ports, a 2,048Wh capacity, 15W wireless charging pads, and a NEMA TT-30 outlet.
As far as medium-sized power stations go, the Bluetti AC200Max is at the top of its size class. Any bigger, and it would require wheels to get around.
This is the largest of the battery packs we've tested, and it is also the most versatile. There's no shortage of ports, output power, or charging.
But, at $1,700, it isn't for the casual user. It is a heavy-duty premium option for those expecting extended power outages or planning long-term outdoor excursions.
Bluetti AC200Max features and design
The Bluetti is a large power station at 16.5 inches by 11 inches by 15.2 inches. It weighs a hefty 62 pounds and can be carried by handles on either side.
The size and weight are thanks to the high 2,048Wh capacity. That's double the EcoFlow battery we reviewed at about a $700 premium.
Like other power stations of its kind, it isn't waterproof. It shouldn't be used in wet environments or rain.
Ports and display
Nearly all of the interface points are on the front of the station. The display is a touch screen that offers control over where power is allocated and provides information on charge and discharge rates.
Users can control settings and view faults from the display. A large ring in the center shows the remaining battery level.
There are two charging pads on the top that can wirelessly charge devices at 15W. The pads aren't magnetic, but iPhones play the MagSafe charging animation when connected.
The ports on the side of the unit are for battery expansion packs and charging inputs. Users can attach up to two Bluetti battery expansion packs, charge from a 120W source using a car charger plug, or charge from the 500W power supply.
The front of the unit has 14 total ports and outlets. They are split between AC and DC power supplies, controlled by the touch-screen display.
A large button is used to power the entire unit on or off. When on, a green ring is illuminated around the button.
Starting from the left, there's a 120W car charger output, 360W Super DC output, two 120W DC 5521 outputs, a 100W USB-C PD 3.0 port, two 18W USB-A ports, two 15W USB-A ports, four grounded AC outlets, and a NEMA TT-30 outlet.
The outlets are mostly self-explanatory, like the DC outputs being used for certain lighting rigs. USB charging ports can be used for fast charging a 14-inch MacBook Pro from the 100W port.
There are two unique outlets on the Bluetti AC200Max — the NEMA TT-30 and the Super DC. These outlets are generally associated with heavy-duty AC equipment or RVs.
Using the Bluetti AC200Max
Like other medium-sized power stations, the Bluetti is great for backup power during emergencies or extended stays away from reliable power sources. It is very large and heavy, so, it would fit in better on a weekend camping trip rather than a daytime picnic.
The massive 2,048Wh capacity makes this an excellent power station for use during power outages. It can run a 150W refrigerator for 10 hours or keep a 10W light on for over 150 hours.
High-wattage loads will drain the battery much faster. Even at this large capacity, something like an electric grill or air conditioning will drain the battery in an hour or so.
The large size does come with some tradeoffs. It takes about six hours to recharge the battery fully when using the included 400W power supply. Combine the power supply with solar panels to get up to 1300W of input, which charges the battery in just two hours.
The Bluetti AC200Max does support passthrough charging, but Bluetti does not recommend using it as an uninterruptible power supply. It also does not support 240V Split Phase Bonding, even when chained with another power station.
We can't see ourselves lugging this large battery to every outdoor space — there are smaller batteries purpose-built for that. However, we believe this is an excellent choice for the weekend camper or RV enthusiast.
The touch-screen isn't great in certain lighting, and you'll have to get on eye level to make it out clearly. It is easy to use, but perhaps dedicated hardware buttons for controlling power supplies would have been better.
The Bluetti app
There is an app for connecting to the Bluetti AC200Max. It is very simple but gives users some control without needing to interact with the on-device display.
Bluetooth pairing is nearly instant at first launch. When the app is opened for the first time, with the battery powered on nearby, it shows up in the device list automatically.
Tap on the battery to view its current status and access controls. It will show its charge and discharge rates and allow users to turn AC and DC sources on or off.
Should you buy the Bluetti AC200Max
There's a lot to like about the Bluetti AC200Max. It has plenty of ports and capacity, so keeping some lights on and devices charged during a blackout won't be a problem.
Campers and RV owners might find the Bluetti AC200Max especially useful, thanks to dedicated RV-specific outlets. Casual users might not find as many immediate use cases beyond emergency situations.
The Bluetti AC200Max lands in a bit of an awkward spot for consumers. It has a large capacity but falls short of being a whole-home backup solution. It is also too big to take just anywhere.
Customers looking for a power station that will be handy in blackouts or other emergencies will find the Bluetti AC200Max useful. However, there might be better purpose-built batteries elsewhere for non-RV owners.
Bluetti AC200Max Pros
Easy single-button operation, touch-screen
Wide variety of outputs including 15W wireless pads
High capacity at a decent price compared to smaller models
Dedicated RV outlets
Bluetti AC200Max Cons
More enthusiast-driven feature set might drive customers elsewhere
Big, heavy
No built-in storage for cables
Abundance of USB-A ports in 2022 isn't ideal
Rating: 4 out of 5
This is an excellent power station, and we'd award it 5 out of 5 if we were writing for RV enthusiasts alone. However, there may be better options for more casual users in the broader market.
The Bluetti AC200Max is a high-priced, large power station that may be more than most people need. So, we award it a 4 out of 5 for excellent design, build, and capacity, but not quite being for everyone.
Where to buy the Bluetti AC200Max
Normally, you'd get the Bluetti AC200Max Expandable Power Station for $1,699 directly from the Bluetti website. Instead, it's only $1,499 thanks to a Black Friday discount that ends on November 30.
There is also a limited-time sale for the Bluetti AC200Max on Amazon at the time of publication. Get it for $1,499 on Amazon with the on-page coupon.