Apple Store crash victims sue Apple over '100% preventable' crash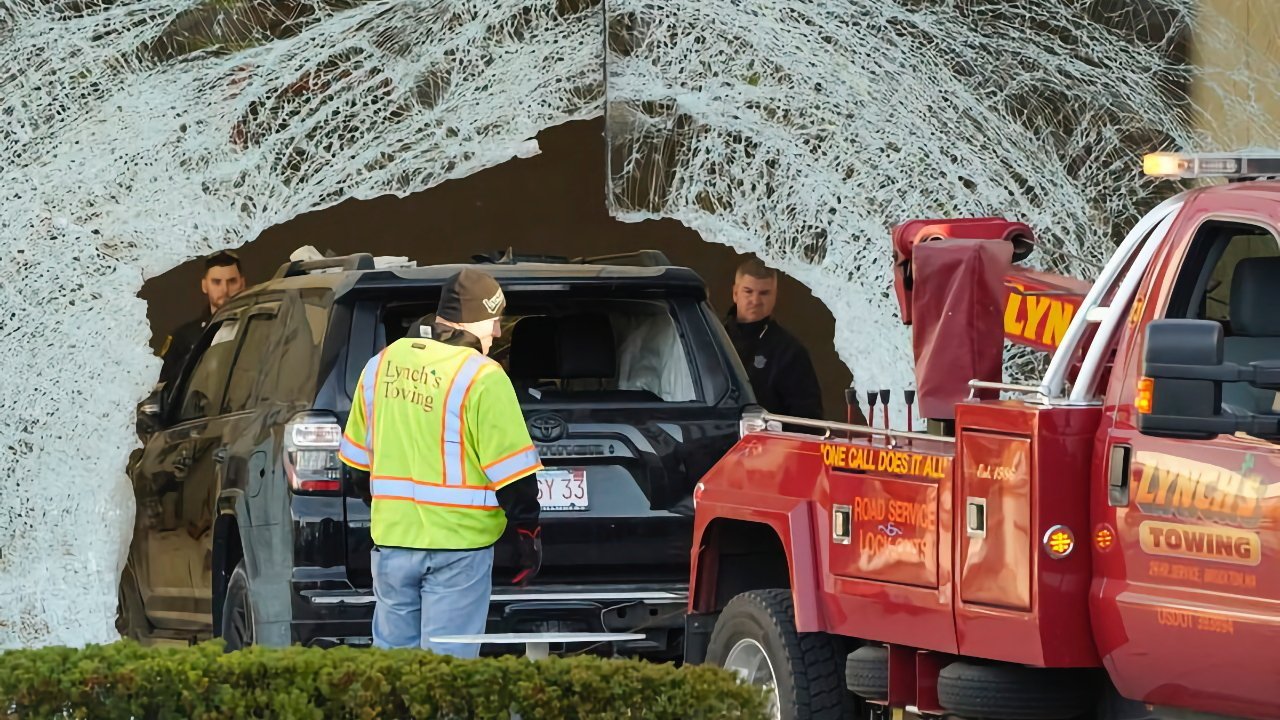 Apple, the shopping center developers, and the driver responsible for the destruction at the Apple Derby Street store in Hingham, Massachusetts, are all being sued by a coalition of victims, all saying that not enough was done to prevent the incident.
According to the Boston Herald, an unspecified number of the victims are suing Apple and others. Sheff & Cook lawyer Doug Shef told journalists that he is representing "several" victims.
"Our experts tell us that this catastrophe was 100% preventable," Shef said. "They simply needed to place a few barriers or bollards between the parking lot traffic, which was busy holiday traffic, and the public."
The driver skipped a curb and drove about 30 feet from the road to the front window of the Apple Store. It's not clear how fast the driver was going, and he has claimed that his foot was stuck on the gas, causing the accident.
Claiming that "storefront crashes occur thousands of times per year," Sheff said that 46% of those resulted in injuries, 8% included fatalities.
"We want to right a wrong that exists," Sheff continued. Rather than suing for any specific sum, he said that the victims would "like to see more of a clarification of these kinds of safety devices and, of course, to make these families whole."
Neither Apple nor the shopping mall's owner WS Development have commented.