The best New York subway apps for iPhone and iPad in 2022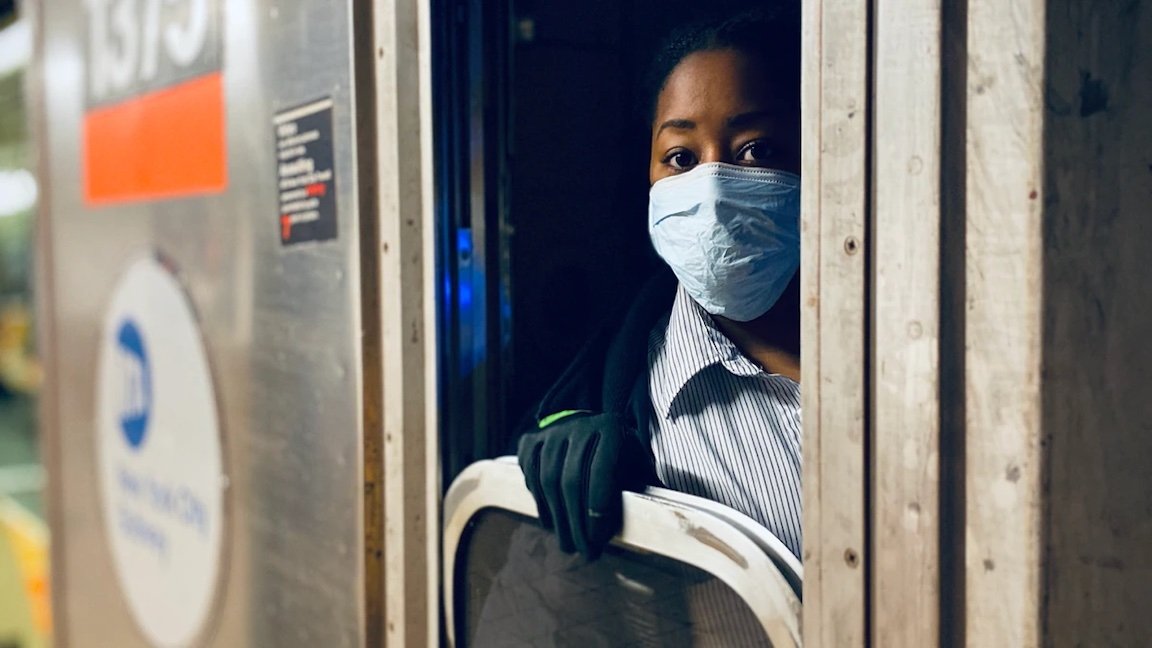 When it comes to visiting the Big Apple, hitting the trains is essentially unavoidable. With your iPhone and the appropriate App, it's easy to figure it out.
In this article, we downloaded and tested two prominent NYC Subway Apps and compared them to Maps. There was a clear winner.
New York Subway MTA App
If you're in NYC for a few days, paying for the app doesn't make much sense. Save your money for that much-needed six-dollar cappuccino to survive your commute.
The free version is laden with advertisements that pop up every two seconds. When the wind's blowing, chilling the sweat that has collected underneath your coat and you're jostled in a sea of commuters, X-ing out of adverts is a frustration no one needs.
In addition, the New York Subway MTA App is not so user-friendly, as the map interface itself looks like one of the old, paper maps your dad used to bring out in the prehistoric era of no technology. Nab a screenshot of the NYC Subway Map from Google images and it will do you just as much good.
The New York Subway MTA App will run on any iPhone running iOS 14 or newer, and it is a 72 megabyte download. It costs $25.99 for a one time purchase. Alternatively, there are $9.99 yearly, or 3.99 monthly subscriptions. There is a free version available (with ads).
New York City Subway App
This App is slightly worse than the New York City MTA App, and with obtrusive Google Chrome ads that are difficult to click away. The clincher, however, is that the app does not provide maintenance or track closure updates— a big issue when traveling in ever-changing NYC. You'll find your time wasted and legs burning as you are rerouted time and time again.
The New York Subway App will run on any iPhone running iOS 13 or newer, and it is a 21.4 megabyte download. There is a free version available (with ads).
Apple Maps
The archaic layouts of both the New York City MTA App and New York City Subway App will have you itching for the uninstall button for both. But, Apple's got you covered.
The best kind of apps are free, work seamlessly, and serve you without being a distraction. When it comes to Apple Maps, this rings true.
The user interface is crisp and clear. A blue dot indicates your location, and after filling in your destination, Maps will fetch the fastest route to get you there from your exact location, not the nearest station. This is helpful, say, if you're in the middle of Central Park and don't know the location of the station closest to you.
The New York Subway MTA App and New York City Subway App, however, will not direct you out of the jungle in real-time. For directionally-challenged individuals, Apple Maps is your best bet.
In addition, Apple Maps lets you pick from various modes of transport: driving, walking, transit (bus/metro), cycling, ride share, and more. If it's rush hour and you don't feel like sardine-ing yourself in the train next to some guy eating his pungent tuna and egg sandwich, you can weigh whether walking a quarter mile to your destination is really that awful after all.
Clicking on transit, the app will show you the closest metro entry points, tell you the lines necessary to get to your destination, and will give you an ETA.
An additional benefit to using Apple Maps is that the apps talk to each other. Choose ride share, and Lyft will automatically be conjured. If you want to see pictures of the station, scroll down to find photos and reviews, powered by Yelp.
This is extremely helpful if you're wondering if the pizza joint you've selected is indeed the best pizza in the city.
Apple Maps will run on any iPhone running iOS 10 or newer. Apple Maps is entirely free.
Be warned: Apple Maps and Google Maps are not the same. After trying Google Maps, three blocks in, you'll probably realize you've been walking in the wrong direction. Not so fun when it's pouring rain and you're late for a business meeting.
Being subjected to the external chaos of the city is unavoidable. Avoiding internal chaos and spiked cortisol — that's up to you. On your next trip to NYC, go easy on yourself and download Apple Maps for the most user-friendly, efficient, and completely free experience.