New Pixelmator Pro update adds limited video editing tools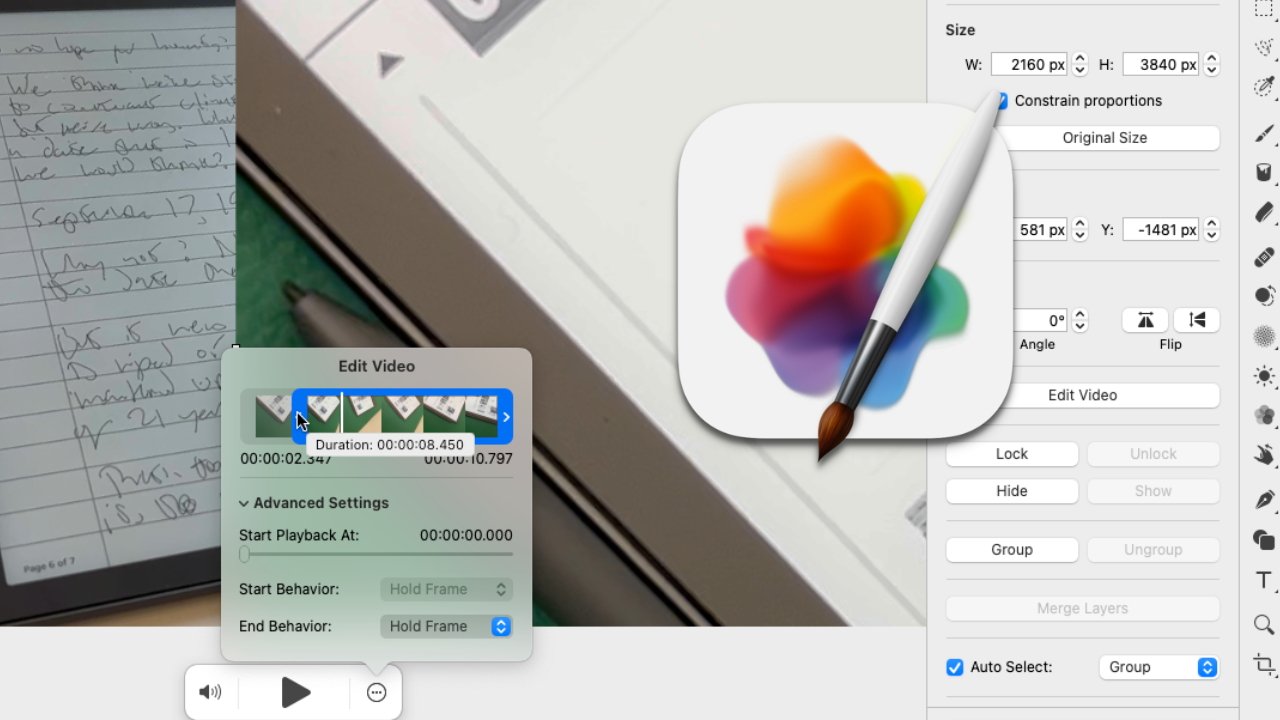 An update on Tuesday to Mac image editing app Pixelmator Pro adds the ability to import, edit, and export video using all of its existing photo tools.
The latest update to Pixelmator Pro concentrates on adding video editing features to the longstanding Mac image editor. The new Pixelmator Pro 3.2, known as Lumiere, is a major update that lets the app be used to create videos, GIFs, and animated movies.
"With the addition of video editing features in Pixelmator Pro, making quick edits to videos has never been easier," Simonas Bastys, lead developer at the Pixelmator Team, said. "Users can make all the most important edits - trim and crop videos, adjust their colors, combine them with text, images, and shapes, apply masks, and do much more - without ever leaving Pixelmator Pro."
Pixelmator Pro won't replace non-linear video editing (NLE) tools such as Final Cut Pro, DaVinci Resolve, or Adobe Premiere. Rather than being where a user has a timeline in which they build up sequences of videos, Pixelmator Pro effectively lets an editor prepare a clip to use in an NLE.
Video in MP4 or QuickTime format can now be imported exactly as an image is. Once on the Pixelmator Pro canvas, it can be cropped, rotated, and so on.
All of the image-editing features of the app, including clipping masks and multiple layers, can be used with video — and video can be combined with images.
Finished clips can then be exported in many different formats, including Apple ProRes, PNG, and GIF.
The new update also comes with video templates, plus it can open and edit Live Photos. It's also now added the ability to export files in Motion 5 format, Apple's animation app for video editors.
This is not Pixelmator Pro's first time adding features to help video editors. In April 2021, the then Pixelmator Pro 2.0.8 added custom LUTs (Look Up Tables) for video work.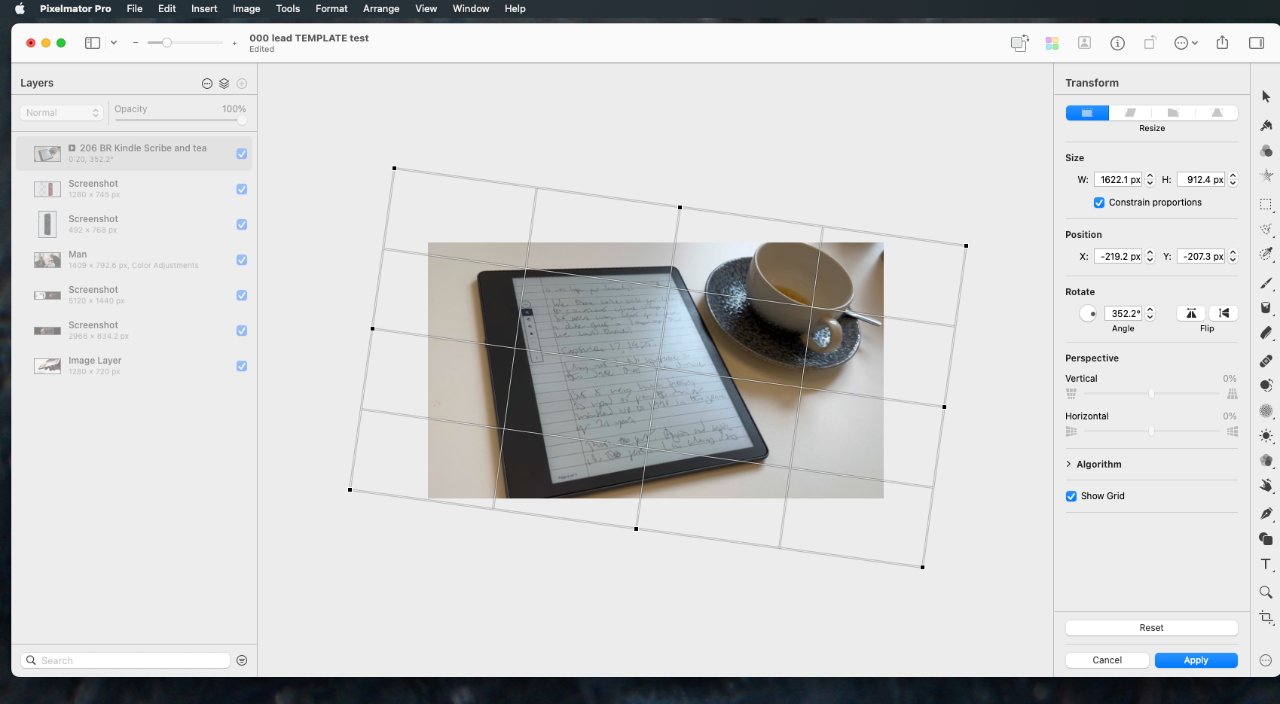 In that case, video editors would save a single frame of their work, import that into Pixelmator Pro and make all the color adjustments they need. Those adjustments could then all be saved as a LUT, which editors like Final Cut Pro can open, and apply to any footage.
Pixelmator Pro is available in the Mac App Store where it normally costs for $39.99. There's a special discount to mark the launch of the new version, however, which means it will be available for $19.99 for a short time.
It remains a free update for existing users.