Apple will hike nearly every battery replacement cost in March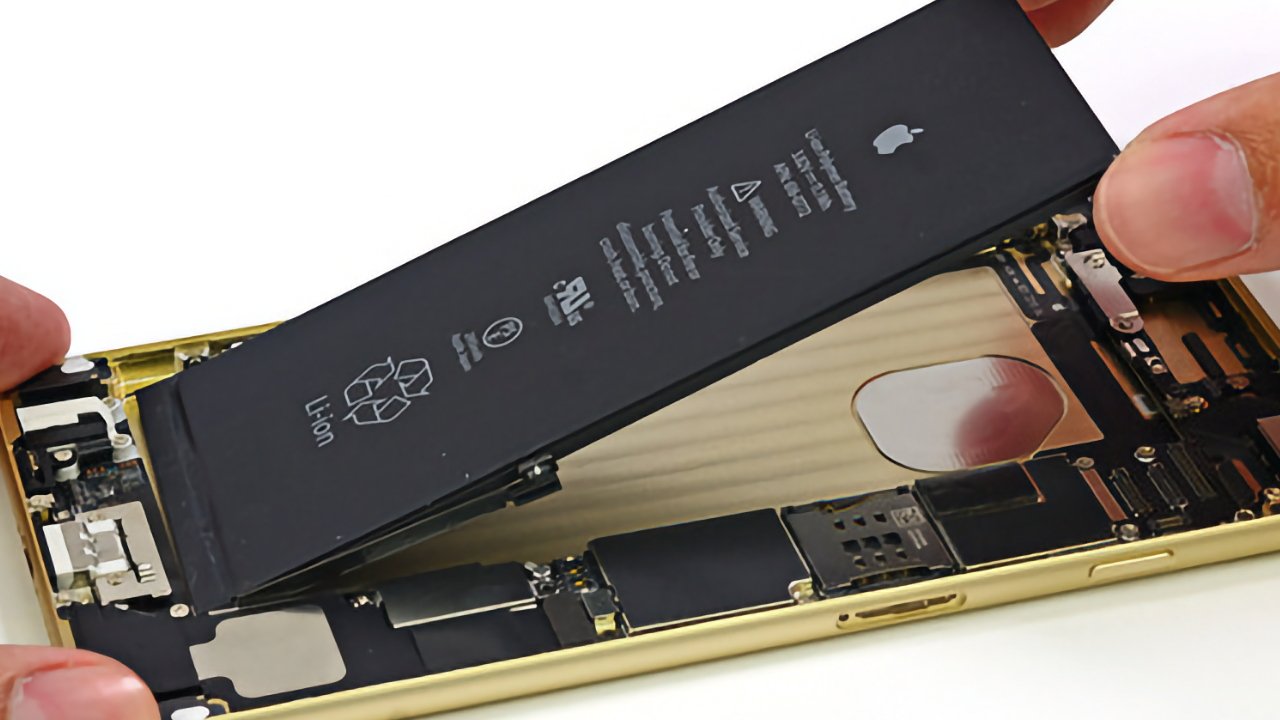 The cost of replacing the battery in most of Apple's products will climb by between $20 and $50 starting on March 1, 2023.
When Apple introduced the iPhone 14 range in September 2022, it also raised the price of replacing the battery from $69 to $99. Now, it's keeping that $99 for the current models, but raising the price for all older ones.
The new increase does not affect users with AppleCare+, or ones whose iPhones are still under warranty. However, Apple's page for estimating the cost of battery replacement says all other prices are changing.
"The current out-of-warranty battery service fee will apply until the end of February 2023," says Apple. "Effective March 1, 2023, the out-of-warranty battery service fee will be increased by $20 for all iPhone models prior to iPhone 14."
For all supported iPhones with a home button, that means the cost will rise from $49 to $69. The oldest model Apple will replace a battery for is the iPhone 5.
Price rise applies to Macs and iPads too
From the same date, Apple is increasing the cost of replacing a MacBook battery by even more. The MacBook Air cost rises by $30, while the MacBook Pro and MacBook fee rises $50.
MacBook Air was $129, will be $159
MacBook Pro was $199, will be $249
MacBook (2016, 2017) was $199, will be $249
Replacing the battery in a regular iPad will remain at its current price — ranging from $99 to $199 depending on model.
The current 6th-generation 12.9-inch iPad Pro will also remain at its present price of $179 for a battery replacement. Similarly, the cost for the current 4th generation 11-inch iPad Pro will stay at $149.
But Apple is adding $20 to all other models, raising the cost of the battery replacement from $99 to $119:
12.9-inch iPad Pro (5th generation or earlier)
11-inch iPad Pro (3rd generation or earlier)
10.5-inch iPad Pro
9.7-inch iPad Pro
iPad mini (6th generation or earlier)
iPad Air (5th generation or earlier)
It appears that prices are being increased worldwide, with similar rises in local currencies.
AppleInsider will be covering the 2023 Consumer Electronics Show in person on January 2 through January 8 where we're expecting Wi-Fi 6e devices, HomeKit, Apple accessories, 8K monitors and more. Keep up with our coverage by downloading the AppleInsider app, and follow us on YouTube, Twitter @appleinsider and Facebook for live, late-breaking coverage. You can also check out our official Instagram account for exclusive photos throughout the event.