Apple TV+ 'Truth Be Told' gets season three trailer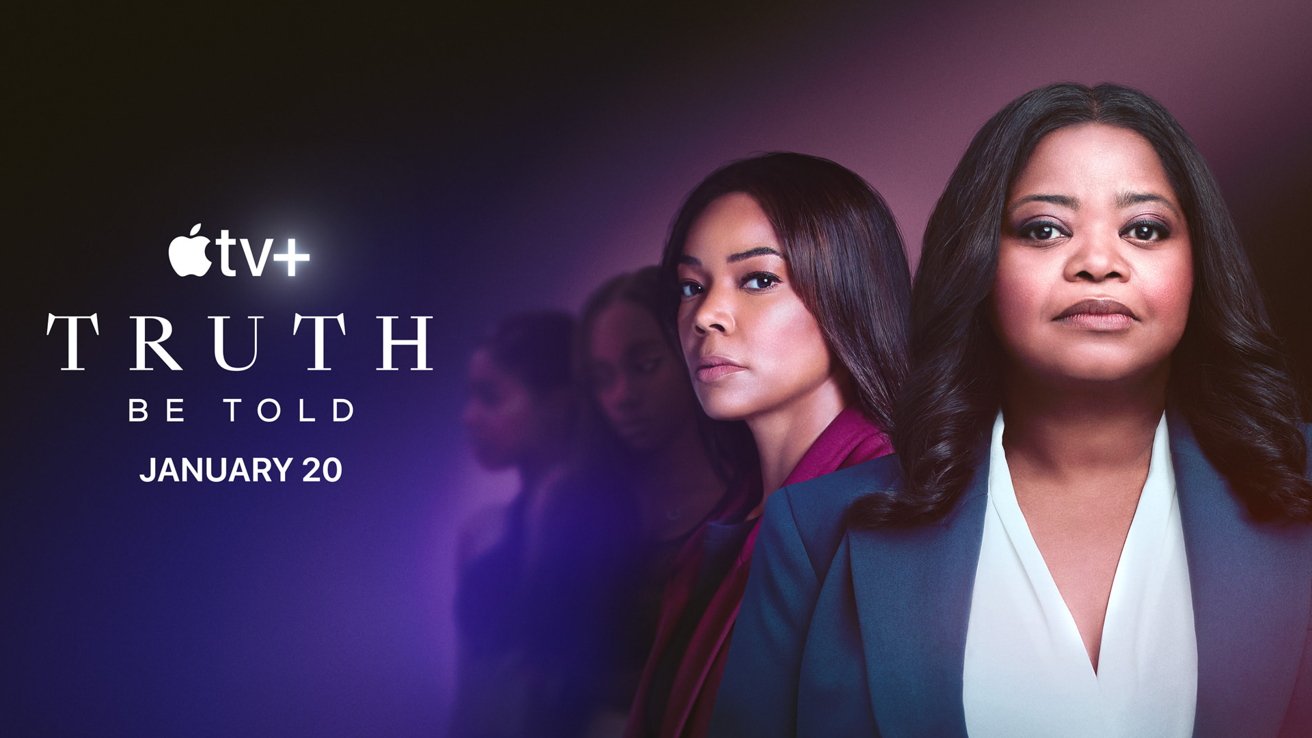 Season three of "Truth Be Told" premieres on January 20 on Apple TV+, and the first official trailer shows the character tackling a series of missing person cases.
The anthology series has a core set of cast members, including the main character played by Octavia Spencer. However, since each season focuses on a new investigation, there is a rotation of new stars that join the show when a new season begins.
Season 3 gains Gabrielle Union as a school principal. The main character, frustrated by the lack of media attention for several young missing Black girls, teams with an unorthodox principal to keep the victims' names in the public eye, while chasing down leads to a suspected sex trafficking ring that may have ensnared them.
"Truth Be Told" is based on a novel called "While You Were Sleeping" by Kathleen Barber, which focuses on America's obsession with true crime podcasts and the consequences of pursuing justice on the public stage.
Spencer's character is a podcaster who wants to pursue the truth at all costs, and in season one she had to come to terms with the fact that she may have put the wrong man behind bars. Season two has Spencer starring alongside Kate Hudson as she investigates a new tragic incident.
Customers can subscribe to Apple TV+ for $6.99 per month or via any tier of the Apple One subscription bundle. The first two seasons of "Truth Be Told" are available to stream now, and season 3 premieres on January 20.