Apple opens up Podcasts Subscriptions to publishers on rival services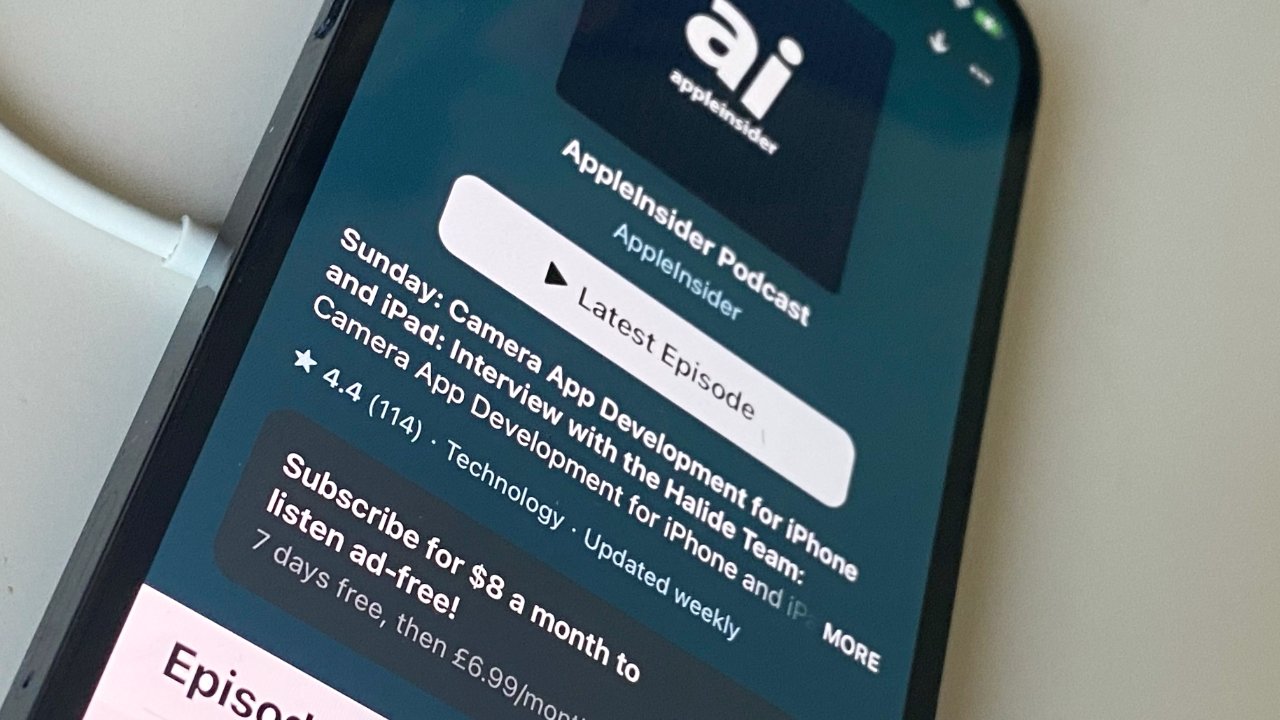 Podcast producers on certain popular platforms can now have an Apple Podcasts Subscriptions version created automatically through Delegated Delivery.
Apple's Podcast Subscriptions service went live in June 2021, and by August 2022, the company was claiming that paid subscriptions had risen 300%. Significantly, Apple did not say how many subscribers this represented, nor would it give a precise figure of how many podcasts had joined its new membership service.
However, Apple did report that over a quarter of the top 100 shows listed in its the "Top Shows" chart provide a subscription option.
Now Apple is aiming to increase its reach, and its income, by removing one of the barriers to producing podcasts for subscribers. Previously, if producers wanted to post their episodes on multiple platforms, they could reach almost all of them with one system.
The one holdout was Apple, which until today required users to separately upload their audio files to the Apple Podcasts Subscriptions service.
Today, though, Apple has launched Delegated Delivery. Producers still have to sign up to the Apple Podcasters Program, but once they do, they can now nominate alternative platforms as host services.
It means that producers who use other podcast platforms can have their shows automatically appear in Apple's service as well. Once they have specified an alternative host within Apple's settings, anything published to that host can be posted to Apple without further effort.
At launch, Apple's Delegated Delivery supports four such rival hosting services:
Bluberry
Libsyn
Omny Studio
RSS.com
"The automated process makes it incredibly simple for podcasters to publish their premium shows and episodes to Apple Podcasts as part of their standard publishing process," said Todd Cochrane, CEO of Bluberry Podcasting.
"We've built our business on supporting creators and making it easier for them to share their work across more platforms," said Libsyn President and Chief Product Officer John W. Gibbons, "and we're thrilled to be collaborating with Apple, the pioneering platform of the podcast industry, with the availability of Apple Podcasts Subscriptions."
More providers, including ART19, Buzzsprout and most significantly Acast, will reportedly support Apple Podcast Subscriptions later in 2023.