Businesses can now customize their Apple Maps info & more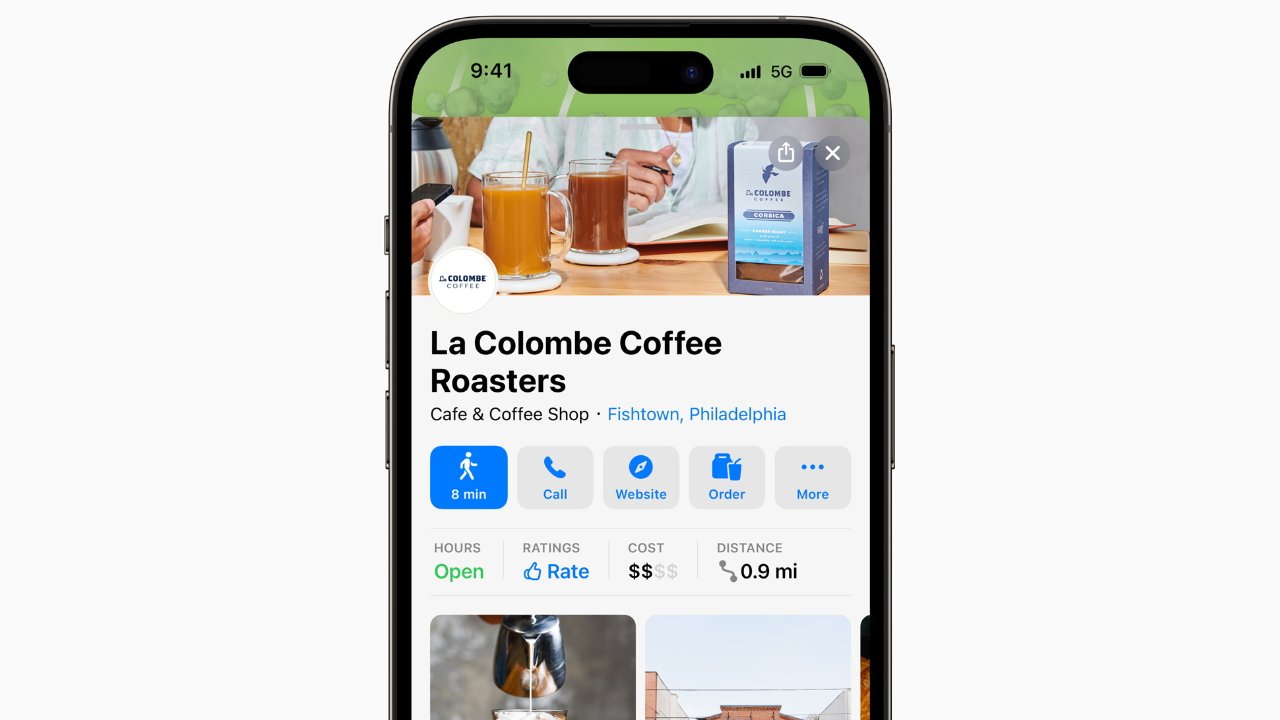 With Apple Business Connect, businesses can now specify what information gets shown about them across all of Apple's services, ranging from Apple Maps to Siri.
While incorrect routes and misplaced points of interest were the headline failures of Apple Maps when it launched, there was another. Back at the start in 2012, it was also possible for businesses to have the wrong label details on the map.
Apple Maps has developed into at least a strong rival to Google Maps in the years since, but now Apple has finally launched a way for companies to decide their labels for themselves. They can obviously correct any errors, but they can also choose what information they think is most important for their customers.
They do this with the new Apple Business Connect, which at the same time allows them to edit or create details that will be shown on Messages, in Apple Wallet, spoken by Siri, and more.
"We created Business Connect to provide Apple users around the world with the most accurate information for places to eat, shop, travel, and more," Eddy Cue, Apple's senior vice president of Services, said in a statement. "Apple Business Connect gives every business owner the tools they need to connect with customers more directly, and take more control over the way billions of people see and engage with their products and services every day."
The new Apple Business Connect also lets companies add and change photos or graphics like logos. "Showcases, a new feature in the place card," says Apple, "helps businesses present customers with offers and incentives, like seasonal menu items, product discounts, and more."
That Showcases feature is officially available in the US today, "and will be available to businesses globally in the coming weeks."
To ensure that only the rightful owner of a business can alter its displayed details, Apple requires users to first log in via specific link. They then enter their Apple ID, and Apple undertakes an unspecified verification process.
Following successful verification, businesses will then be able to log in to make any changes they need. At time of writing, the initial Apple ID stage of verification service is still rolling out and doesn't appear to be working yet.