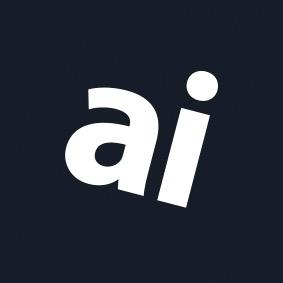 Why you can trust AppleInsider
Fuel 4-in-1 Power Station review: Small footprint, big capabilities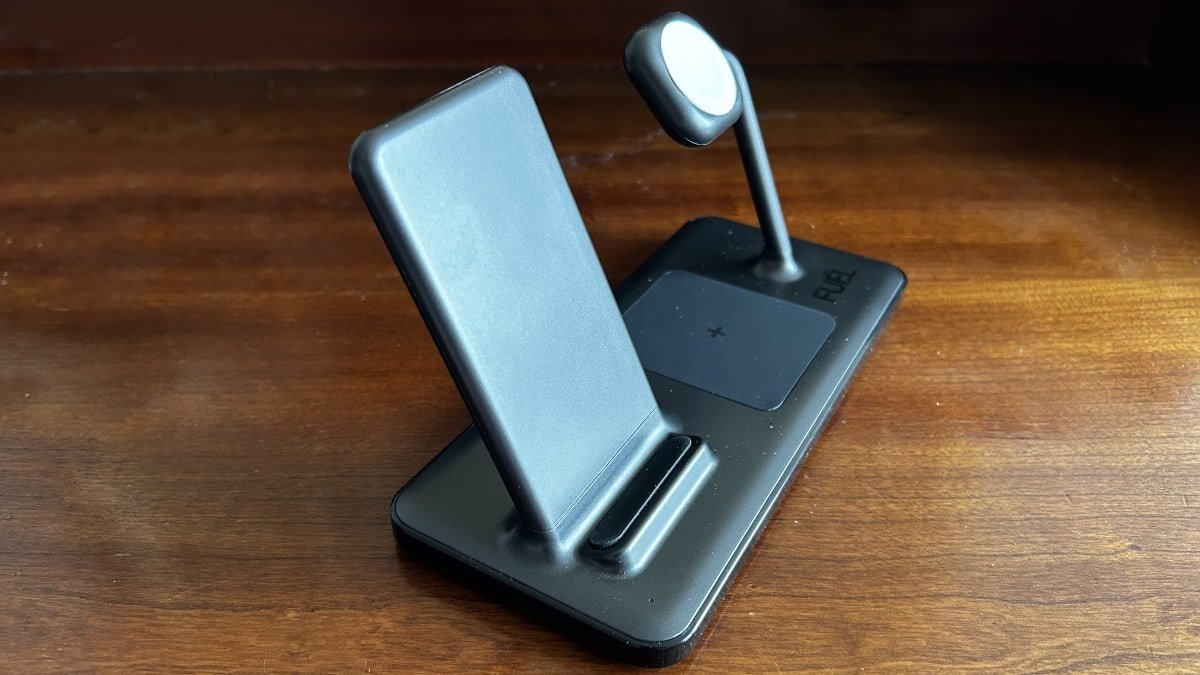 Case-Mate Fuel 4-in-1 Power Station
4.0 / 5
---
The Fuel 4-in-1 Power Station from Case-Mate can simultaneously recharge an iPhone, Apple Watch, AirPods, and a fourth device in an all-in-one charging system.
Made with recycled materials, the power station has wireless power options for three Apple devices, and it also includes a USB-C port to charge an additional device. It works with Qi-compatible products at up to 15W of power.
Fuel 4-in-1 Power Station - Specifications
The iPhone stand has a max output of 15W, though iPhones are limited to 7.5W under Qi without MagSafe, while the AirPods and Apple Watch pads produce 10W and 5W, respectively. The USB-C PD 3.0 port has a maximum output of 20W.
There are charging indicators on the power station that light up when a device is charging, with an amber color used when it detects metal objects such as keys or coins. Fuel recommends removing the object and aligning the iPhone on the charger to ensure regular operation.
Fuel 4-in-1 Power Station - Usage
The power station doesn't have a large footprint, so it should be able to fit on most desks and side tables. It measures just under eight inches in length, 3.5 inches in width, and just under 0.5 inches for height.
The charging slot for the iPhone is purely Qi and doesn't have any magnets for MagSafe iPhones — it just leans there. Like most 15W chargers, it can recharge an iPhone 14 from 0% to 100% in about two hours.
For charging other devices, AirPods Pro reached 100% in roughly two and a half hours, and 3.5 hours for an Apple Watch Series 7. The USB-C port offers more power and cuts the Apple Watch charging time down to about two hours using Apple's USB-C fast charging cable.
A DC cable with a barrel connector powers the Fuel 4-in-1, which isn't ideal since it has limited usage. We can't think of any other product like this one, with that type of input port. In an age of high-power USB-C, this isn't fabulous.
That said, it's a nice power station, overall, and a good competitor for similar products at its price point. For example, a cursory web search surfaced other 4-in-1 chargers.
We found some that were around $100, and others as high as $180, and they were from well-known brands. Case-Mate is such a brand, and the Fuel power station is a fine addition to their collection.
Adding magnets to the iPhone and AirPods charging components would have been nice, because a wayward pet or child could easily knock devices loose. This reviewer's house has neither of those, however, so that particular situation wasn't available for testing.
Fuel 4-in-1 Power Station - Pros
Nice design
Every charging pad is fully powered for Apple devices
Foreign object detection
Fuel 4-in-1 Power Station - Cons
DC connector with barrel connector, versus USB-C
MagSafe-like magnets would be nice
Rating: 4 out of 5
Pricing & Availability
The Fuel 4-in-1 Power Station is available from Case-Mate for $150.