Why the new Mac mini is the perfect home & family computer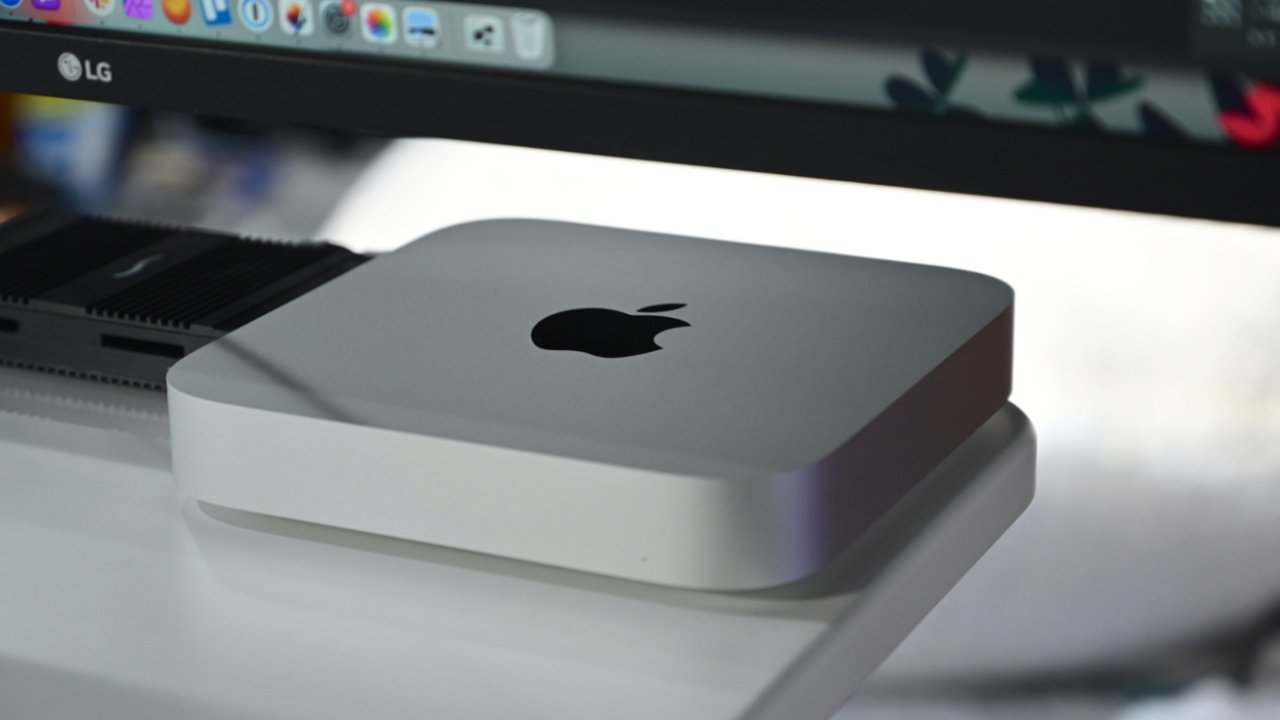 The just-released Mac mini looks unexciting from the exterior with its years-old design — but don't let that fool you. This unassuming Mac is a steal with surprising performance.
It's hard to complain much about the updated Mac mini. Apple delivered not one — but two versions — with either the M2 or the M2 Pro on the inside. The new version of the headless Mac comes with more powerful silicon, and a lower price tag to boot.
Apple dropped the Mac mini price on the entry-level model from $699 to $599, getting you an M2-equipped Mac mini with 8GB of ram and 256GB of SSD storage. On the education store, the price drops further to only $499.
Depending on your needs, the Mac mini may be the desktop Mac to own. Let's compare it to the iMac and the Mac Studio, ignoring the Mac Pro as it's in a league of its own.
M2 Mac mini compared to the 24-inch iMac with Apple Silicon
Apple's 24-inch iMac is tempting as an all-in-one design that includes everything you need from the keyboard and mouse to the display. If you can compromise on the accessories, Mac mini can be far more power for the price.
You could opt for the entry-level 24-inch iMac that runs you $1,300 with an 8-core M1 with a 7-core GPU or for less than $600, you can have an 8-core M2 with a 10-core GPU. Less than half the price with better performance.
Alternatively, you could spend the same $1,300 but get a 10-core M2 Pro Mac mini that comes with a 16-core GPU and double the memory and storage.
If you can source your own monitor and peripherals, or already have ones you like, the new Mac mini is incredible value.
Exclusive Deals Through AppleInsider
M2 Mac mini compared to Mac Studio
In the initial batch of M2 Mac mini reviews the performance was so solid some had already dubbed it the "Mac Studio Junior" and it's easy to see why.
The Mac Studio can absolutely be outfitted to be more powerful than the highest-end Mac mini. But, if you were looking at an entry-level Mac Studio a week ago, the Mac mini with M2 Pro processor may be a better choice.
Recent benchmarks have shown that the 12-core M2 Pro outpaces the 10-core M1 Max. That means you can pick up the new 10-core M2 Pro Mac Mini for $1,300 while the M1 Max Mac Studio starts at $2000 — a $700 savings with similar performance.
Spending another $300 gets you a 12-core M2 Pro Mac mini, still a $400 savings and now better performance. Mac Studio has more ports, but if you're comfortable with Ethernet, four Thunderbolt, HDMI, and two USB-A, the Mac mini wins out.
Plus the Mac mini has extra benefits the Mac Studio doesn't, such as support for 4K 240Hz and 8K displays.
This comparison is complex, though. We already ran through the Mac Mini versus Mac Studio specs on paper, and we'll revisit it when we have the hardware in-hand.
Exclusive deals available now
Readers can exclusively save $100 on the following retail configurations with promo code APINSIDER at Apple Authorized Reseller Adorama.
M2 Mac mini markdowns
M2 (8C CPU, 10C GPU), 8GB, 256GB: Reg. $599, now $549* ($50 off)
M2 (8C CPU, 10C GPU), 8GB, 512GB: Reg. $799, now $699* ($100 off)
M2 Pro (10C CPU, 16C GPU), 16GB, 512GB: Reg. $1,299, now $1,199* ($100 off)
*Price with coupon code APINSIDER.
Exclusive Deals Through AppleInsider