iPhone 15 Pro rumored to get 2,500-nit display panels from Samsung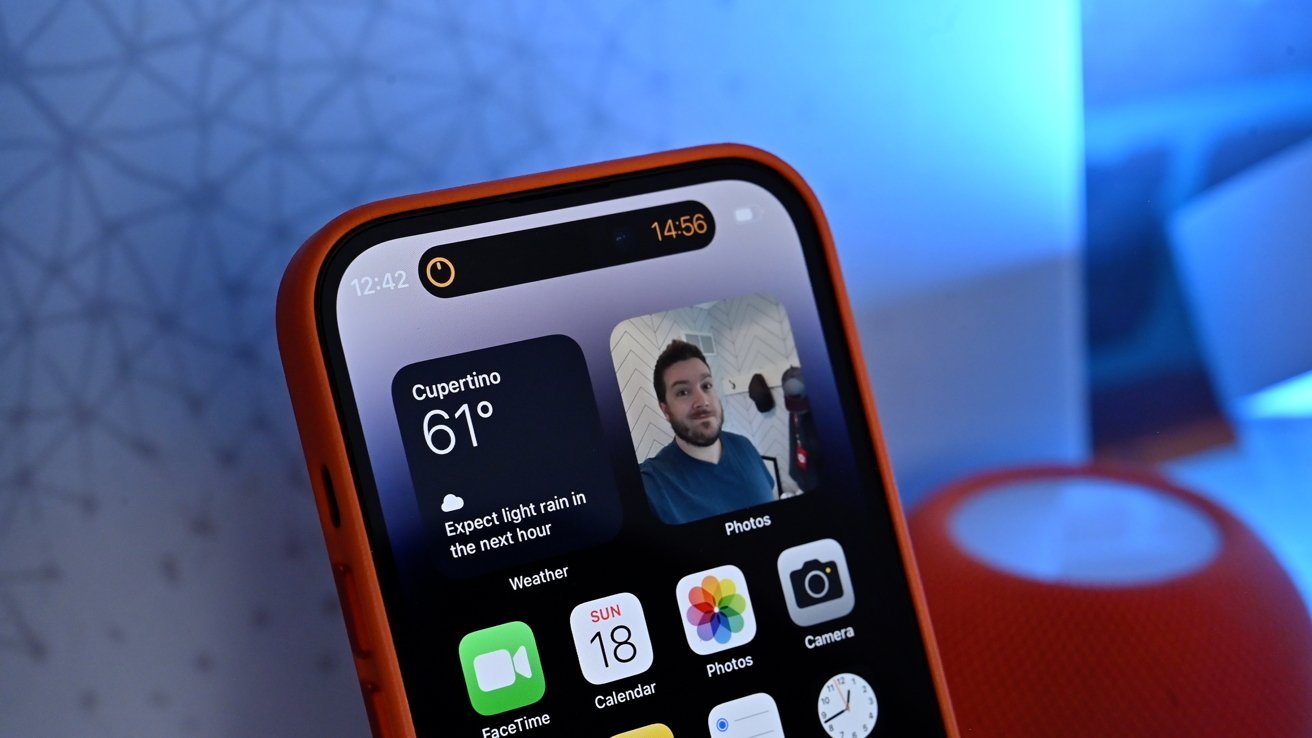 A generally reliable leaker has suggested that Apple's iPhone 15 Pro line may get an even brighter display, potentially up to 2,500 nits.
The iPhone 14 Pro and Pro Max have the brightest display of any iPhone, but Apple could go one better for the next generation. The next one may be capable of up to 2,500 nits of brightness, arising from a change in display panel.
The leaker "ShrimpApplePro" retweeted a posting on Tuesday from another leaker, known as "Connor" or "OreXda" which mentions Samsung's display panels. Samsung Display is also a long-time supplier of screens to Apple for the iPhone.
The original tweet from "Connor" states "Samsung's Next Gen Panel's reach to 2500 nits." The leaker also states "And still i dunno it's M13," which would be two generations after the M11 which is used in Samsung's just-launched Galaxy S23.
Adding commentary to the tweet, ShrimpApplePro says it "Potentially will be on iPhone 15 Pro Max"
For reference, the iPhone 14 Pro and Pro Max have a typical maximum brightness of 1,000 nits, rising to 1,600 nits of peak brightness for HDR content, and 2,000 nits of peak brightness for outdoor usage.
It is also not out of the ordinary for Samsung to create panels capable of high brightness levels. For example, it creates outdoor signage that works at up to 2,500 nits, though that is for a large screen and not a compact display.
As for whether this will result in an even brighter iPhone display, it is unclear whether that will be the case. Samsung has yet to demonstrate the M13 display at the center of the rumor working at that brightness, but it is still a plausible prospect.
Of the pair of leakers involved in this rumor, ShrimpApplePro is the more well-known, and has a track record of being fairly accurate. For example, Shrimp did correctly say that the Apple Watch Series 8 wouldn't be redesigned, while one about the dimensions of the iPhone 14 Pro was fairly accurate.
"Connor" or "OreXda" hasn't been mentioned in previous AppleInsider reports, chiefly because they deal with information about unreleased Android processors and products, not Apple. "Connor" does not refer to Apple at all, as the post is more about Samsung's display technology rather than its applications, and Shrimp is the one who linked it to Apple in this instance.