Apple-led ARM computer sales resilient, as PC industry declines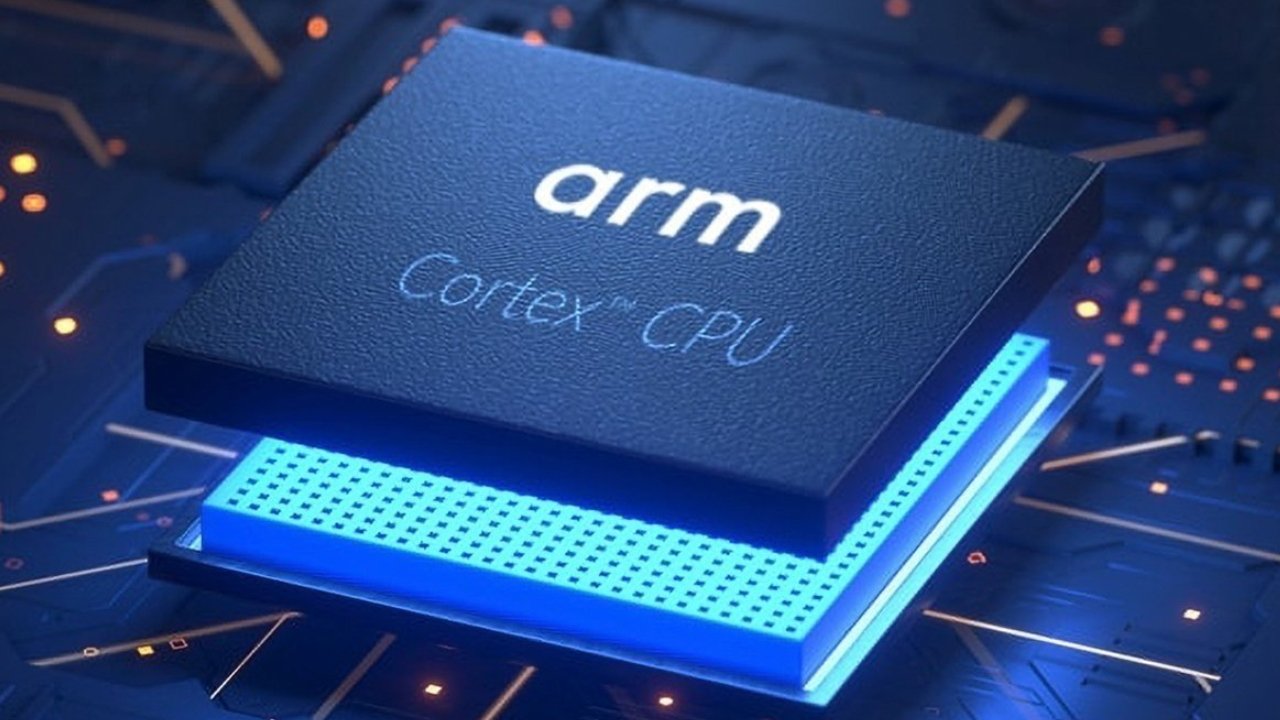 New research says that ARM-based computers including Apple Silicon are doing fairly well in a collapsing global PC market, as the market does a slow shift away from Intel-based processors.
ARM is still working toward that possible IPO in 2023. In the meantime Counterpoint Research says that the use of the company's technology is going to increase — and also be more "resilient" than the rest of the industry.
"The global PC market has been experiencing a demand downtrend after the cooling down of COVID-19 in 2022," wrote the company's William Li in a blog post. "The market saw its shipments decline 15% YoY in 2022 and is expected to see another high single-digit decline in 2023, according to Counterpoint Research's data."
"However," continued Li, "among all the PC sub-sectors, Arm-based laptops are expected to show a comparatively resilient demand throughout the coming quarters thanks to Apple's success with the MacBook series, increasing ecosystem support and vanishing performance gap with x86 offerings."
According to Counterpoint Research, Apple had 90% of the ARM laptop market in 2022. Also, since the launch of Apple Silicon, the market share of ARM-based laptops has grown from 2% to over 12%.
Consequently, says Counterpoint, "Apple's migration to its self-designed CPU has proved to be a shot in the arm for vendors" who had previously been uncertain about "developing Arm-based solutions."
Based on their existing work with ARM in smartphones, Counterpoint expects Qualcomm and MediaTek to deliver on their expressed interest in the technology.
"The two chip design giants are expected to launch ARM-based laptop solutions no later than 2024," says the research company. "We expect Qualcomm and MediaTek's solutions to see over 50% growth YoY on ARM laptops in 2024-2025."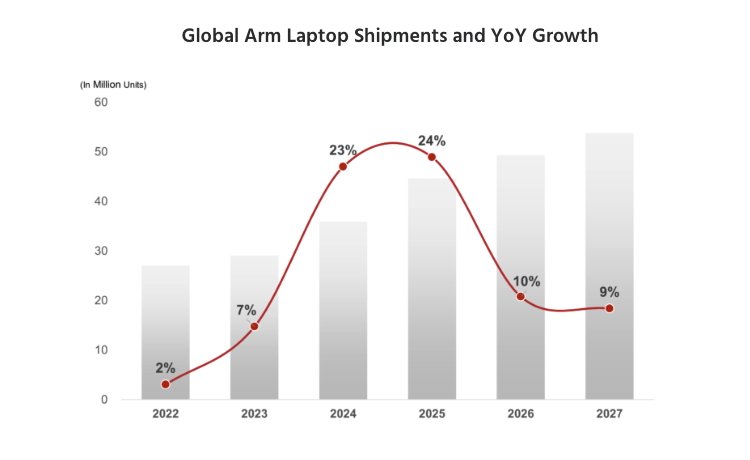 The future of ARM-based laptops
Counterpoint notes that the global PC market "exited the expansion cycle in 2022," or in other words that sales are now going to decline. This means that any market share gained by ARM devices "will inevitably come at the expense of mainly two other vendors in the market — Intel and AMD."
"Based on our forecasts, we believe Arm could ultimately take around 25% share of the laptop market by the end of 2027," writes Li. "On the other hand, as the largest vendor in the PC market, Intel will suffer the most, losing almost 10% share to Arm solutions in five years."
"But it will still dominate the PC market with over 60% share," he concludes.
As late as September 2022, Intel was still blustering that it hopes to get Apple back despite the success of Apple Silicon. However, that came after the news in August 2022 that — aside from the Mac Pro — Apple has now removed all traces of Intel products in its devices.