Google Maps adds AR views & more Live Activities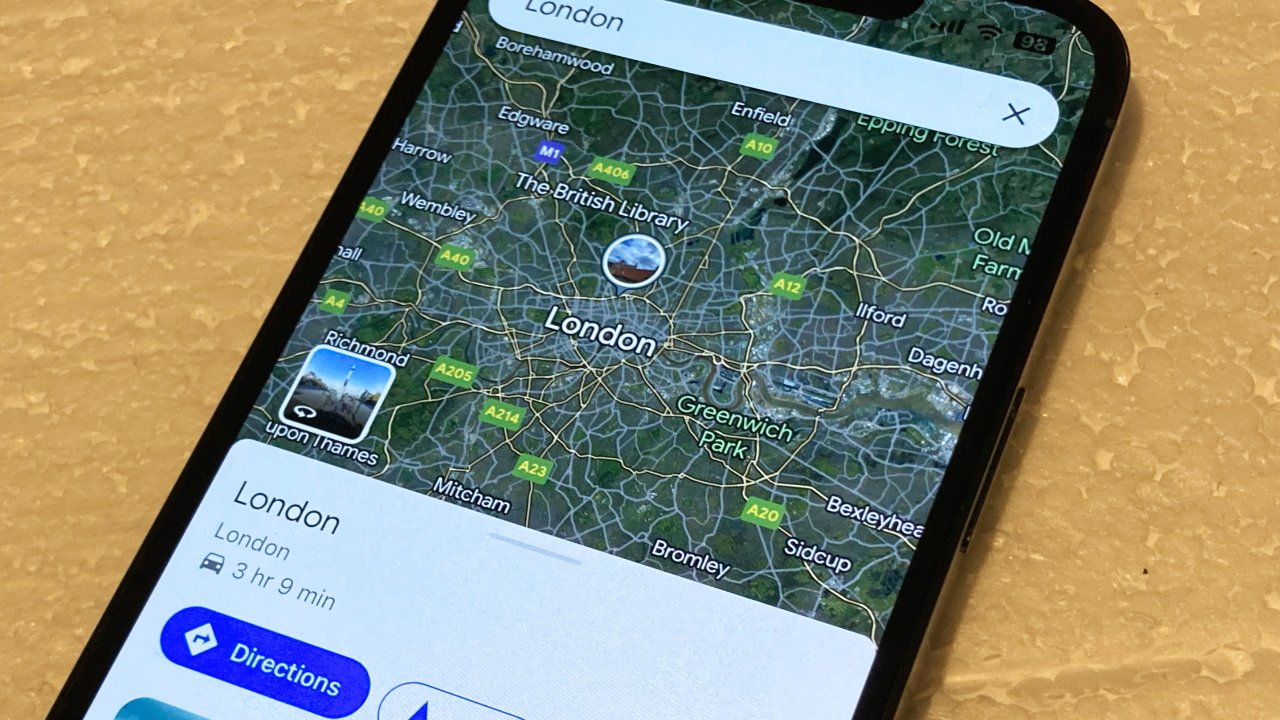 Google has announced multiple new features for its mapping service, including use of iOS 16's Live Activities feature to show "glanceable directions."
Following its introduction of Live Activities to launch the frequent trips element of Google Maps, Google is now adding more informative elements. Instead of tapping to launch Google Maps, users will be able to see details of a current walking or driving trip.
"You'll see updated ETAs and where to make your next turn — information that was previously only visible by unlocking your phone, opening the app and using comprehensive navigation mode," says Google in a blog post. "And if you decide to take another path, we'll update your trip automatically."
Google says that these "glanceable directions [will] start rolling out globally on Android and iOS in the coming months."
At the same time, Google Maps is expanding its equivalent to the AR directions in Apple Maps. "Live View," as Google calls it, "uses AI and augmented reality to help you find things around you."
"We recently launched search with Live View in London, Los Angeles, New York, Paris, San Francisco and Tokyo," notes the company. "In the coming months, we'll start expanding this feature to Barcelona, Dublin and Madrid."
Google is also expanding how this Live View works indoors. The feature will come to "more than 1,000 new airports, train stations, and malls in Barcelona, Berlin, Frankfurt, London, Madrid, Melbourne, Paris, Prague, Sao Paulo, Singapore, Sydney, and Taipei in the coming months."
It's all part of giving Google Maps an "immersive view," which creates "a rich, digital model of the world. And it layers helpful information on top like the weather, traffic, and how busy a place is."