Apple highlights long-term heart health research aided by Apple Watch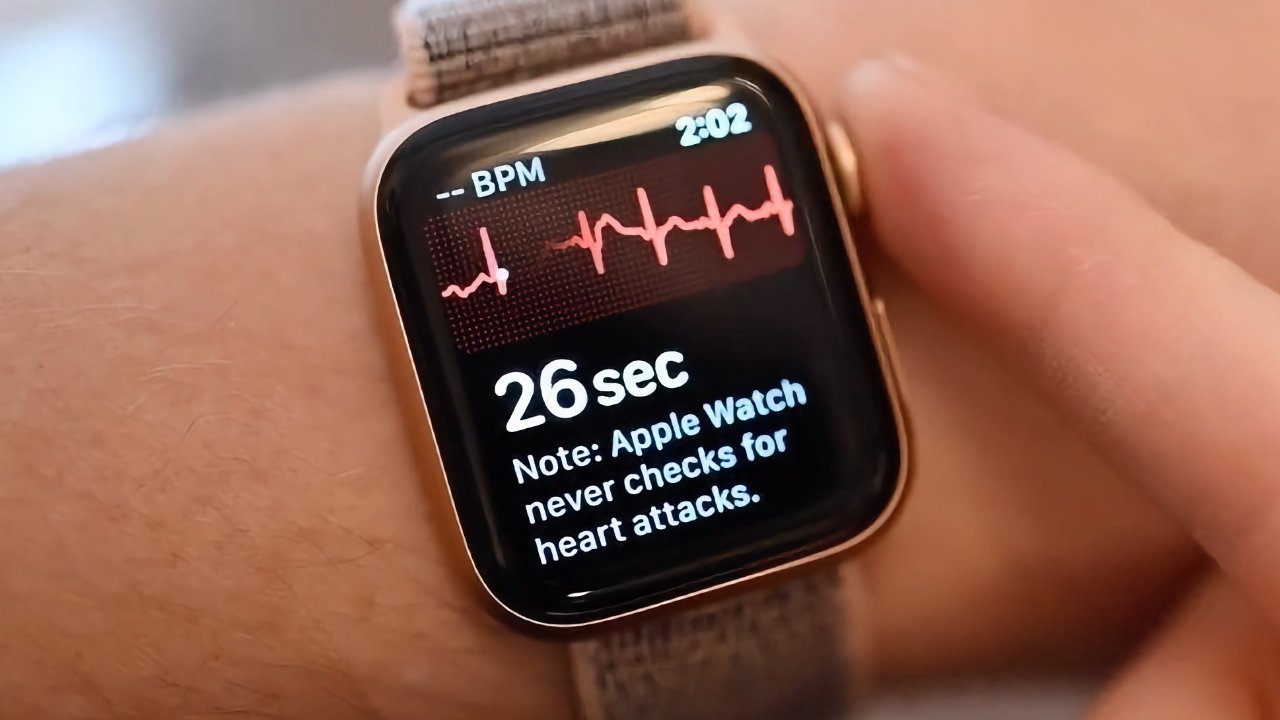 From San Fransisco, through Amsterdam and Australia, heart health researchers have been benefitting from Apple Watch medical features.
In Melbourne, Australia, for instance, associate professor Rachel Conyers and Dr. Claudia Toro are senior pediatric oncologists looking at how treatment can affect heart rhythm.
"I read about the Apple Heart Study and I thought this could be important for pediatrics," Dr. Conyers said in a statement. "We used to think of cardiac toxicity as something that happened 10 years after treatment."
"But now we know that new cancer therapies (like specific inhibitors or immune therapy) can cause arrhythmias within 48 hours of medication," continued Dr. Conyers, "so there's a big gap in terms of what we know about the toxicities at the moment."
Dr. Conyers and colleagues at the Murdoch Children's Research Institute will start a new program by researching the sensitivity of the Apple Watch ECG app. Following a controlled trial with 40 children and adolescent patients, the team aims to better understand cardiac toxicity.
Cardiac health in firefighters
Apple reports that Dr. So-Min Cheong, an associate professor at the Bush School, Texas A&M University, was in Palo Alto when a series of wildfires hit California. It was September 9, 2020, and as firefighters worked, Dr. Cheong took the opportunity to investigate using Apple Watch to help with studying the impact of wildfire smoke on people.
"General health recommendations or off-the-shelf interventions weren't good enough for me," Dr. Cheong told Apple. "People are unique. Each individual is different when it concerns their health, and I wanted to learn more."
"A colleague of mine at Stanford had shared their experience using Apple Watch, and it's known for its heart rate accuracy," she continued. "I had always wanted to be able to do more noninvasive, sensor-based analysis on individuals to get at more precise health measurements."
From March 2023, Dr Cheong and her colleagues will equip up to 200 firefighters with Apple Watches in a new study.
Meanwhile, at the Amsterdam University Medical Center, Dr. Sebastiaan Blok, director of eHealth at the Cardiology Centers of the Netherlands, and colleagues, are now looking to use Apple Watch to detect atrial fibrillation (AFib).
"There are about 300,000 people [in the Netherlands] who have been diagnosed with atrial fibrillation," said Dr. Nicole van Steijn, an investigator on the research team. "But there's also an estimated 100,000 people who have it but don't know, likely because they haven't experienced symptoms."
More than 300 patents over the age of 65 are expected to enrol on the study. Half of the participants will wear and Apple Watch for at least 12 hours per day.
"Apple Watch is such a widely used, reliable consumer wearable that we thought it would be a great device for us to integrate into our research," said Dr. Blok, "to better understand how we could potentially integrate it into the larger health system."
The ECG technology in Apple Watch is currently at the center of a series of lawsuits against Apple.