This new gadget can instantly find a hidden AirTag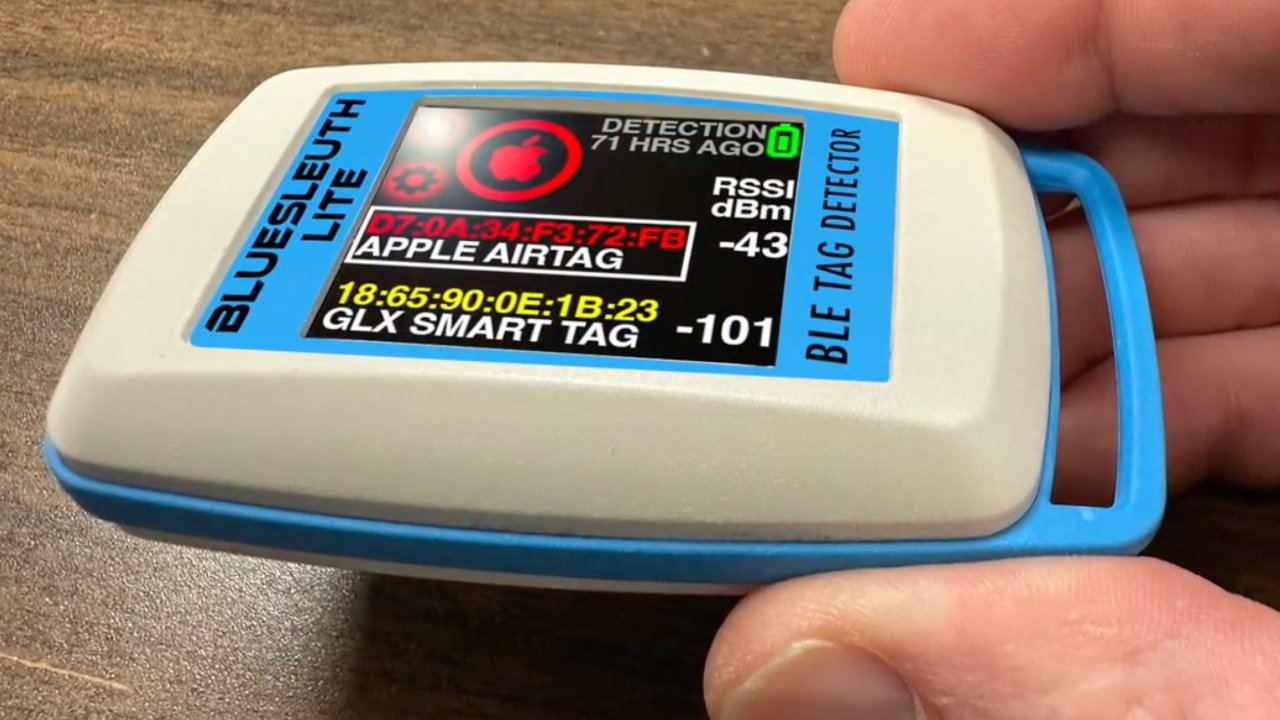 A firm that has made wireless scanning devices for law enforcement has announced a version for consumers that can immediately detect AirTags, long before Apple's anti-stalking features start sounding off.
Apple's AirTags have highlighted the issue of stalking, and come in for valid criticism even as they've also lead to the arrest and jailing of stalkers. It's true, though, that AirTags can take at least hours before a user gets a tracking alert on their iPhones.
It's also true that Android users don't get those alerts unless they already know to have downloaded an app. And furthermore, people are reselling AirTags with the chirping speaker removed for extra stealth.
Scott N. Schober, president and CEO of security firm Berkeley Varitronics Systems (BVS) has begun crowdfunding for a handheld consumer AirTags detector called the Bluesleuth-Lite. It follows decades of working with law enforcement and others to produce industrial-strength trackers at industrial high prices.
"We've taken years of R&D that we've already poured into our expensive solutions, and miniaturized them, all into an affordable, palm-sized solution that can attach to any keyring," says Schober in a video on his Kickstarter page.
The Bluesleuth-Lite needs recharging every day, and comes with both a mini USB connection, and Qi wireless charging.
Schober is seeking $18,000 in funding via Kickstarter. At time of writing, he's got $13,467, with a week left to go before its Thursday, March 2, 2023 end date.
As with any Kickstarter, product shipment is not guaranteed, and there is little if any recourse if the project goes bad. However, given that the company has ties to law enforcement, they are likely motivated to ship the product, and not defraud backers.