'Prehistoric Planet' season two premieres on Apple TV+ in May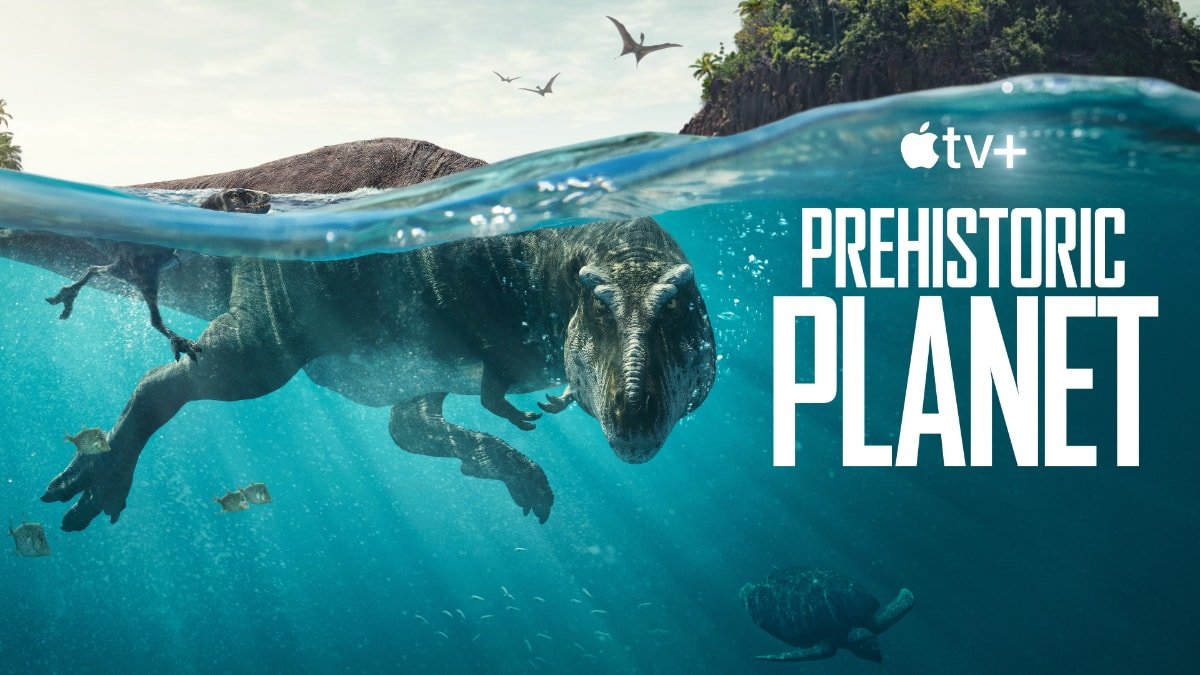 Apple is bringing a second season to its natural history series "Prehistoric Planet" about dinosaurs on Apple TV+, featuring new ancient creatures.
Narrated by Sir David Attenborough and featuring an original score by multiple Academy Award winner Hans Zimmer, Apple will debut five new episodes in a week-long event starting on May 22, 2023.
"Prehistoric Planet" combines traditional wildlife filmmaking, the latest paleontology discoveries, and digital technology to explore the "spectacular habitats and inhabitants of ancient Earth." Season two will present new dinosaurs and habitats along with new scientific discoveries.
New dinosaurs include Tarchia, one of the largest Ankylosauri, and the return of the Tyrannosaurus rex, along with others.
"The award-winning first season of 'Prehistoric Planet' brought dinosaurs back to life in a way global audiences had never seen before," said Jay Hunt, creative director, Europe, Apple TV+. "Collaborating with the brilliant Jon Favreau and our fantastic partners at the BBC, we are thrilled that viewers will once again have the opportunity to be immersed in the wonders of our world as it was 66 million years ago and to experience even more weird and wonderful creatures in season two."
"Prehistoric Planet" holds a 100% critics' score on Rotten Tomatoes and has been honored by the Television Critics Association Awards, Visual Effects Society Awards, Annie Awards, Hollywood Music in Media Awards, and Cinema Eye Honors Awards.
The complete first season is available to stream on Apple TV+.