Purported iPhone 15 Pro photos show indent for rumored new volume control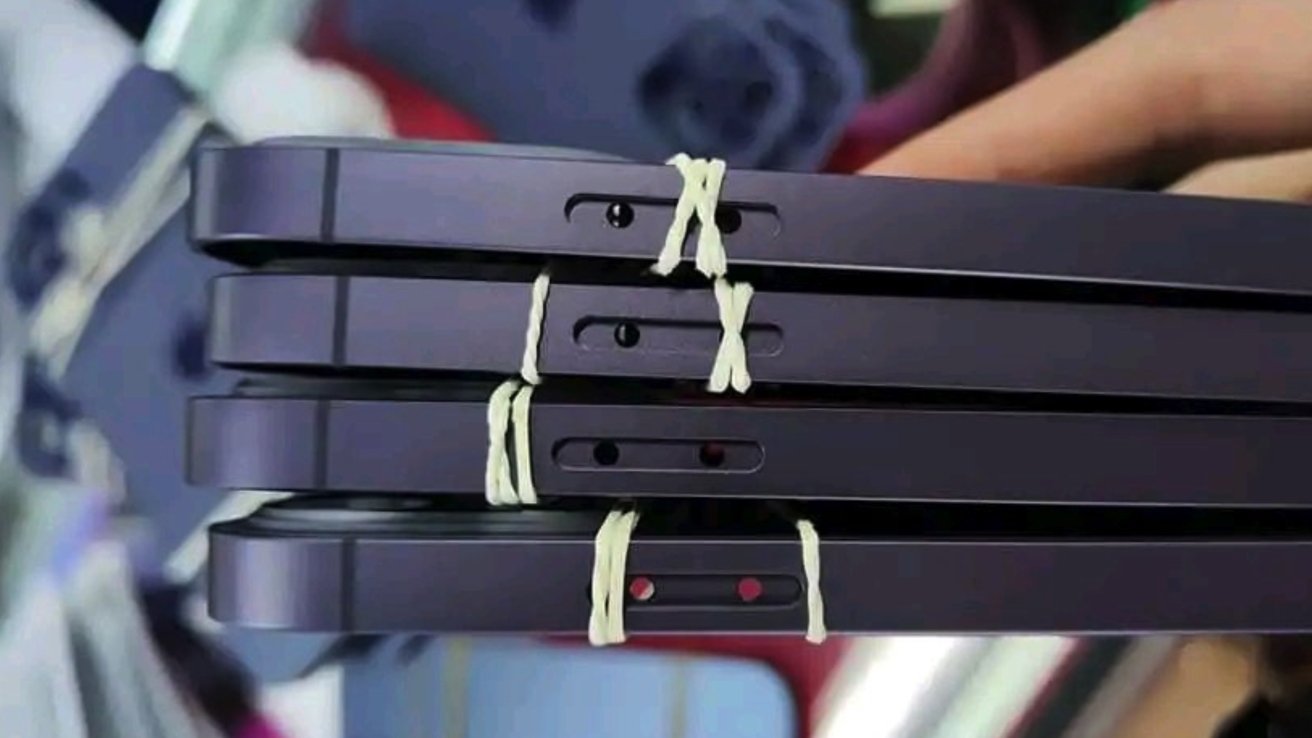 Unverifiable images said to be of the actual iPhone 15 Pro enclosure metal show a cutaway and indented section where the volume button — or buttons — may go.
Following multiple rumors that the iPhone 15 Pro will switch to having a single long volume control, a newly leaked image appears to something of a new design. But it is not conclusive, either way.
The leak comes from Twitter user "fix Apple," who claims to be a hardware technician "at Apple and Huwai," and rarely tweets, This image is described solely as being the "new one," and could be a side view of the iPhone 15, iPhone 15 Pro, or a combination of models that aren't even the iPhone 15.
Each of the four iPhones shown features a section for the volume control — or perhaps the lock switch — but with the button or buttons absent. There is just a section indented into the chassis, which features a pair of contact points.
It's not possible to be sure whether this means a single button that stretches over the two points. However, it is a single indent, where previously the iPhone chassis had separate cutaways for the two volume controls, and one for the lock button versus what is shown here.
The spacing of the switch as seen in the images is more suitable to the mute rocker than the power button on the iPhone 14 at least. Ultimately, the provenance of the images can't be assured, so it's unclear what's on display.
However, despite the angling of the iPhones in the shot, the camera bump can be seen on the right of each one. This means the positioning of the cutaway for a button better aligns with this being the power switch.
Beyond what appears to be a new volume rocker, the iPhone 15 Pro Max is expected to be yet another iteration of the existing design, though the slight change could be striking. The bottom edge of the metal frame is rumored to curve into the glass back for a more uniform, smooth design.
The metal material would be made of titanium instead of stainless steel. The glass back will remain the same to enable wireless charging and MagSafe.
The camera bump could change to accommodate the rumored periscope telephoto camera. Despite having a new camera system, the camera bump could shrink slightly in length and width, though is still expected to be thicker overall.