Sonos unveils next generation Era 100 & Era 300 smart home speakers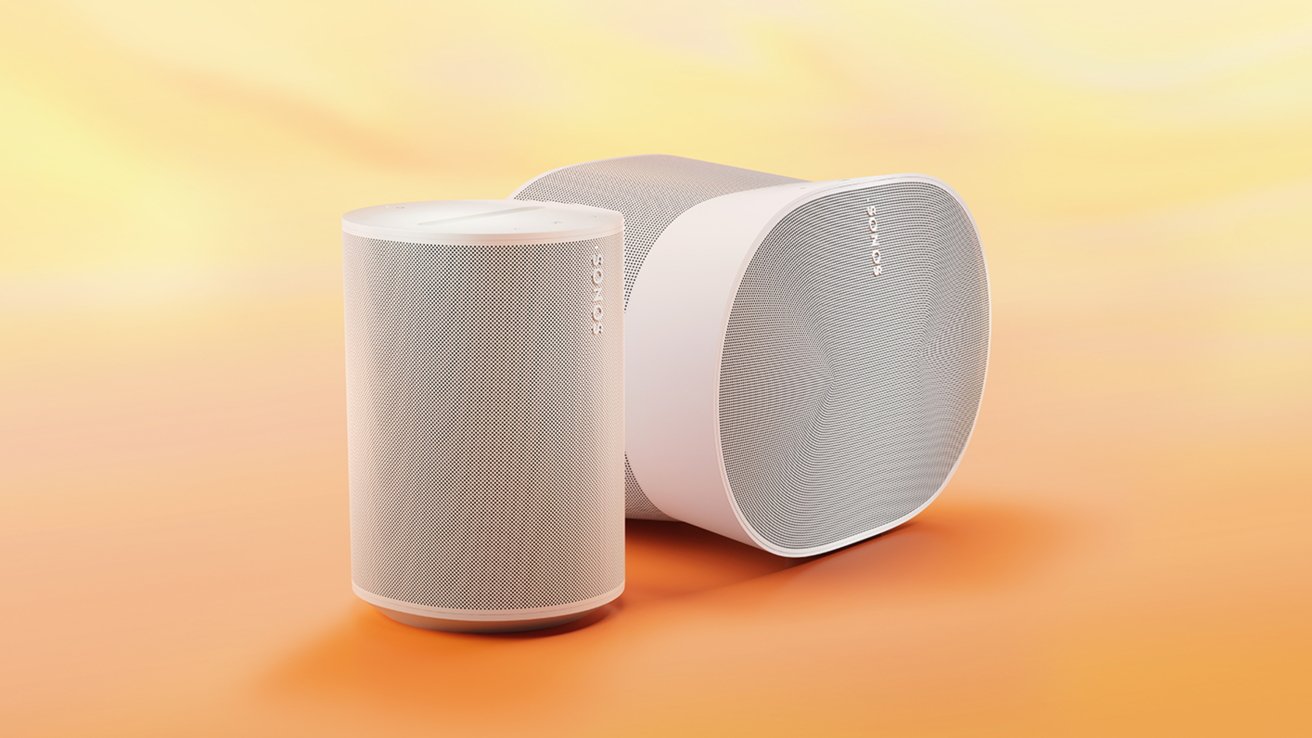 After months of rumors, Sonos has unveiled the Era 300 and Era 100 smart speakers with unique designs, improved audio, AirPlay 2, and more.
After multiple leaks, Sonos has made its two newest speakers official. Joining the lineup is the Sonos Era 100 and Sonos Era 300.
The hourglass-shaped Sonos Era 300 was designed with spatial audio in mind from the beginning. The sound resonates from nearly every side to help fill your room with sound.
If two Sonos Era 300s get paired with a second-generation Beam or Arc you can experience 7.1.4 Dolby Atmos 3D audio. This marks Sonos's first device to support 3D audio.
The Sonos Era 100, the smaller of the two speakers, is a rough replacement for the Sonos One. It now supports stereo audio with left and right-facing tweeters and an improved mid-woofer for better bass.
Both speakers have a redesigned user interface, bolstered by a new capacitive volume slider to make audio adjustments easier than ever. There are also dedicated skip and replay controls and a Bluetooth toggle.
The voice assistant, if used, can be muted with a quick mute button or physically disconnect the mic from power with the hardware switch located on the rear of the speaker.
Frustratingly, the new Sonos speakers still don't support Siri as an onboard assistant though they do support both Amazon Alexa and Google Assistant.
Music can be streamed wirelessly via the Sonos app, Wi-Fi, Bluetooth, or Apple's AirPlay 2.
The newly-announced Sonos speakers are available as of today with shipping commencing on March 28. The Sonos Era 300 will run $449 in the U.S. with both black and white colorways while the Sonos Era 100 will set you back a cool $249.