Intel founder & Moore's Law creator Gordon Moore dies at 94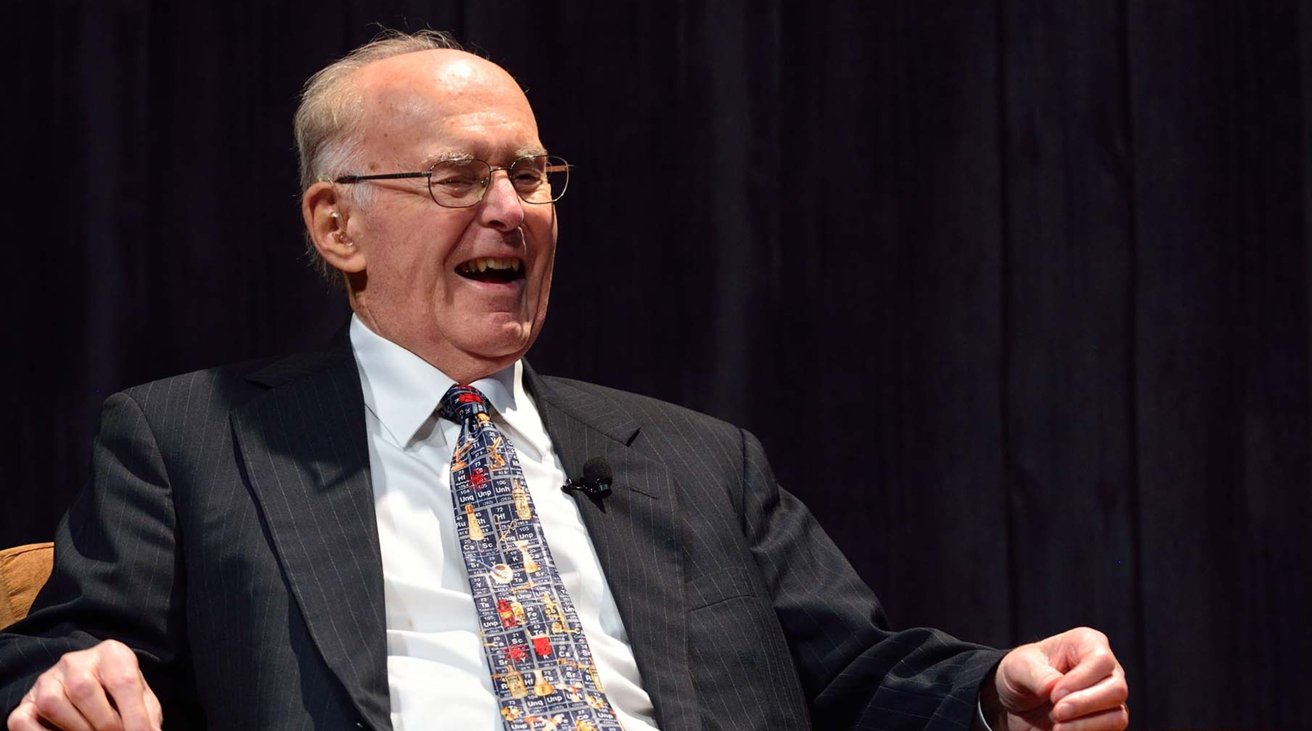 Gordon Moore, a co-founder of chip maker Intel and famous for "Moore's Law," died on Friday at 94.
Intel and the Gordon and Betty Moore Foundation announced on Friday that Gordon Moore passed away earlier in the day. According to the foundation, he died peacefully in his home in Hawaii, surrounded by his family.
An obiturary from Intel announced the passing of the tech luminary, who founded the company in July 1968 alongside Robert Noyce. Originally serving as executive vice president until 1975, he then became company president, then was named chairman of the board and CEO in 1979.
Moore stayed as CEO of Intel until 1987, and stayed as chairman until 1997, becoming chairman emeritus. He stepped down from the role in 2006.
Before Intel, Moore worked with Noyce during the founding of Fairchild Semiconductor, and helped with the first commercial production of diffused silicon transistors and the world's first commercially viable integrated circuits.
He and his wife of 72 years established the Gordon and Betty Moore Foundation in 2000, which has donated more than $5.1 billion to charitable causes since its founding.
Moore is best known for his prediction in 1965, that the number of transistors on an integrated circuit would double every year, which became known as Moore's Law. In 1975, Moore revised the prediction to become a doubling of transistors on an integrated circuit every two years for the following ten years.
Despite the ten-year term of the prediction, Moore's Law became a general benchmark for the progression of computing performance for some time.
In commemorating Moore's passing, Intel CEO Pat Gelsinger said he "defined the technology industry through his insight and vision. He was instrumental in revealing the power of transistors, and inspired technologists and entrepreneurs across the decades."
Intel chair of the board of directors Frank D. Yearly said "Gordon was a brilliant scientist and one of America's leading entrepreneurs and business leaders. It is impossible to imagine the world we live in today, with computing so essential to our lives, without the contributions of Gordon Moore."
"Those of us who have met and worked with Gordon will forever be inspired by his wisdom, humility and generosity," offers foundation president Harvey Fineberg. "Though he never aspired to be a household name, Gordon's vision and his life's work enabled the phenomenal innovation and technological developments that shape our everyday lives."
Posting to Twitter, Apple CEO Tim Cook wrote "The world lost a giant in Gordon Moore, who was one of Silicon Valley's founding fathers and a true visionary who helped pave the way for the technological revolution. All of us who followed owe him a debt of gratitude. May he rest in peace."
Google and Alphabet CEO Sundar Pichai posted "His vision inspired so many of us to pursue technology, was an inspiration to me. Thoughts with his family and everyone at Intel"