Apple uses Towson store as a warning against store unions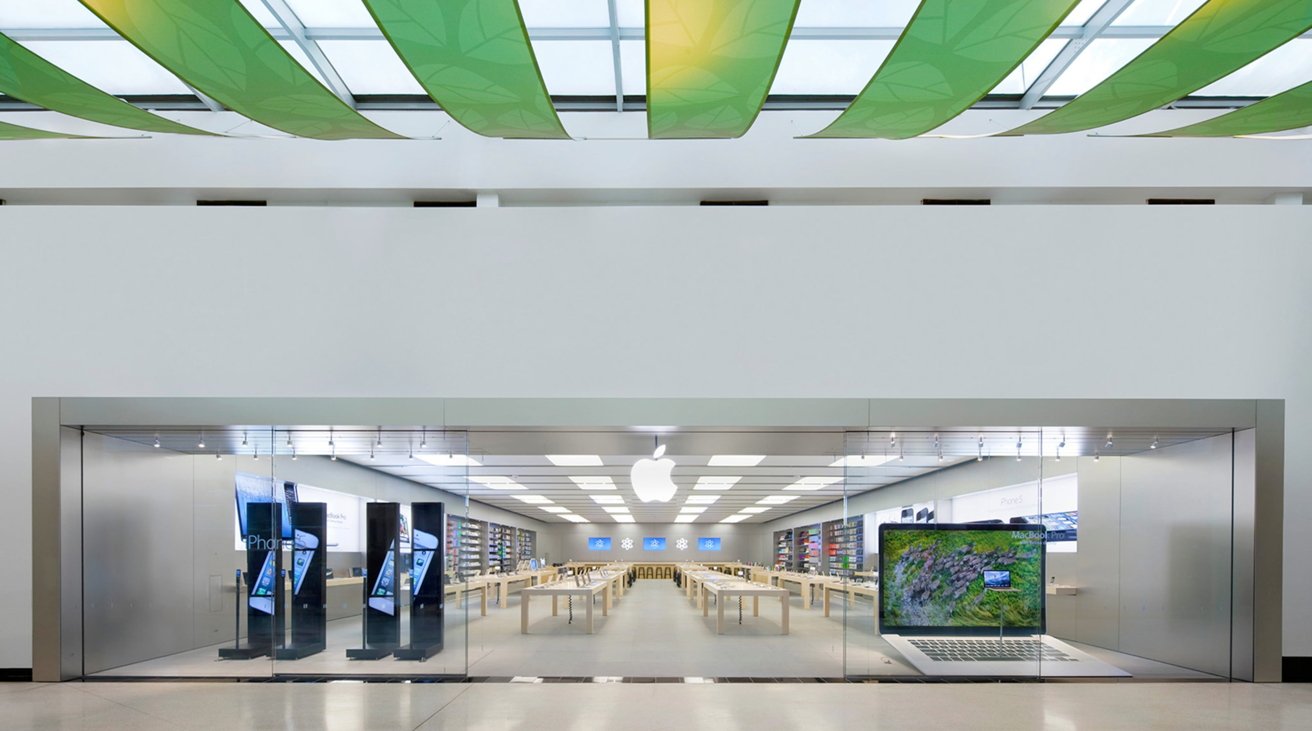 Apple is continuing its efforts to prevent its retail staff from unionizing, with Apple using the events of the Towson store as a warning to others.
So far, attempts at physical Apple Stores have seen relatively few unionizations, after Apple started work to try and prevent them from forming. Efforts in Towson and Oklahoma City have resulted in unions, while others such as in Atlanta and St. Louis have seemingly stalled progress.
Over the last two weeks, managers at Apple's U.S. stores have met with staff members to discuss the risks of unionization, and to offer an update on bargaining between Apple and the Towson, Maryland store. In Mark Gurman's "Power On" newsletter for Bloomberg, it seems that the efforts so far have curtailed the union momentum.
The meetings had management describe the Towson store as a cautionary tale to other staff members. The details included how the union representing Towson employees, IAM, requested 1.5% of pay as dues, and that under union proposals, employees who didn't comply with payment could end up terminated within a month.
There was also an allegation that managers at the store were also giving more priority to full-time employees who wanted weekends off, putting pressure on part-timers to work those periods instead. Additionally, longer-tenured employees would be prioritized over newer employees.
Managers also criticized union representatives for the St. Louis Apple Store for allegedly misleading workers.
Furthermore, managers warned that authorization card signatures were binding documents and not a detail-gathering exercise for unions. "Signing an authorization card means that you're authorizing the union to speak on your behalf and it means you want the union to be your exclusive representative," Apple said to employees.
Apple has also been negotiating with the Towson store, but has so far failed to find common ground with the 20 proposals from the store and the two from the iPhone maker. One proposal agreed by Apple was an update to the nondiscrimination policy that adds the union won't tolerate discrimination.
Among the proposals rejected by Apple include weekly pay instead of biweekly pay, using a third-party arbitrator, a respect and dignity clause, scheduling policy changes, and basing promotions and layoffs on tenure. Negotiations are ongoing over health and safety, staff training, and determining what happens if a store permanently closes.
According to the Huffington Post, the meetings in a hotel in downtown Baltimore have been fruitless, with workers believing Apple doesn't want to make any deals with a unionized store.
"They are fighting us at every step of the process," said store employee Kevin Gallagher. "It feels like they're trying to drag this out as long as they can."
Some Towson employees were outraged when they discovered managers were sharing some of the union's proposals with other stores, with bargaining committee Billy Jarboe insisting the proposals were cherry-picked and taken out of context to make the union look as bad as possible.
"There's a great plan to dismantle this movement and invalidate it in any ways they can," Jarboe claimed.