Rumored 15-inch MacBook Air release could be in April or May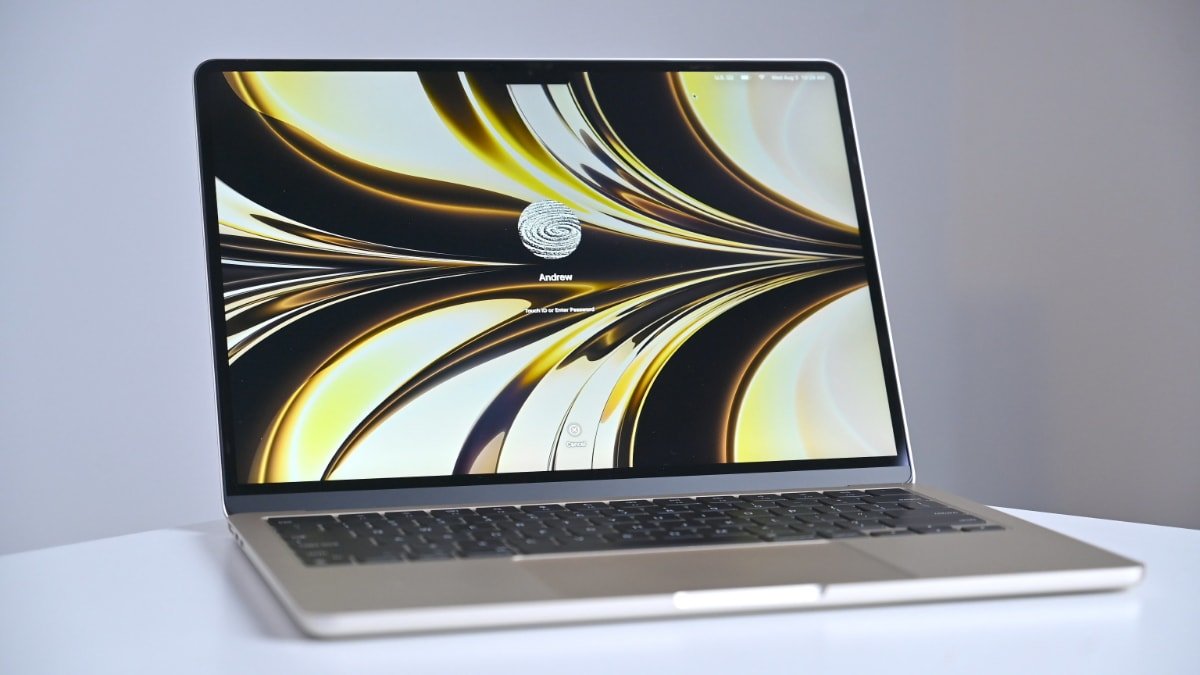 Display production for the rumored 15-inch MacBook Air is expected to increase, with a possible launch now thought to happen in late April or early May.
Display analyst Ross Young of Display Supply Chain Consultants (DSCC) tweeted to paid subscribers about the rumored 15-inch MacBook Air on Monday. Young has previously shared rumors of the device.
In response to a commenter, Young said that panel production for the larger MacBook Air started in February and increased in March. Apple reportedly plans another manufacturing surge in April, possibly launching in late April or early May.
Young is relatively accurate in Apple leaks and rumors and has previously suggested a Spring 2023 launch for the 15-inch MacBook Air. If rumors are correct, the display will be 15.5 inches, between the 14-inch MacBook Pro and the 16-inch MacBook Pro.
It's expected to have the same design as the 13-inch MacBook Air, and rumors disagree on the chip it will possess. Some reports say it could have an M3 processor, which would be the newest addition to the Apple Silicon lineup for Macs.
However, the M3 chip isn't expected to start mass production until later in 2023, as it could use a 3nm chip process. It's more likely that it will include an M2 Pro or M2 Max chip since a MacBook Air with an M2 chip already exists.
The timing of the launch is also in question. It might be too late in the year for a product launch in the spring, unless Apple announces the New MacBook Air in a press release instead of a keynote.