Enormous crowds turn out for Apple's second India store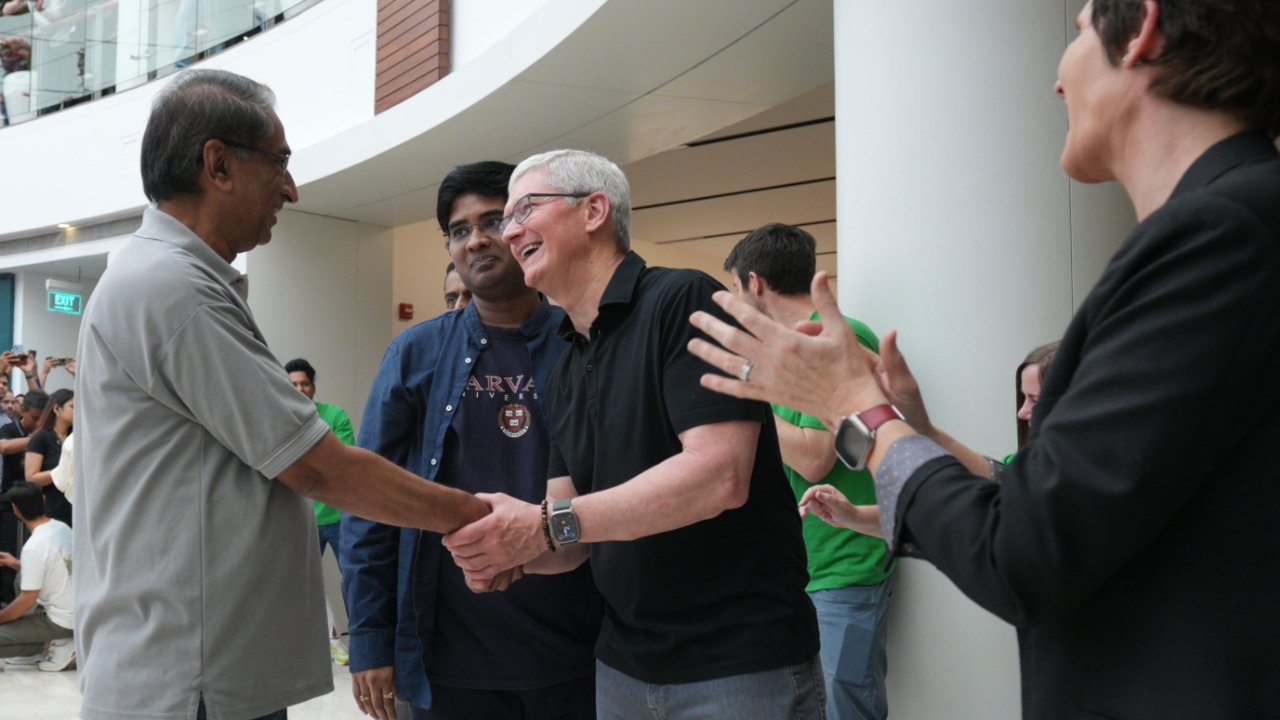 Tim Cook and Deirdre O'Brien have officially opened Apple Saket, Apple's second-ever store in India, and its first in the capital, New Delhi.
Just as with its first India store — Apple BKC which opened on Tuesday — the New Delhi store's opening was greeted by crowds of buyers, fans and local press.
Unlike Apple BKC with its distinctive Apple-designed architecture, the new store is situated in the existing Citywalk Mall. Consequently, Apple has so far been at most promoting its interior design, and referring to the store's "uniquely designed curved storefront," but now it can be seen — or it could if there weren't so many people.
Tim Cook has also tweeted images including a glimpse of that entrance.
"We're thrilled to bring the best of Apple to our customers in Delhi with the opening of our second store in India, Apple Saket," said Deirdre O'Brien, head of retail, in a statement before the opening. "Our incredible team members look forward to connecting with the local community and helping them find new ways to pursue their passions and unleash their creativity through our amazing products and services."
Just as in Apple BKC, some customers brought along their treasured old Apple devices.
This business of bringing antique Apple devices to new stores seems to be unique to India. But people travelling long distances to see the opening of a new store is universal.
It's not known yet how many people came to the Apple Saket store, but the crowd filled the mall.
That crowd may already have had Apple devices, but you can always buy an Apple Watch
Apple's CEO Tim Cook and head of retail Deirdre O'Brien have an 8,000-mile journey back to the States ahead of them.
While still in India for the opening of these first two stores there, Tim Cook has also been touring the country as he visits artists, developers, schools, and the Indian Prime Minister.
Updated 20 April 2023: 08:20 with more photographs from Apple.